The Sankey Canal runs for about 15 miles between St Helens in Lancashire and Widnes in Cheshire, with short branches to Blackbrook and Gerrard's Bridge.
Only two short sections at Widnes and Fidlers Ferry are open for navigation. Much of the canal is in water although some sections have been infilled.
The "virtual journey" runs from north to south, but includes views of the canal looking in either direction.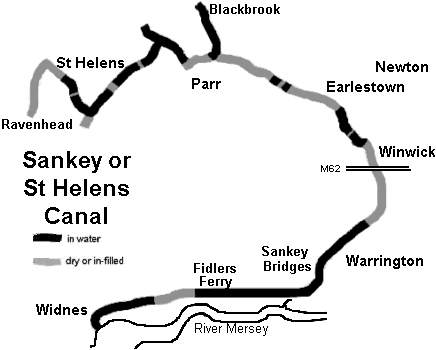 The quality of each image has been kept moderately low to enable the pages to load reasonably quickly, although it may take up to 30 seconds for all the pictures on a page to load.
Information is included to help those wishing to walk the route of the canal for themselves.
Click here to begin the virtual tour.