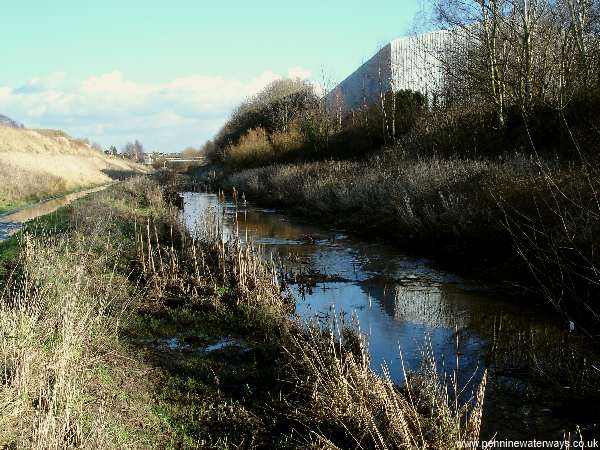 Looking back along the Gerard's Bridge Branch towards the Old Double Lock (with Burgy Banks on the left). The branch was formed using the course of the Rainford Brook.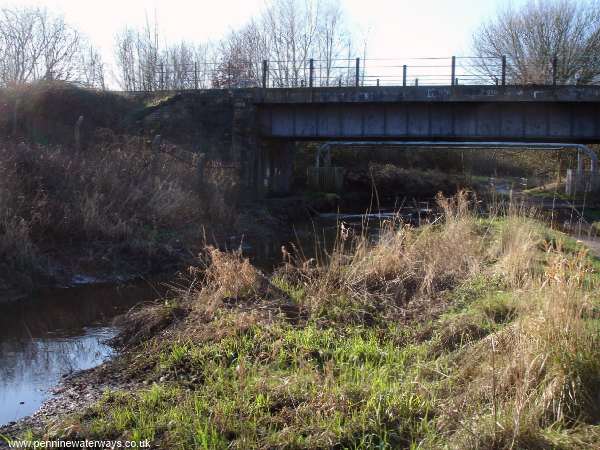 Looking westwards along the Gerard's Bridge Branch, through the bridge carrying the Wigan railway, towards Haresfinch Road.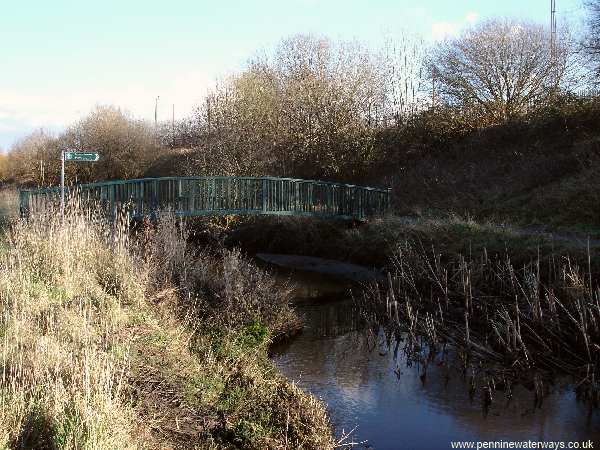 Immediately east of the junction below the New Double Lock is a fixed footbridge at towpath level.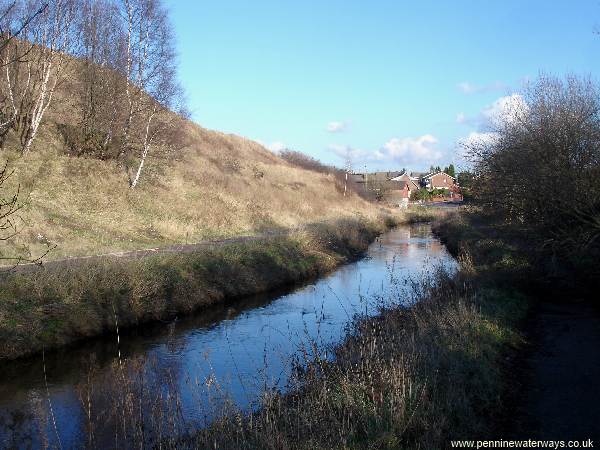 Looking towrds Merton Bank Road, with the canal in water flowing from the Rainford Brook.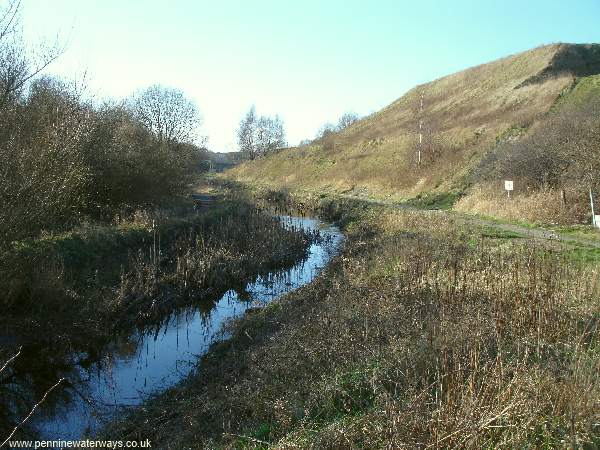 Looking back from Merton Bank Road. On the right are the Burgy Banks, formed from waste material from the glass industry.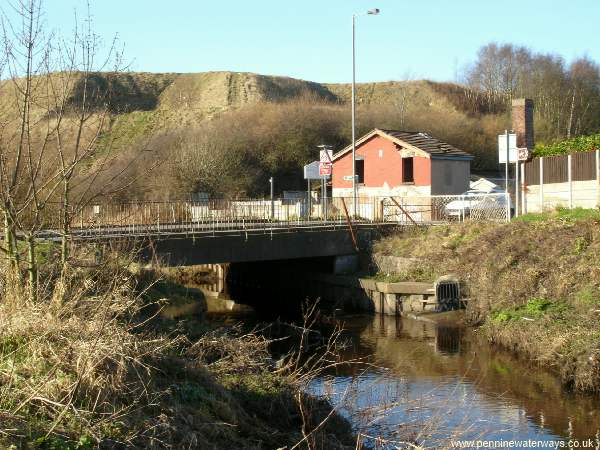 Merton Bank Road bridge replaced the original swing bridge. Burgy Banks can be seen in the background.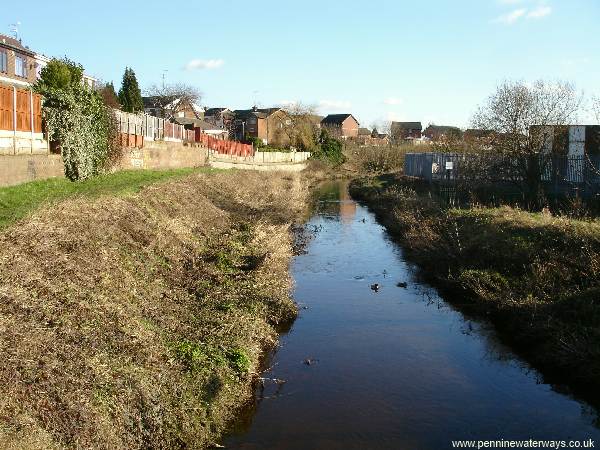 The Rainford Brook continues down the line of the canal route to the east of Merton Bank Road.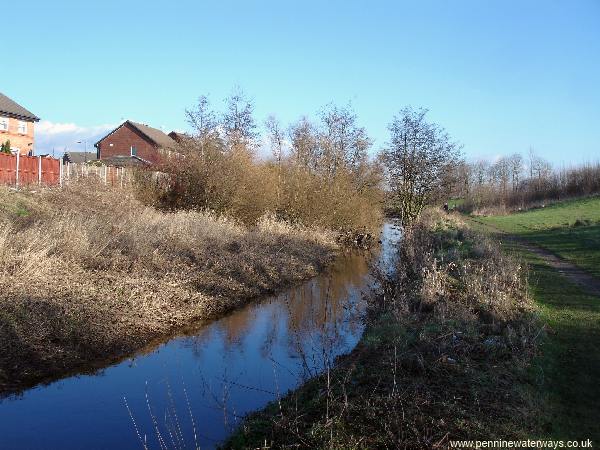 The area on the right was originally a large millpond called Parr Mill Dams.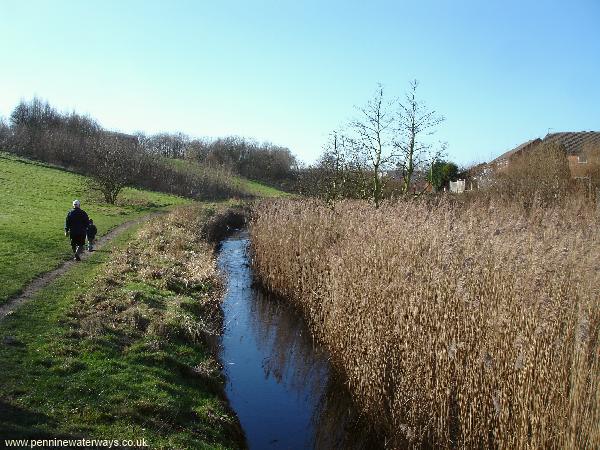 Landfill and landscaping have transformed the millpond site (left).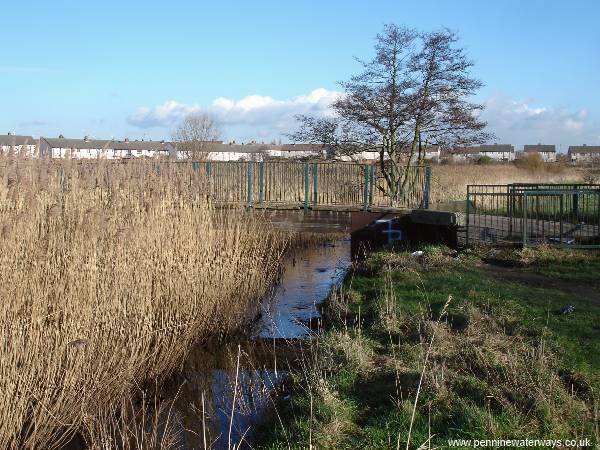 Footbridge across the line of the Sankey Canal.