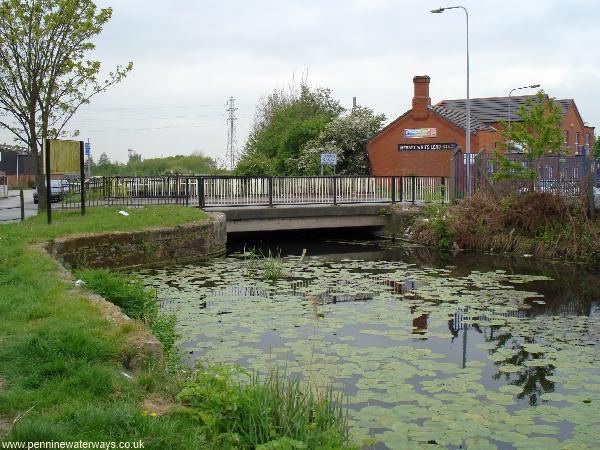 There is a series of canal crossings at Sankey Bridges. This one carries Liverpool Road and was originally a swing bridge, then later a lifting bridge.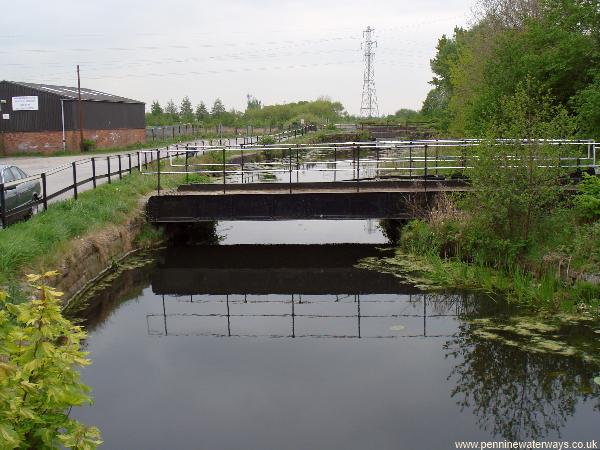 Beyond the road bridge are two others. The first is a narrow swing bridge for emergency use if the road bridge was out of action. Beyond it is a railway bridge.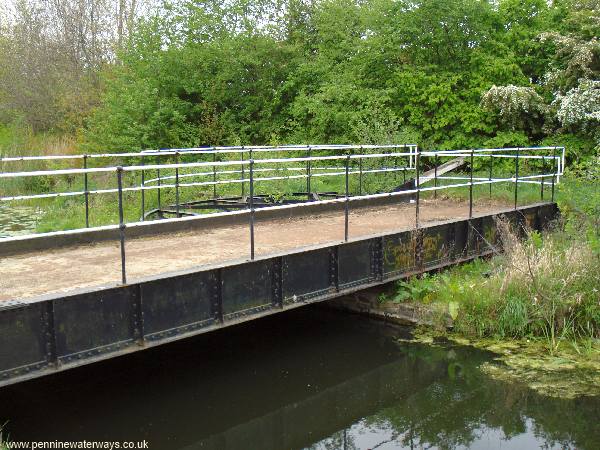 The narrow swing bridge has been restored to working order.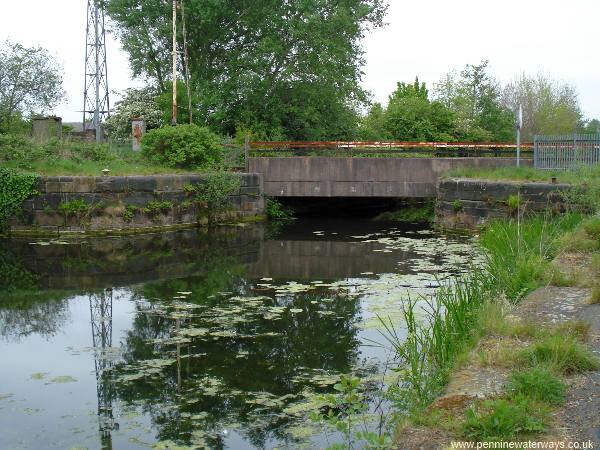 The railway swing bridge here was replaced by this fixed bridge. To the left of the photo is the site of Sankey Bridges station.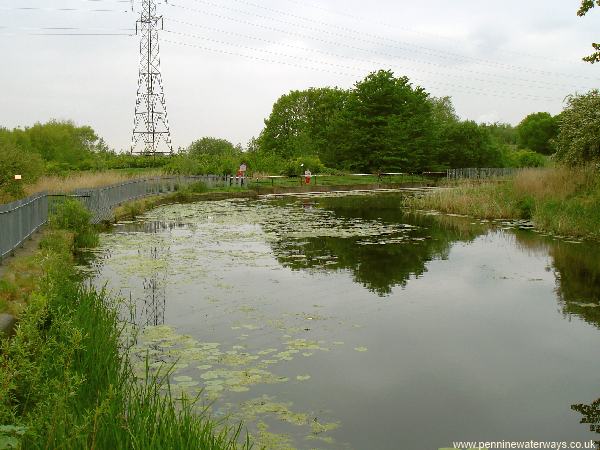 Beyond the railway bridge, the canal curves right again, and heads directly towards Widnes. When the canal was opened, in 1757, it went straight ahead here, through Sankey Lock, where boats joined the final part of the Sankey Brook to reach the River Mersey. The canal to the right was opened in 1762, leading to Fidlers Ferry Lock, at which time Sankey Lock ceased to be used.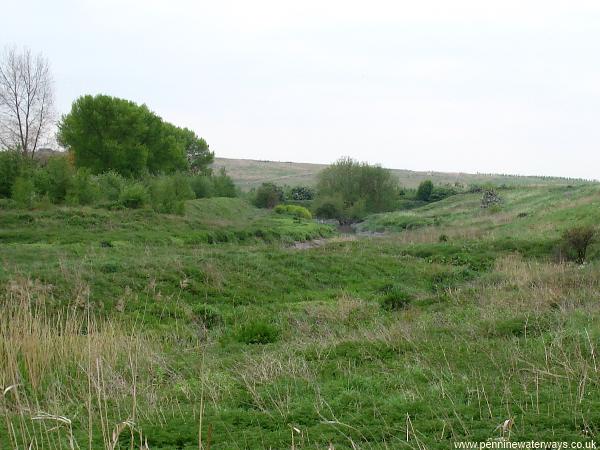 Looking to the south from the bend, the course of the tidal Sankey Brook can be seen winding its way towards the Mersey. It is easy to see why this narrow, twisting route, only navigable at higher states of the tide, was quickly bypassed by the extension to Fidlers Ferry.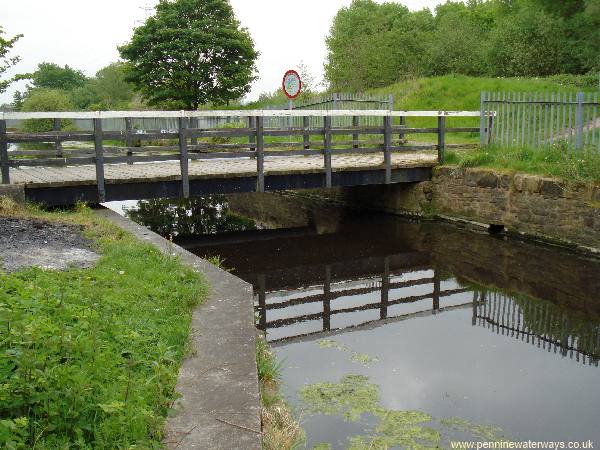 Rounding the bend, Mayers Bridge, a former swing bridge is found.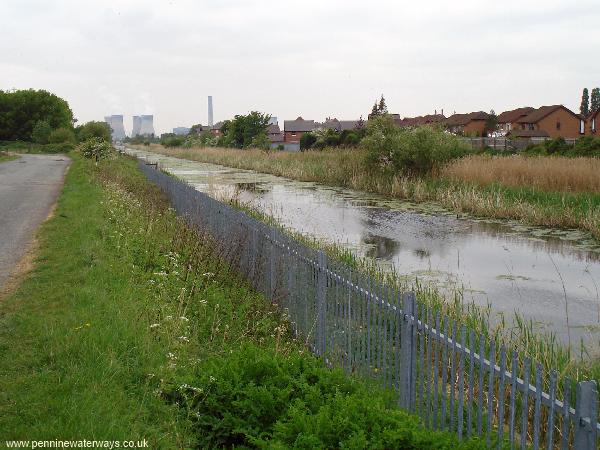 After a slight curve, the canal heads towards the chimneys of Fiddlers Ferry power station. The railway that serves the power station runs alongside the canal, on the right.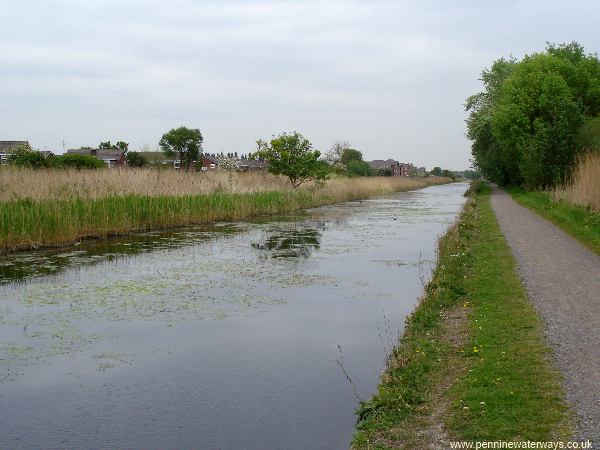 There follows a long, straight stretch of canal. Looking back towards Warrington, with housing estates in Penketh on the left.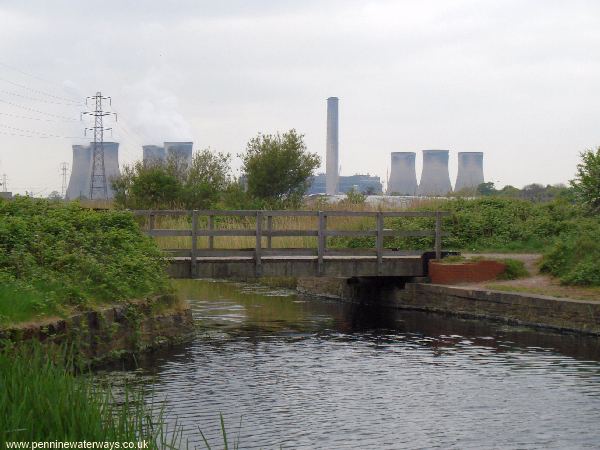 Penketh Bridge, leading to Hall Nook.