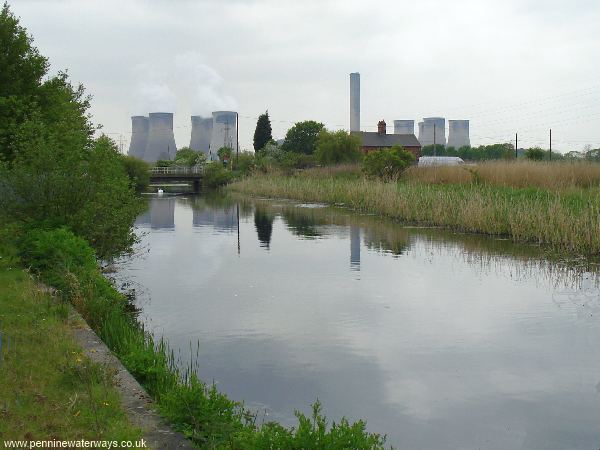 Approaching Fidlers Ferry Bridge. There was a railway station on the right between 1856 and 1950, which enabled day-trippers to come here to watch the boats and the river, and visit the Ferry Inn. Today's visitors arrive by car!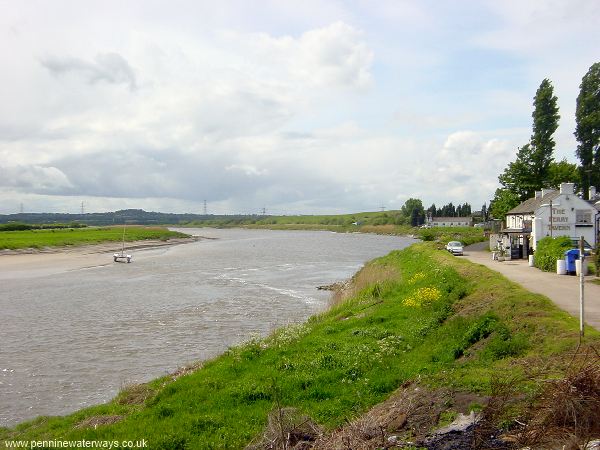 A few yards from the bridge is the Ferry Inn at Fidlers Ferry (or Fiddlers Ferry), overlooking the tidal River Mersey. The inn was built when the canal extension opened in 1762, but probably replaced an earlier one. There had been a ferry here from early times, run by Norton Priory near Runcorn, but it closed when the Manchester Ship Canal was constructed. The name "Fidlers" is traditionally spelt with one "d" although the power station and most maps spell it "Fiddlers"!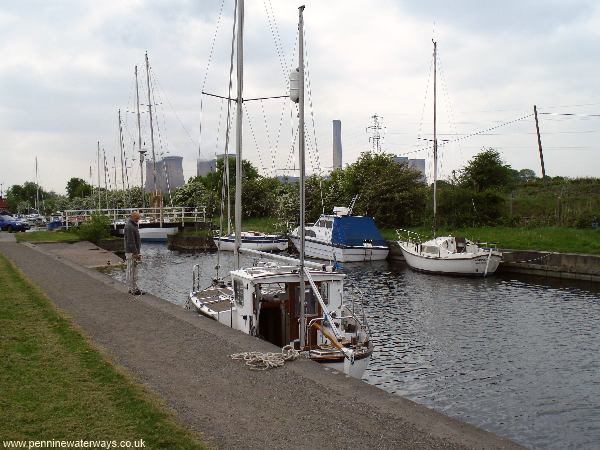 Fidlers Ferry Marina. This section of canal is accessible to boats through Fidlers Ferry Lock and is used as a safe haven from the tidal Mersey. There is a commercial boatyard and a yacht club here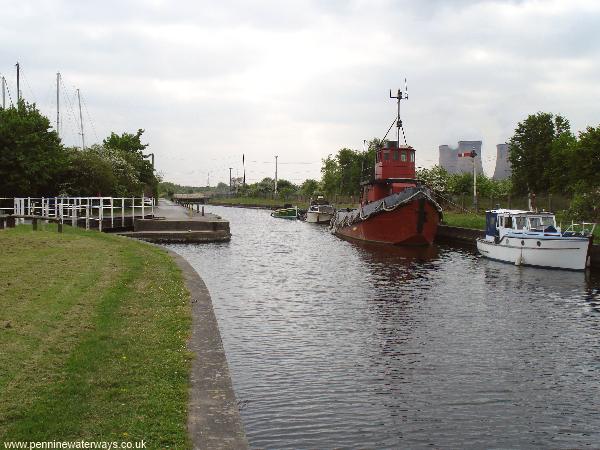 The entrance to Fidlers Ferry Lock is off to the left.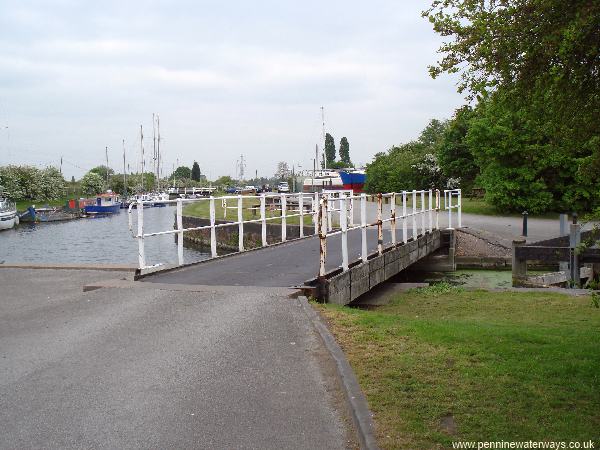 Looking back at Fidlers Ferry Marina. On the right is the swing bridge across the entrance to the lock.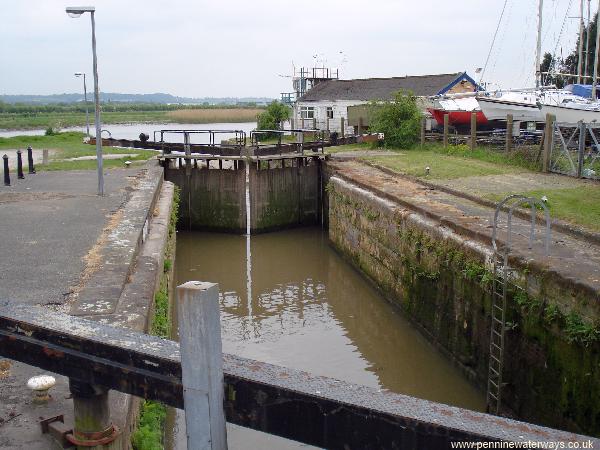 Fidlers Ferry Lock. Between 1762 and 1833, this was the end of the Sankey Canal, where boats joined or left the tidal River Mersey. A second lock, now filled in, was built a short distance to the west, to enable more boats to lock through with each tide. The locks became disused after the canal was extended to Widnes in 1833. This lock was restored in the 1980s by Warrington Council and now gives access to the marina.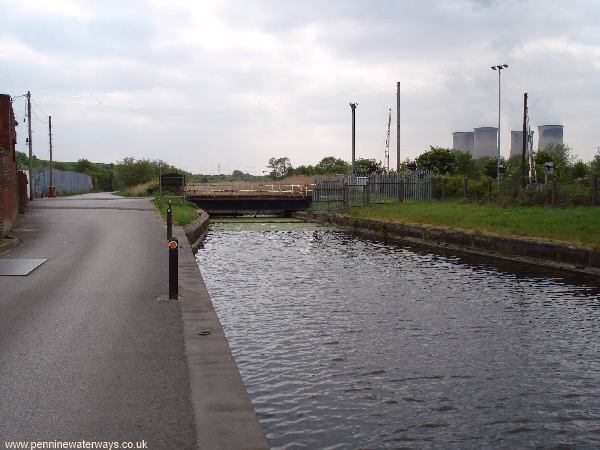 A short distance beyond the lock is Marsh House Bridge, originally a swing bridge. In 2013 the bridge collapsed under an overweight lorry. A temporary bridge was in place until October 2016, when a permanent bridge was installed which can be opened to allow boats to pass through as part of the project to re-connect Fidlers Ferry with Spike Island.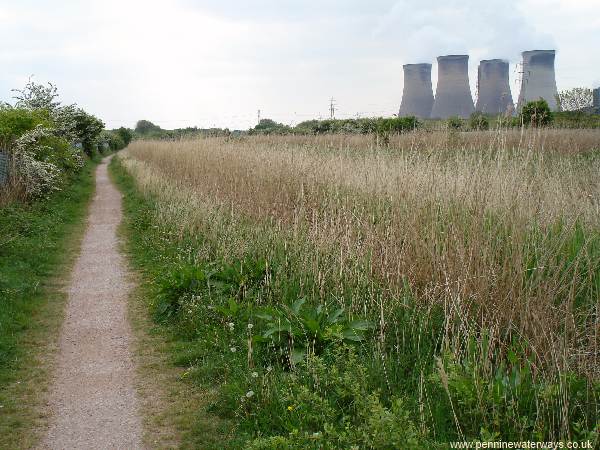 After Marsh House Bridge the canal is silted up and overgrown with reeds.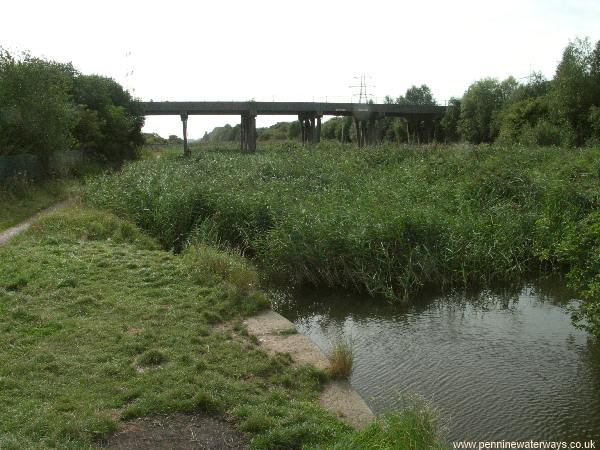 Next to Fiddlers Ferry power station, a private road bridge crosses, giving access to the settling lagoons on Cuerdley Marsh, between the canal and the river.