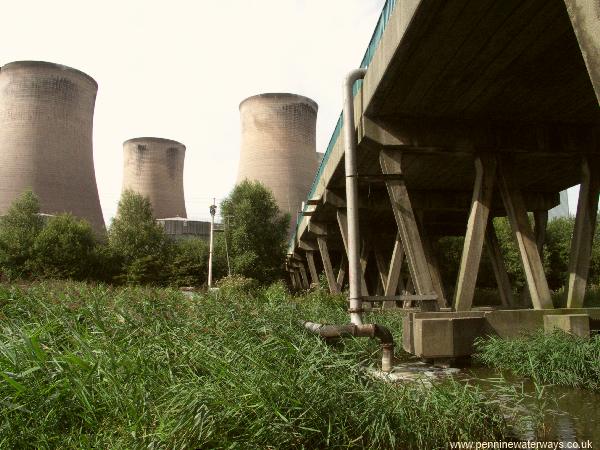 Fiddlers Ferry power station and the private road bridge.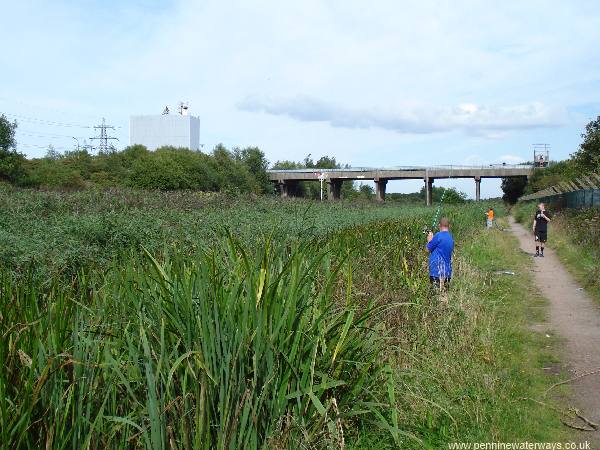 After Fiddlers Ferry power station, youngsters still manage to fish amongst all the reeds!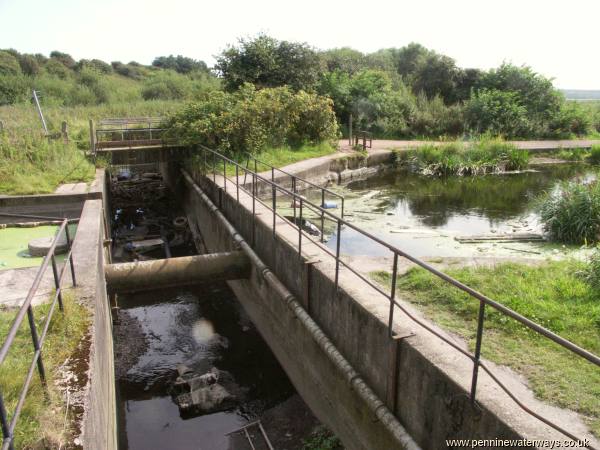 Just west of the power station, at the site of the former Johnsons Lane swing bridge, an open sewer now cuts through the canal. The pipe running across maintains the water level for the downstream side.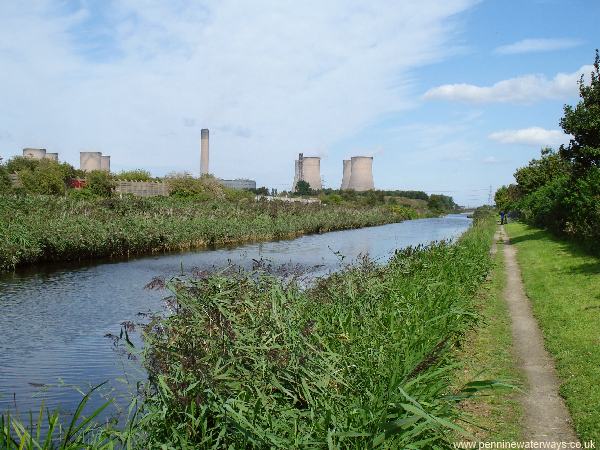 Looking back towards Fiddlers Ferry power station from near Carter House Bridge. Between the canal and the Mersey estuary, walkways and viewing points have been constructed to help visitors see the wildlife on the marshes.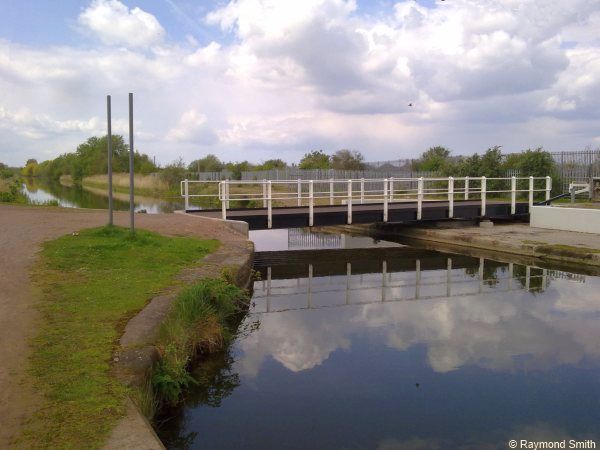 Carter House Bridge, which has now been re-instated as a movable swing bridge, replacing the previous fixed wooden bridge.
(Photo: Raymond Smith)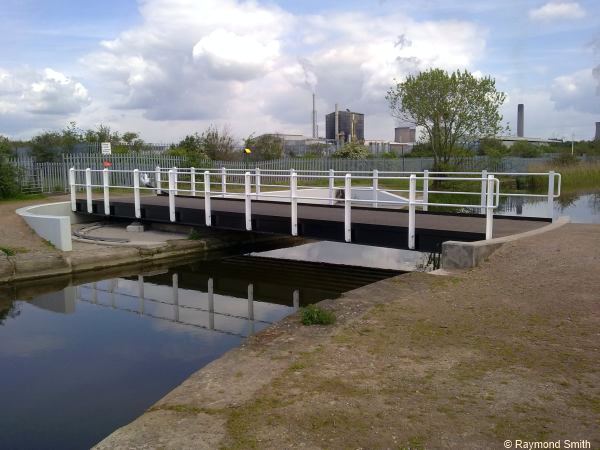 Carter House Bridge, looking back towards the power station.
(Photo: Raymond Smith)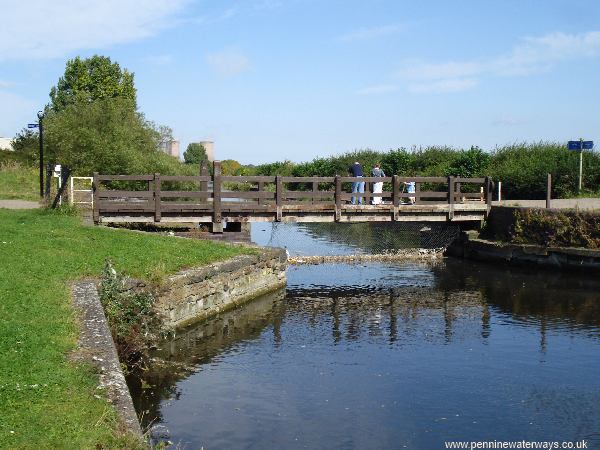 Woodend Bridge, currently the final bridge over the canal, is constructed on the site of a former railway bridge than led to Widnes Dock.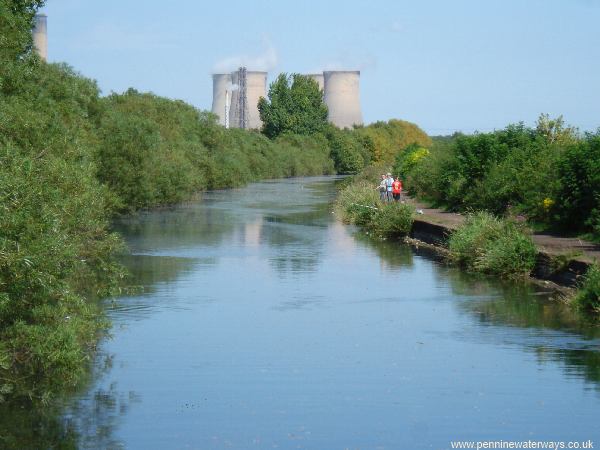 Looking back from Woodend Bridge. The construction of the approach roads to the new Mersey Gateway bridge is taking place in this area.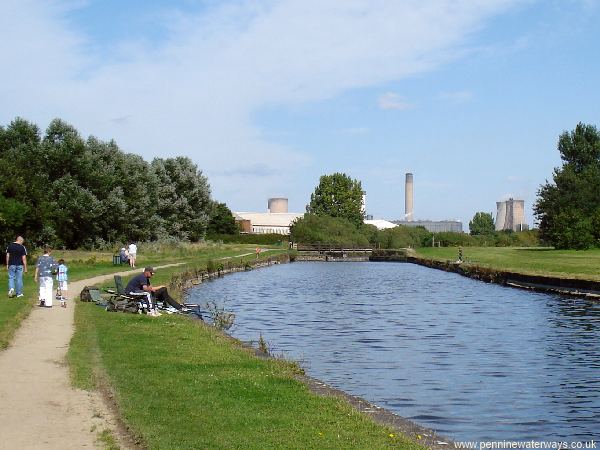 Looking back to Woodend Bridge, with the power station still dominating the skyline.