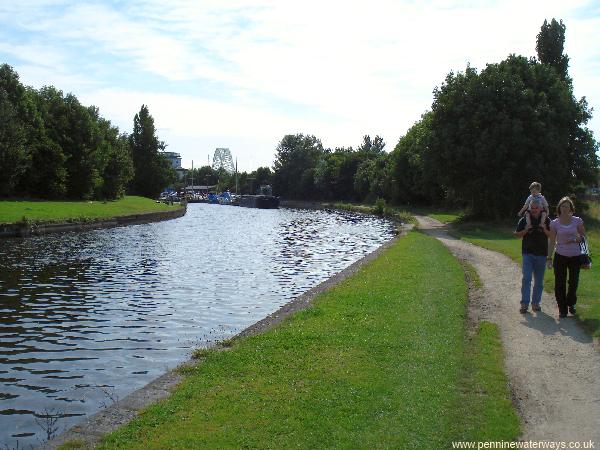 The Runcorn-Widnes Bridge can be seen ahead as the Spike Island boat moorings come into view.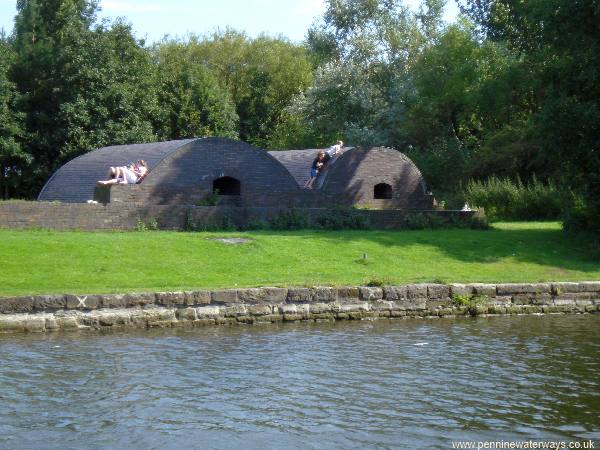 Spike Island was the name given to the area between the canal and the estuary. It had been occupied by Widnes Dock, Hutchinson's chemical works, railway sidings and waste dumps. The area has now been landscaped and these few remains of pyrites kilns restored and preserved. These housed furnaces which burned pyrites in the production of sulphuric acid.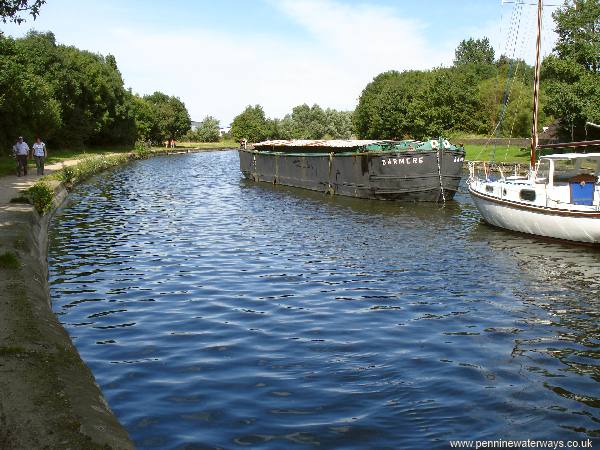 Moored close by was "Barmere", a 1948 Bridgewater Canal barge, which spent its working life carrying grain to Kellogg's works in Trafford Park. It is similar in size and shape to the Mersey "flats" that used the Sankey Canal, and it was being restored by the Sankey Canal Restoration Society.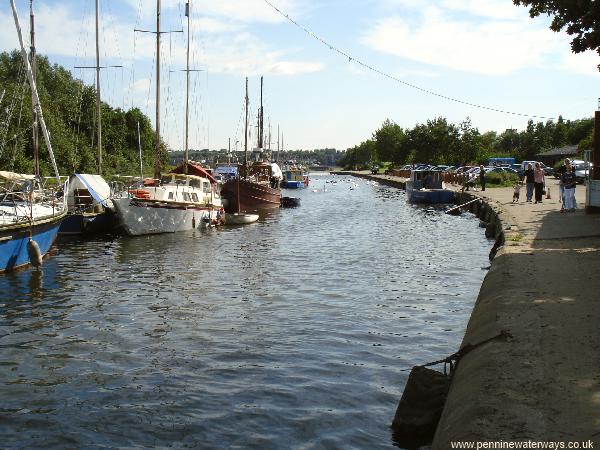 Looking towards the lock at Spike Island, Widnes, with the Boat Club on the right.
The Sankey Canal is wide at Spike Island, Widnes, allowing boats to moor in the centre.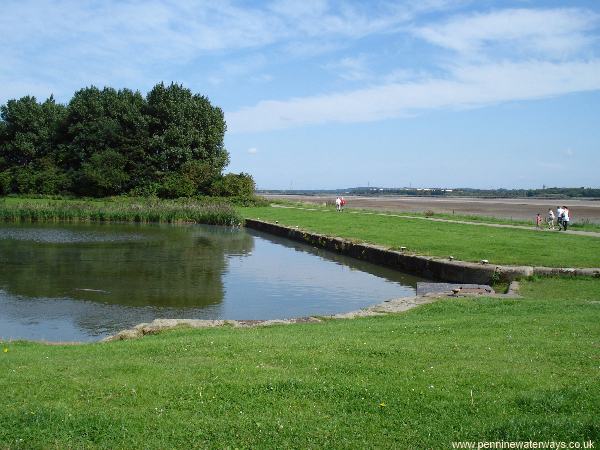 The wet dock at Spike Island, Widnes. Built in 1833 as a railway dock, serving the St Helens and Runcorn Gap Railway. The lock to the estuary has now been infilled. This view has changed dramatically since this photo was taken, with the construction of the new Mersey Gateways bridge across the estuary.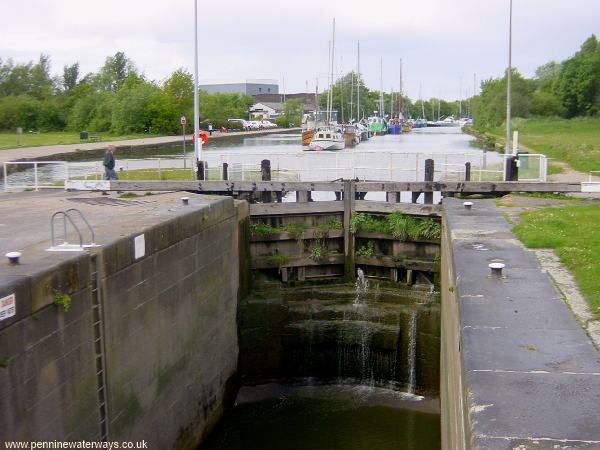 Widnes Lock, Spike Island, where the Sankey Canal joins the tidal River Mersey. There were originally two locks here, side by side, to enable more boats to lock through with each tide, as the estuary below becomes unnavigable when the tide is low (see next photo).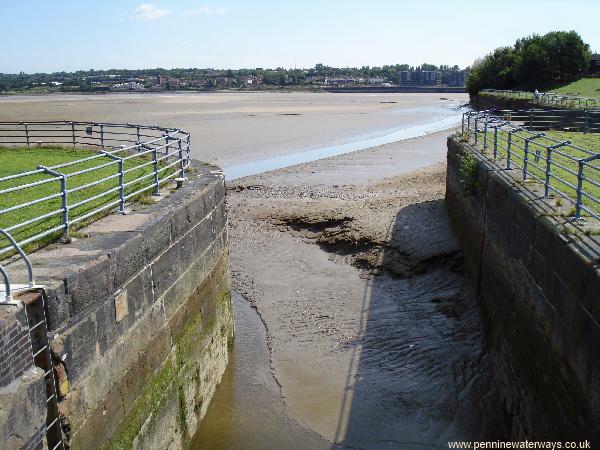 The tidal estuary below Widnes Lock, Spike Island, Widnes, at low tide.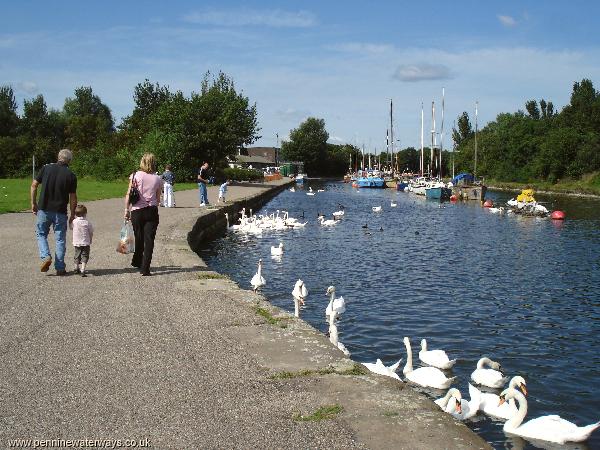 Looking back from the lock at Spike Island, Widnes. On the left was the site of Gossages' Soap Works, makers of "Magical" soap bars. Gossages eventually became part of Unilever and the former office block is now the "Catalyst" chemistry museum.