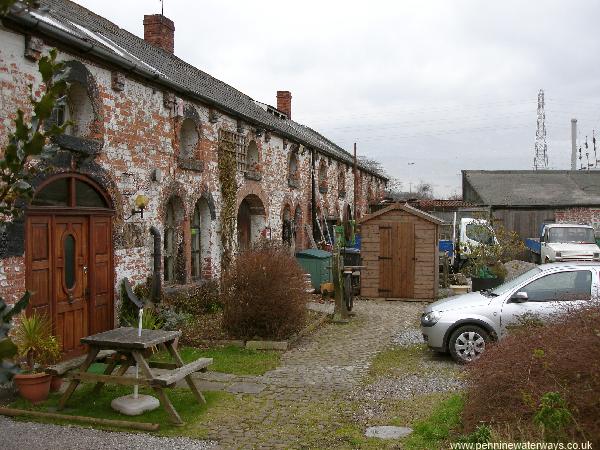 South of the motorway was Winwick Quay, the main maintenance depot on the canal. This photo shows the yard and former stables.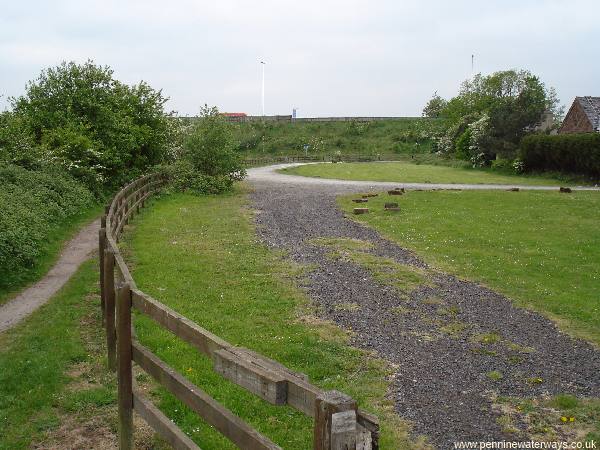 Looking back along the canal line towards the motorway at Winwick Quay, with the former maintenance yard on the right. A cottage here was once the Ship Inn.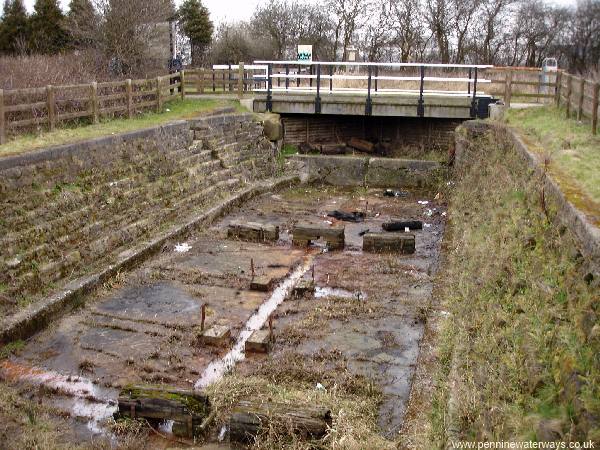 The dry dock at Winwick Quay.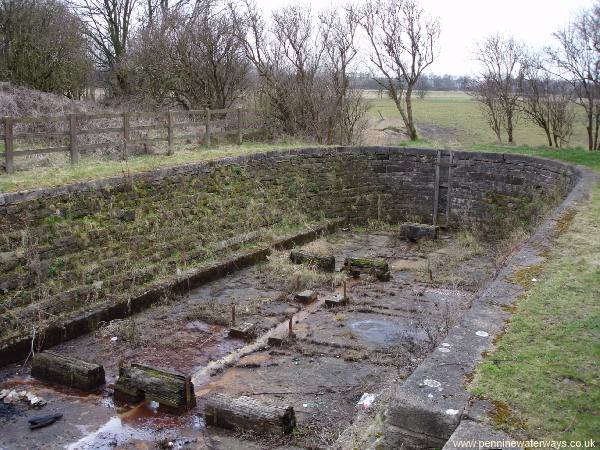 The dry dock at Winwick Quay.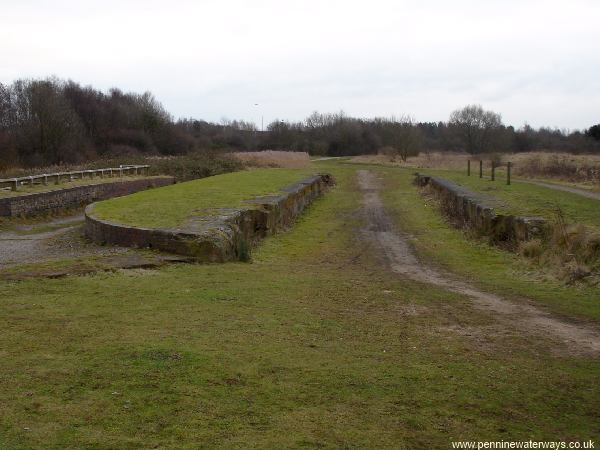 Hulme Lock, a short distance south from Winwick Quay. The lock has been partly excavated. The lock chamber and overflow by-wash channel can be seen..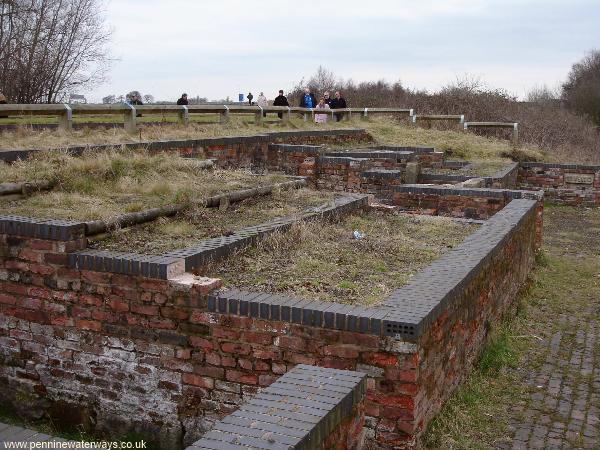 Behind the by-wash at Hulme Lock are the remains of the lock keeper's house. The walls have been excavated and partly re-built.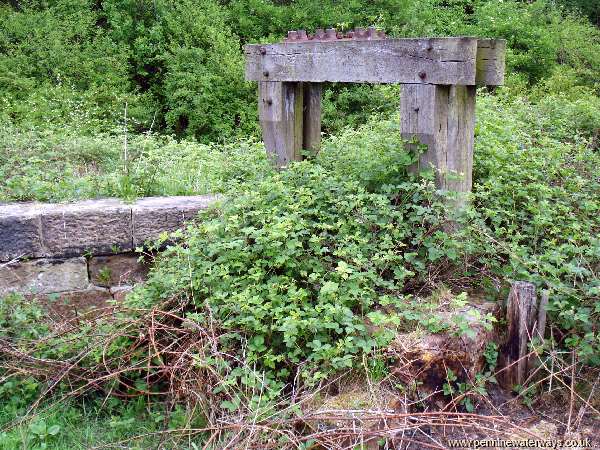 A short distance from Hulme Lock are the remains of Dallam Sluice. Here, the line of the canal crossed the Sankey Brook on a level. The in-flowing water kept the canal topped up, while the surplus was released through the sluice into the continuation eastwards of the Sankey Brook, which became known as Dallam Brook for the next mile.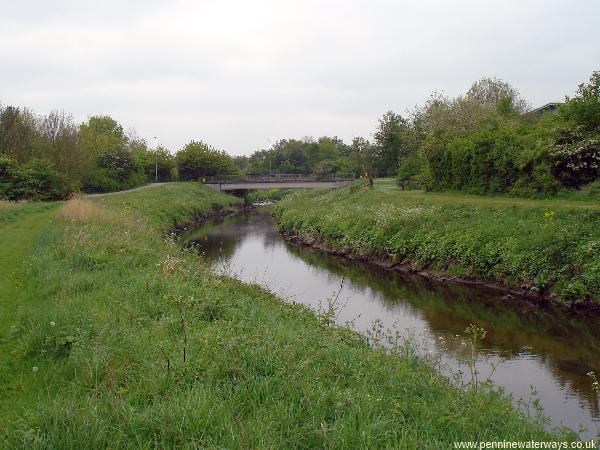 After the canal's closure, the Sankey Brook was diverted into the course of the canal, just south of Dallam Sluice, for around half a mile and the channel made a lot deeper to reduce flooding in the surrounding area. This photo shows part of the canal route that is now the Sankey Brook, near Europa Boulevard. Walkers following the canal route should stay on the left bank until the third bridge.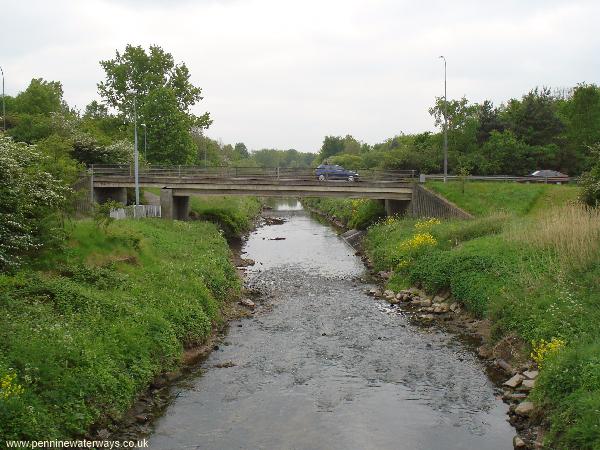 The Sankey Brook, following the former canal channel, passes below Cromwell Avenue, Warrington.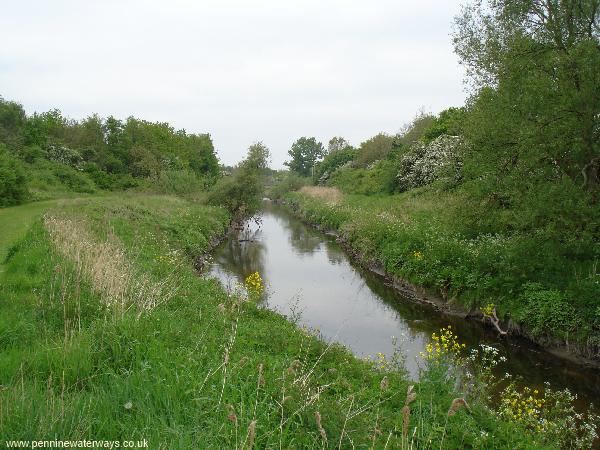 The channel continues through a landscaped linear park between the Dallam and Callands areas of Warrington.