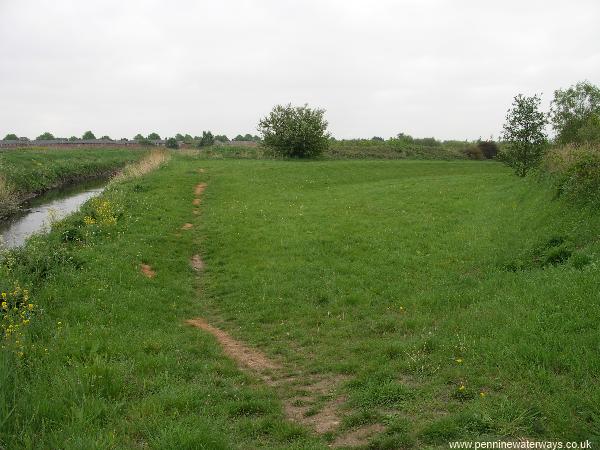 Just over half a mile beyond Cromwell Avenue, the line of the canal swings off to the right, shown as a broad, grassy cutting with sloping edges. The river continues ahead along a new channel to join its original course.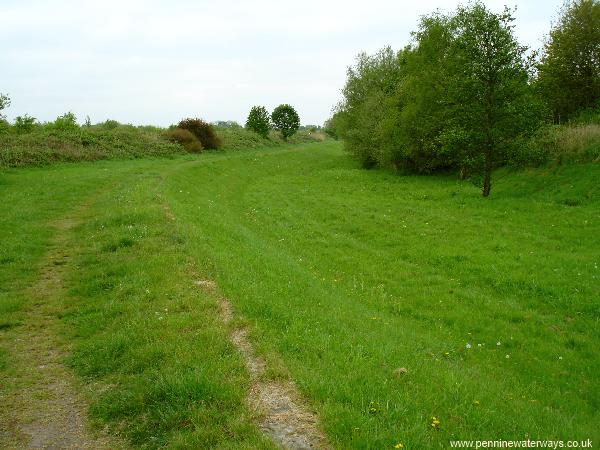 The dry canal bed curves round towards Bewsey Lock.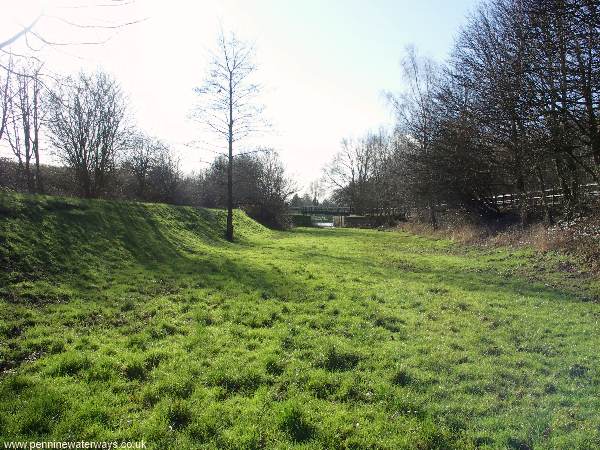 Bewsey Lock and bridge appear in the distance.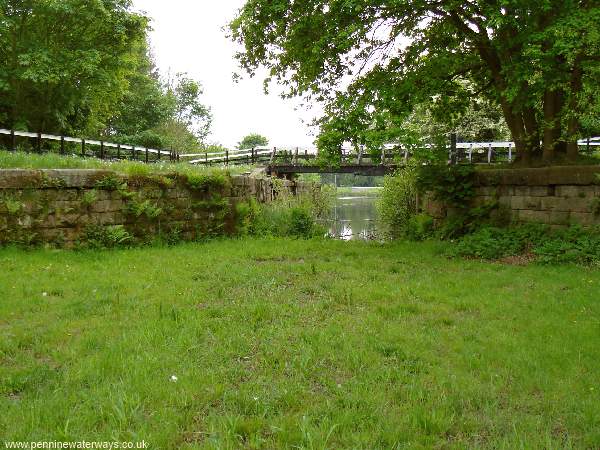 Approaching Bewsey Lock.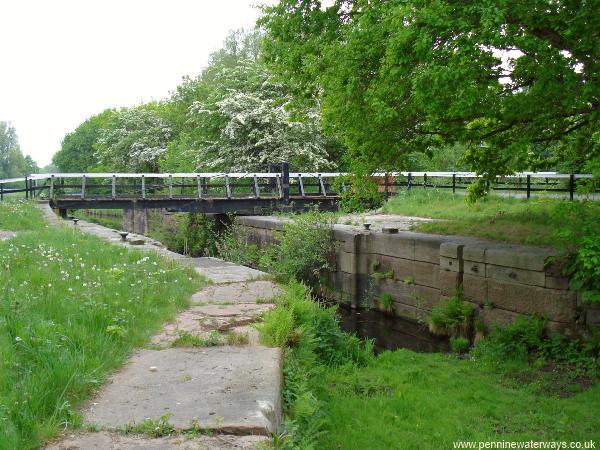 Bewsey Lock and swing bridge, Warrington.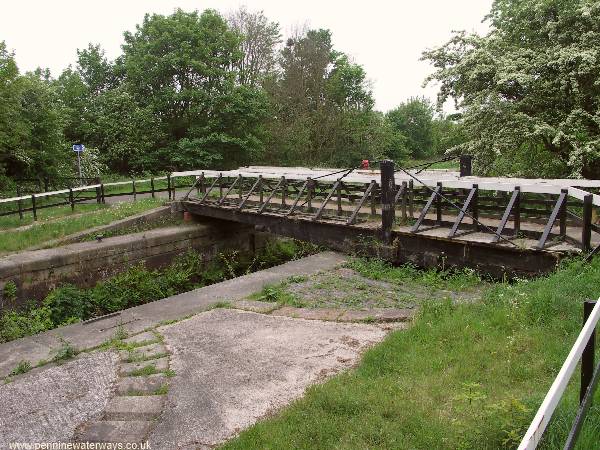 Bewsey Swing Bridge, like many on the canal, crosses the lock chamber.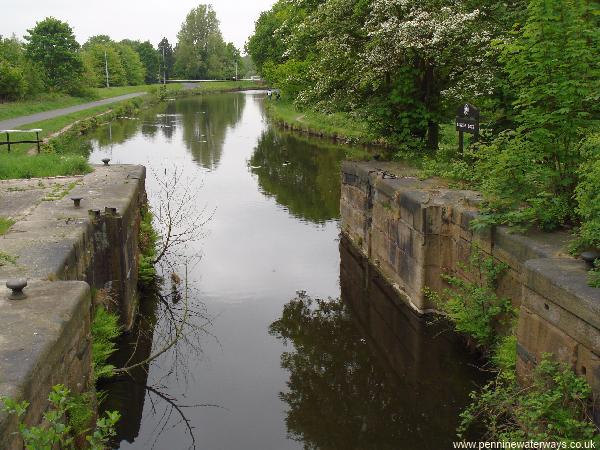 Bewsey Lock, looking downstream.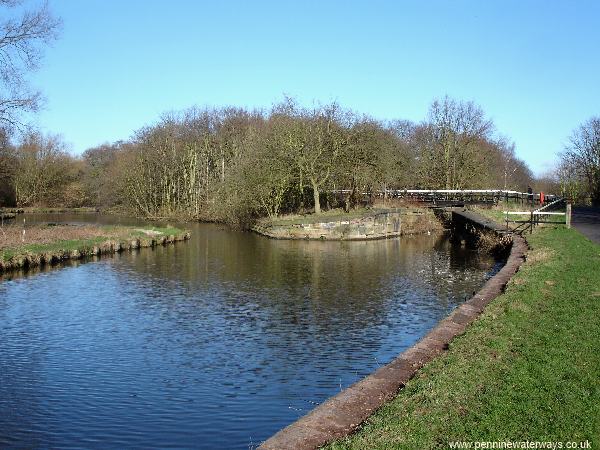 Below Bewsey Lock and swing bridge.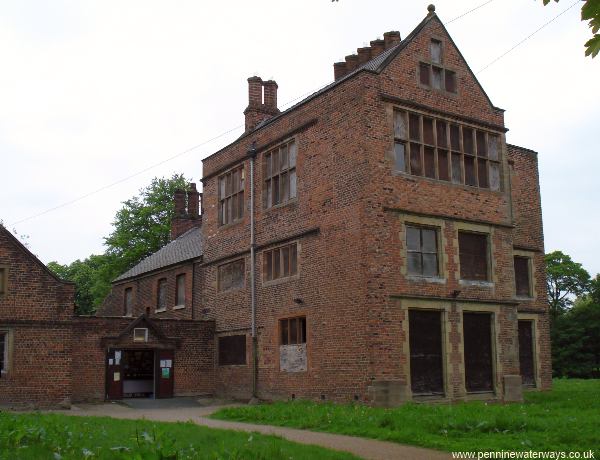 A short distance from the lock is Bewsey Old Hall. This Grade II Listed mostly 17th century building has parts dating from the 13th century when it was home to the Lords of Warrington. Since the photo was taken the building was set alight by arsonists in 2011, causing the roof to collapse. It has since been sympathetically restored and put back into use as apartments.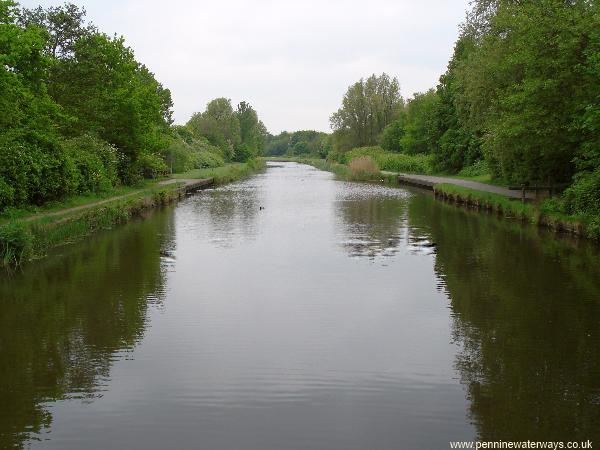 South of Bewsey Old Hall, the canal continues in water through the Linear Park. Walkers should keep to the right (west) bank from here to Sankey Way.