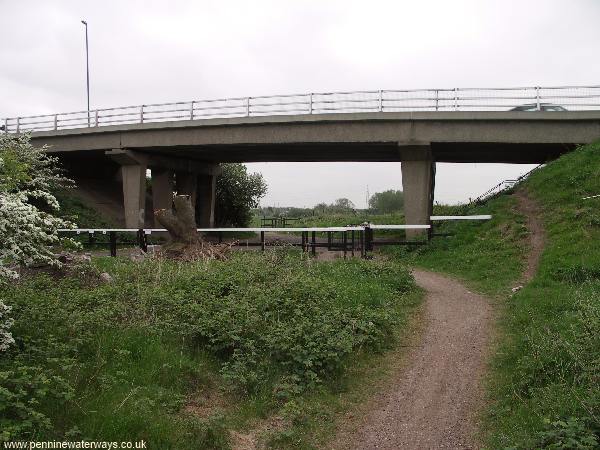 Alder Lane crosses the dry canal route by a new high level bridge. This was built when a new road bypassed the original canal swing bridge and winding lane that was half a mile to the south.
The view looking back towards Hey Lock from Alder Lane Bridge.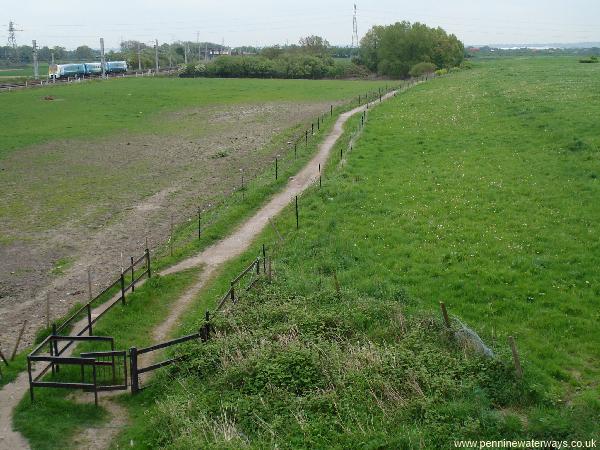 The view looking southwards towards Winwick from Alder Lane Bridge. The line of the canal now runs parallel with the West Coast Mainline railway for a while.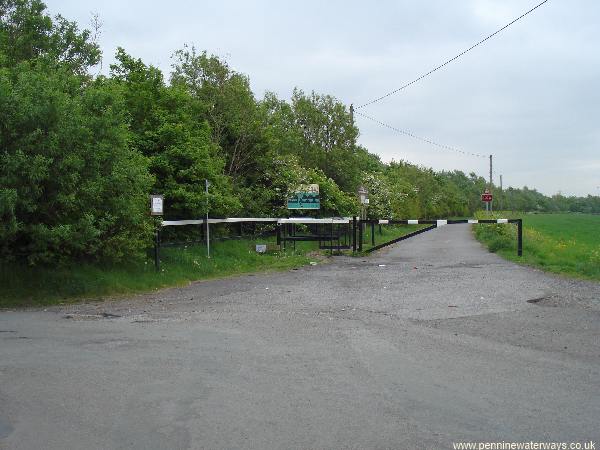 Old Alder Lane crossed the canal on a swing bridge, to the left of the picture, of which no trace remains. The line of the canal and towpath beyond Old Alder Lane has been obliterated by dense tree planting. It is necessary to walk along the parallel lane to reach Winwick Lock.
The site of Winwick Lock, alongside the railway. Although partly infilled, the remains of the gates are still in place. The M62 motorway is seen on the embankment in the background.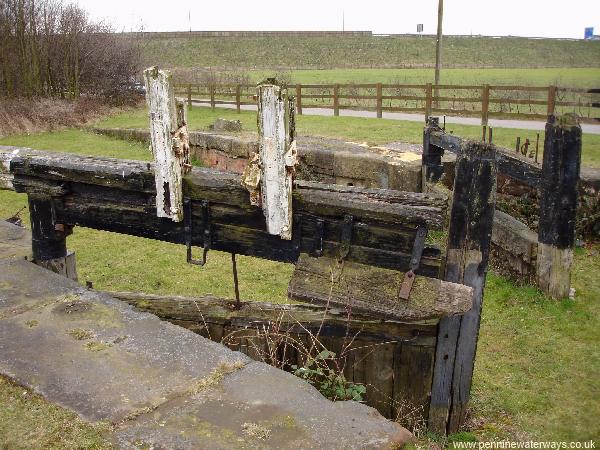 Winwick Lock. parts of the paddle gear and a hinged walkway can still be seen.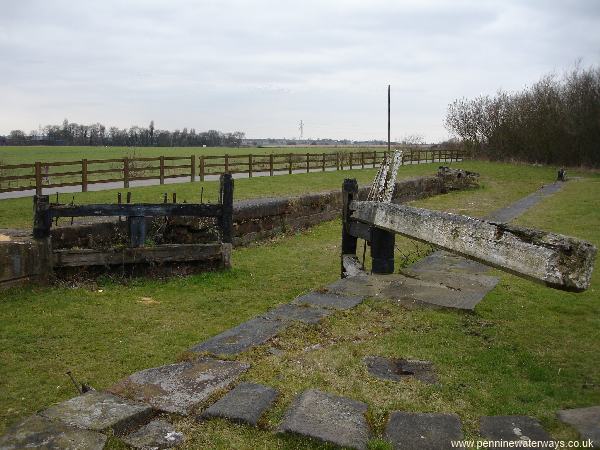 Winwick Lock.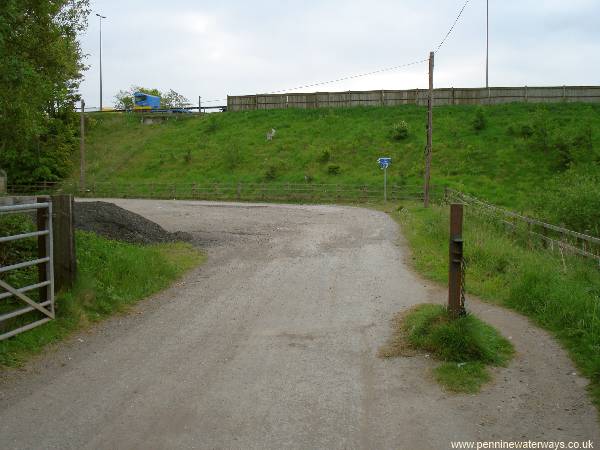 The M62 motorway crosses the canal route between Winwick Lock and Winwick Quay.
The canal line is blocked by an embankment but the walker following the canal can take a diversion under this bridge a few yards east of the canal line.