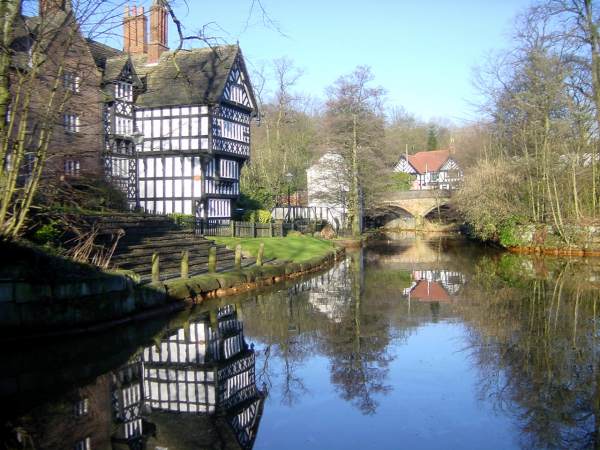 The canal suddenly emerges from a tree lined cutting into the tranquil setting of Worsley. The canal turns right here, with a short arm straight ahead which led to Worsley Delph and the Duke of Bridgewater's underground canal. On the left is the splendid Worsley Packet House, from the steps of which passenger boats once departed for Manchester.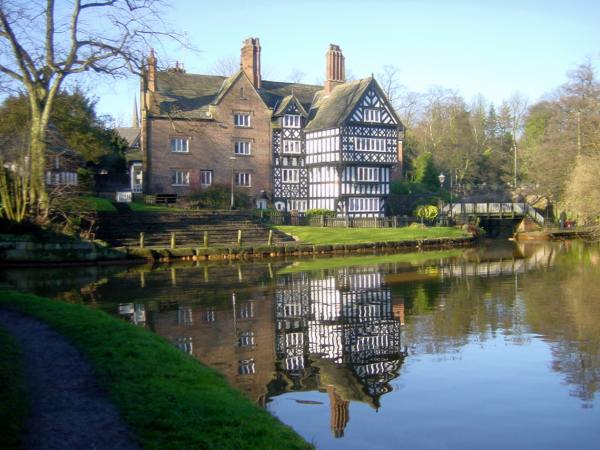 Worsley Packet House, with the canal from Leigh entering on the left.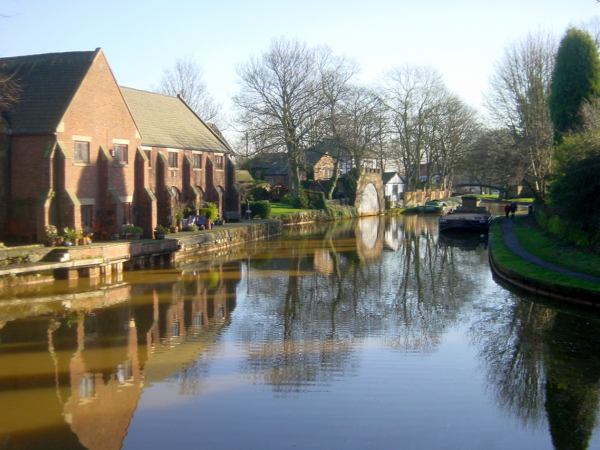 Looking towards Manchester from Worsley Packet House. On the left is a boathouse that once belonged to the Duke.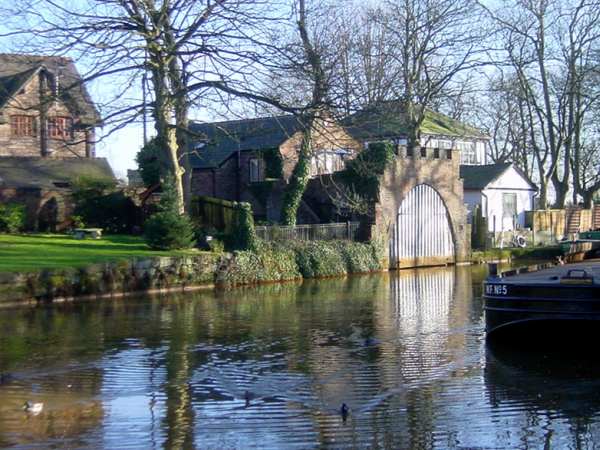 The Duke's Boathouse.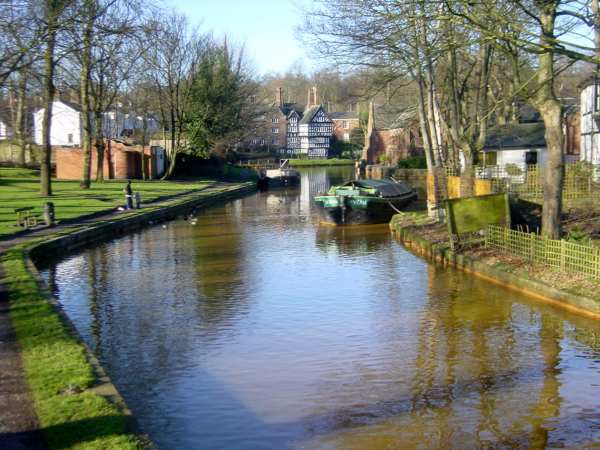 Looking back to the Packet House, Worsley.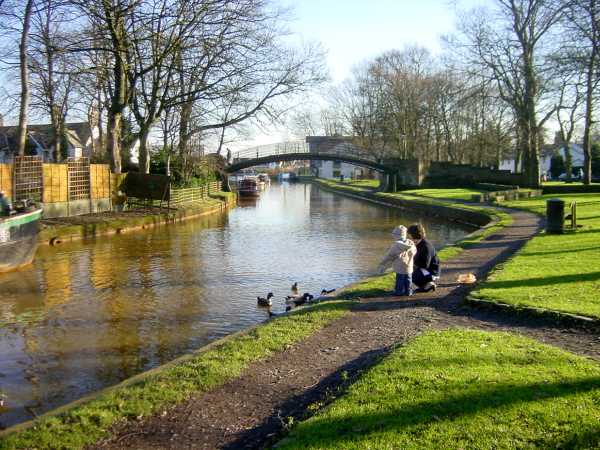 The iron footbridge across the canal at Worsley.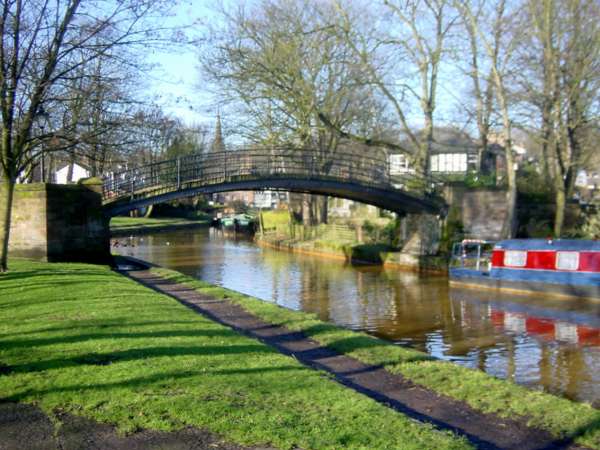 The iron footbridge.
On the left, below the canopy, is Worsley Dry Dock - the oldest dry dock on the canal sysytem.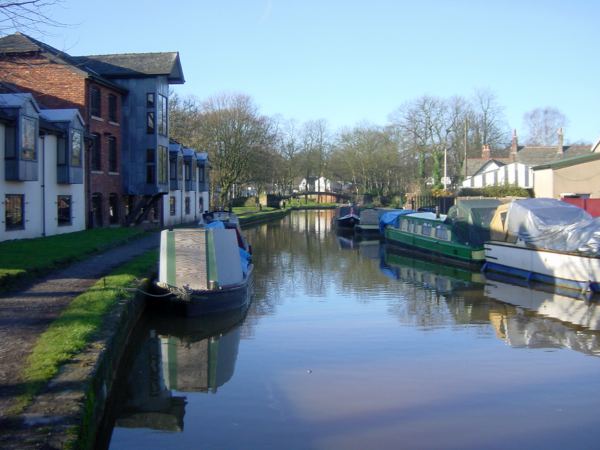 The Granary, now used as offices, Worsley.
Canalside apartments at Stablefold, close to the Barton Arms.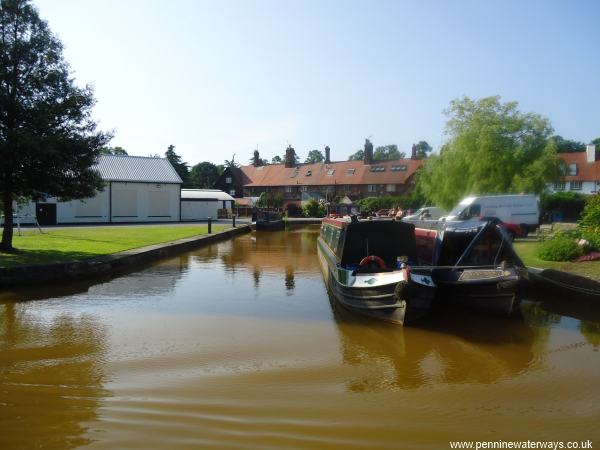 Private mooring arm at the old boat yard, Worsley.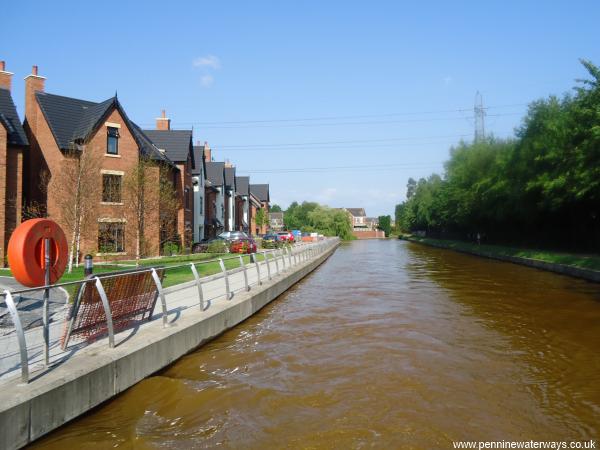 New canalside houses, Worsley.