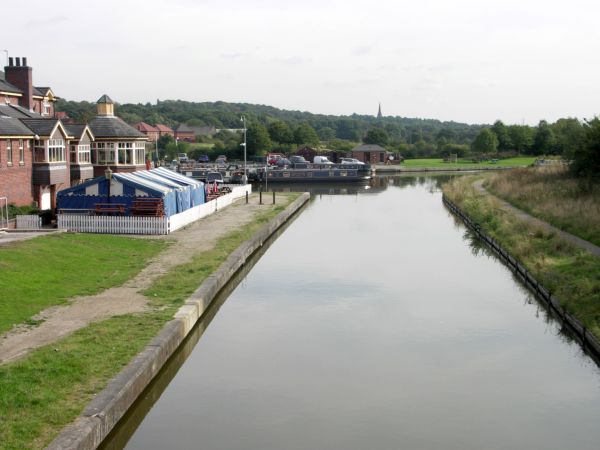 After Boothstown Bridge, the canal turns sharply to the right, with Boothstown Basin on the left with the Millers public house alongside.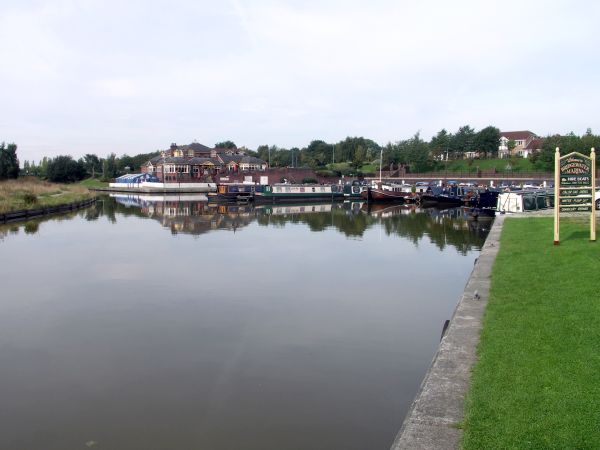 Boothstown Basin, looking across Bridgewater Marina to the Millers public house, with Boothstown Bridge over the canal from Leigh just visible to the left.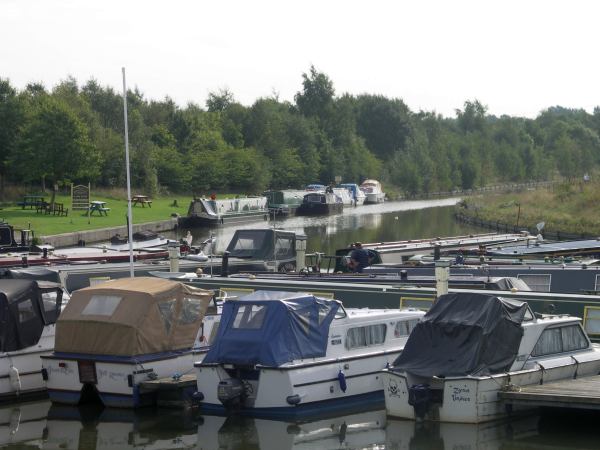 Bridgewater Marina at Boothstown Basin.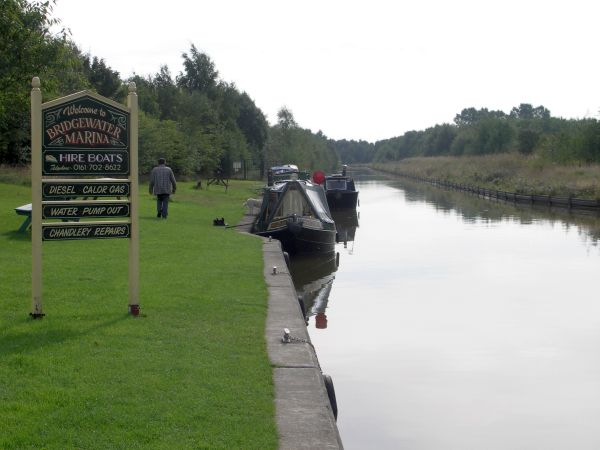 Looking from Boothstown Basin towards Worsley.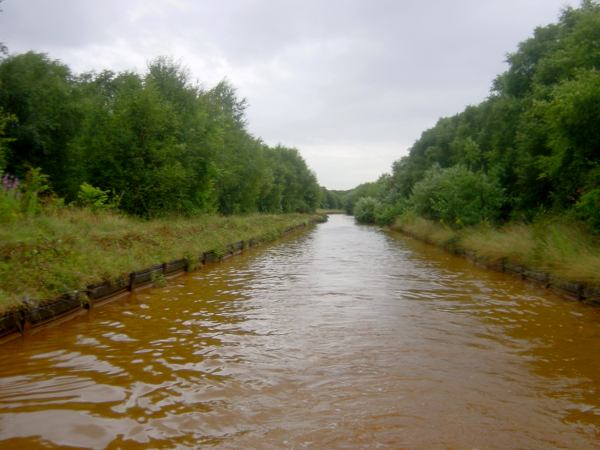 As the canal passes Bittern Pits Wood and gets nearer to Worsley, the colour of the water changes to orange, affected by the iron in the water coming from the mines at Worsley.
The two
Moss Canals
once ran southwards from this stretch of the canal.
See this page
for more information.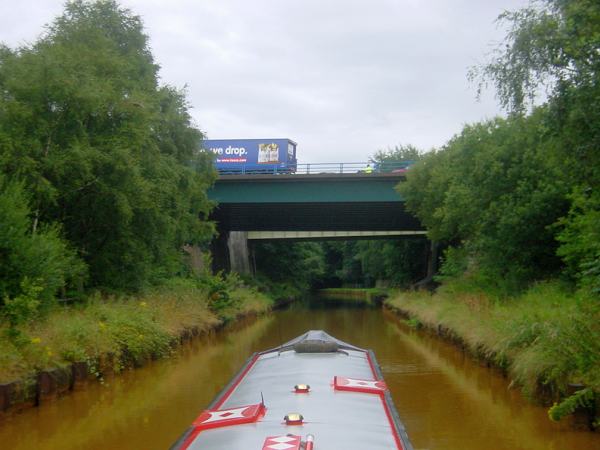 Passing under the M60 Motorway just before Worsley.
Looking back through the M60 Motorway bridges just before Worsley.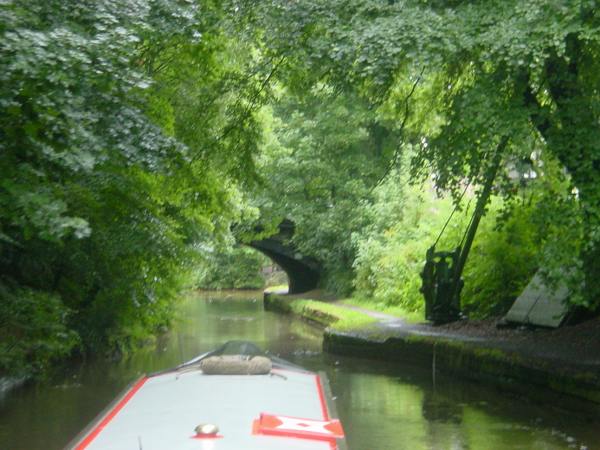 Passing a stop plank crane on the leafy approach to Worsley.