The Bridgewater Canal was opened all the way to Runcorn in 1776, with locks down into the tidal River Mersey Estuary. This allowed Mersey Flats (barges) to navigate easily between Liverpool and Manchester.
The original plan was to connect to the Mersey at Hempstones, to the east of Runcorn Gap, but the route was changed to connect west of Runcorn Gap where the tides and water depth were more favourable. The original flight of ten locks (arranged as five 2-rise staircases) became congested so a second flight of ten separate locks was built, with a one-way system operating.
Originally the locks connected directly to the tidal River Mersey but when the Manchester Ship Canal was opened in 1894, the locks fed into that, with the tidal locks eventually becoming unused.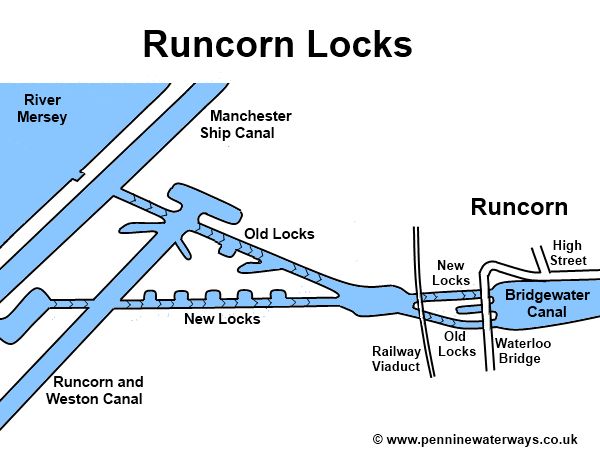 To the west of Waterloo Bridge in Runcorn were two lock flights that led down to the Manchester Ship Canal and the tidal Mersey. The right hand arch led to the newer flight of ten locks. The older flight had 5 sets of 2-rise staircase locks. The two flights crossed each other below the first staircase locks from the top.
An approach road to the Runcorn-Widnes Bridge was built in 1960, blocking the line of the locks immediately behind Waterloo Bridge. A new road crossing of the Mersey is proposed and, when this is open, it is hoped that the approach road to the older bridge will be removed, allowing the original lock flight to be restored.
The remains of the original flight of staircase locks can be seen, with a footpath running down the line of the locks. The newer lock flight has been almost completely obliterated. Below are some photos (courtesy of Neil Arlidge) following the line of the original staircase locks.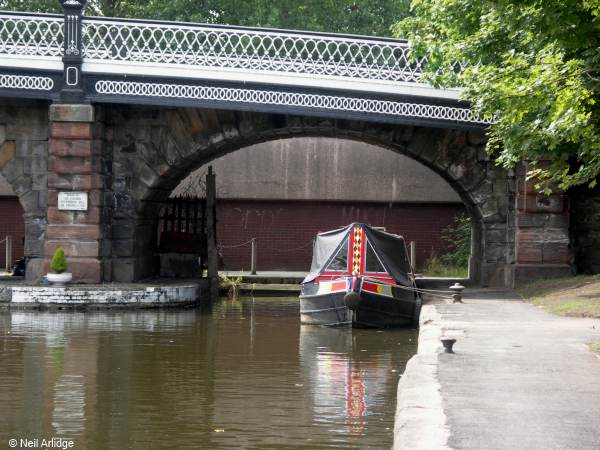 Through the arch of Waterloo Bridge can be seen the structure of the approach road blocking the canal line.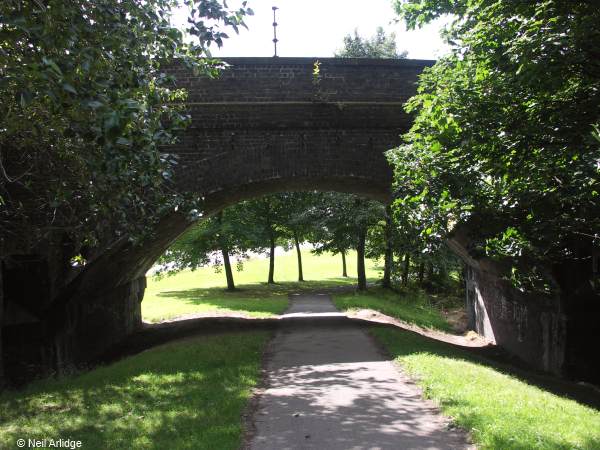 Beyond the road is the arch where the locks passed under the railway..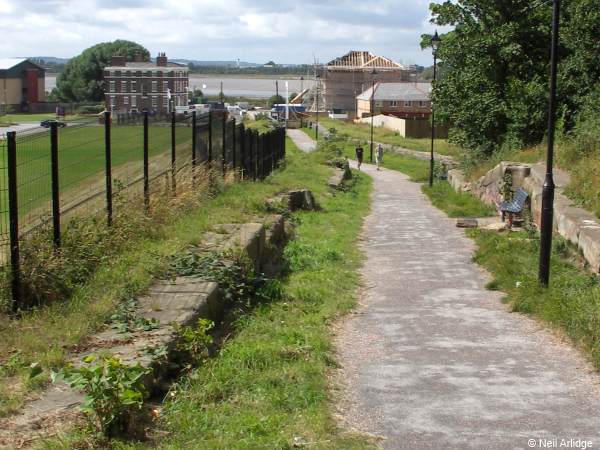 Looking down the line of the old Runcorn Locks with the River Mersey estuary in the background.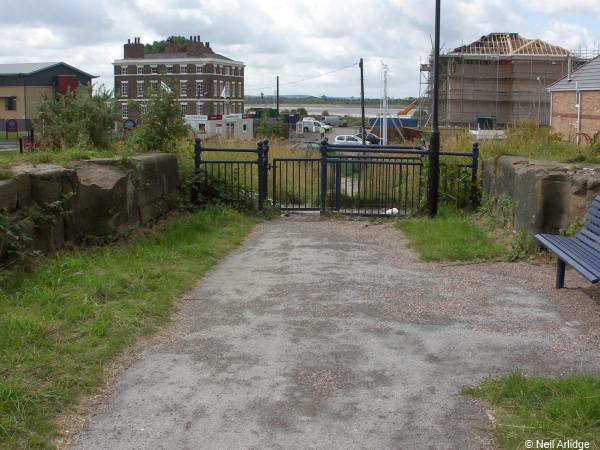 The remains of Runcorn Locks with Bridgewater House, originally offices of the Bridgewater Canal Company to the left of centre.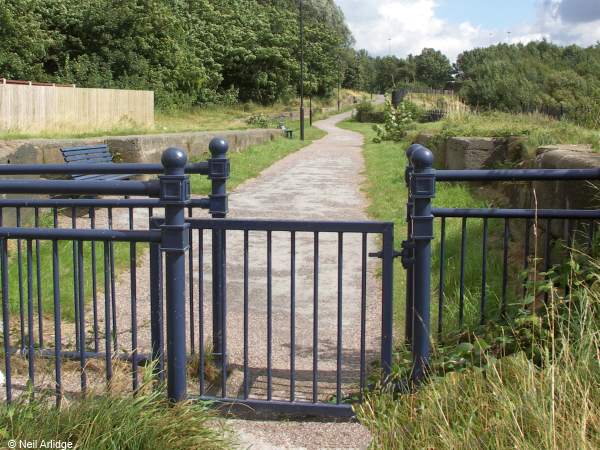 Looking back up the line of the Runcorn Locks.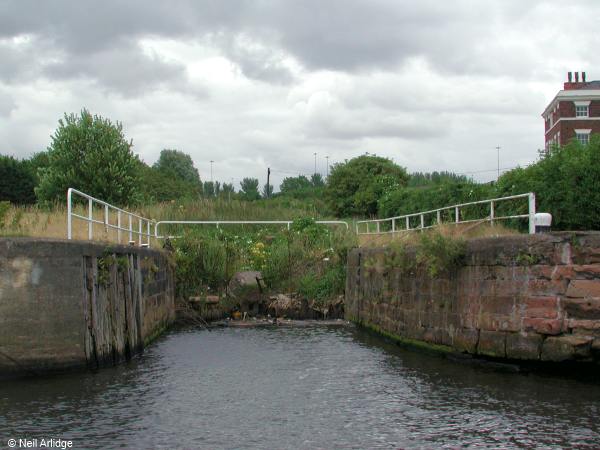 The former entrance to Runcorn Locks from the Manchester Ship Canal, with Bridgewater House to the right.