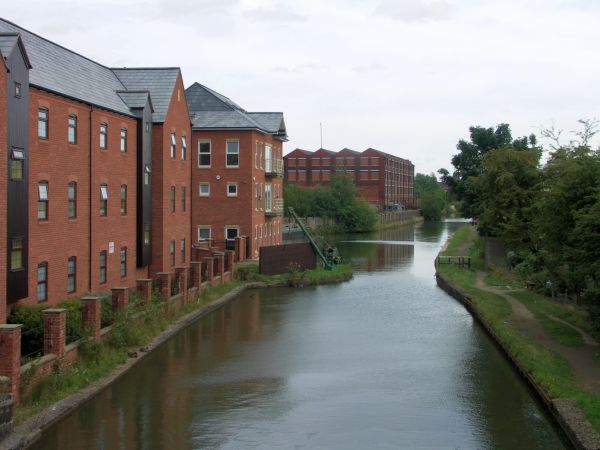 Looking east from Leigh Bridge, where the Bridgewater Canal meets the Leeds and Liverpool Canal, towards Worsley.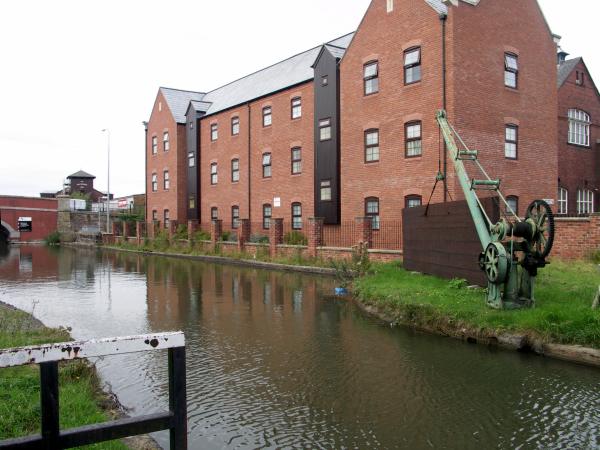 Apartments near Leigh Bridge, designed to resemble a canal warehouse. On the bank is a crane ready to insert stop planks if it is necessary to shut off the canal.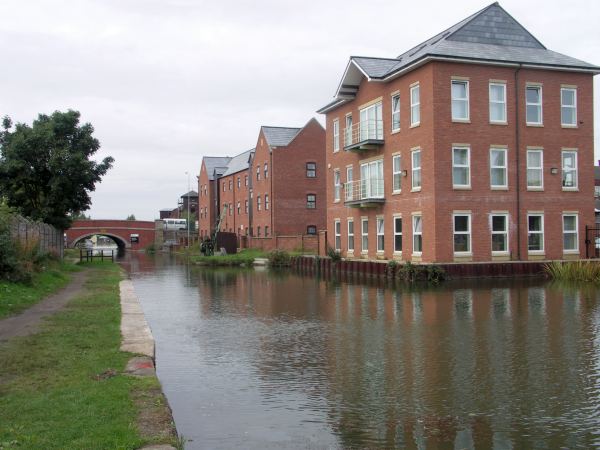 Looking back towards Leigh Bridge.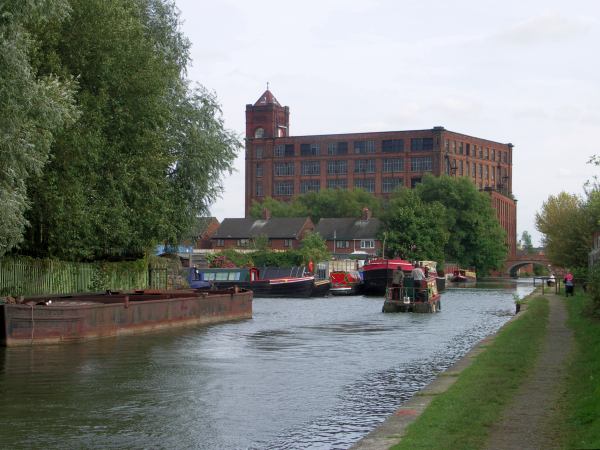 Looking towards Mather Lane Bridge, with the Lorenz boatyard at Bedford Basin on the left..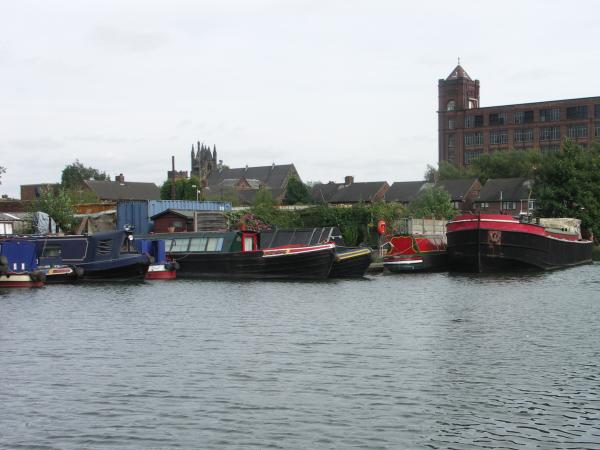 Bedford Basin.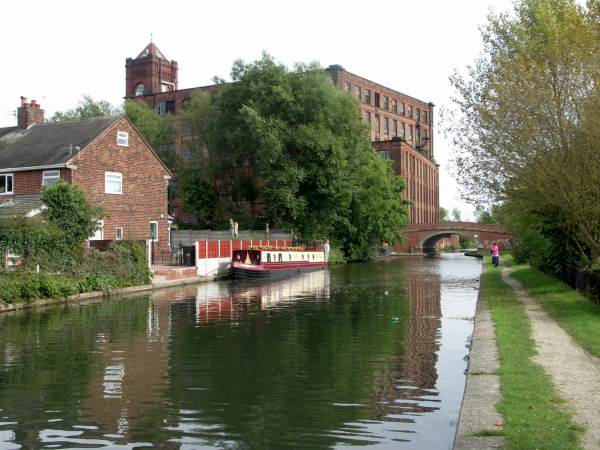 Approaching Mather Lane Bridge, Leigh, with Mather Lane Mill on the left.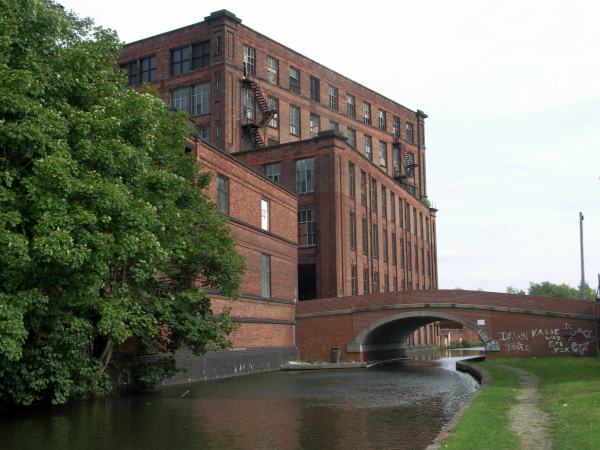 Mather Lane Mill, Leigh.