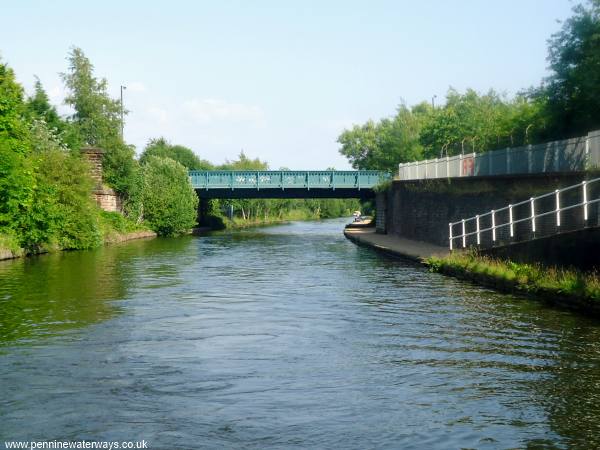 Shortly after Barton Aqueduct is Ashburton Road Bridge.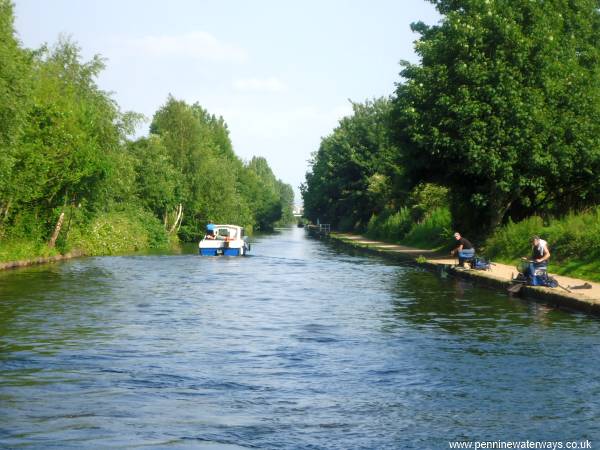 The canal continues in a straight line for a mile through the industrial Trafford Park, with most of the factories and yards masked by the trees lining each side.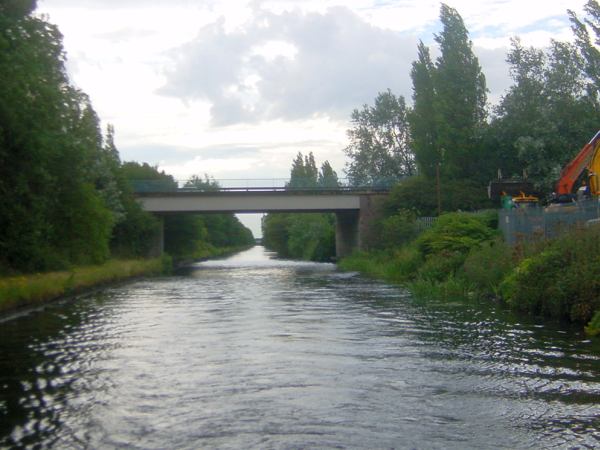 The tedium of the straight line through Trafford Park is relieved by Parkway Bridge.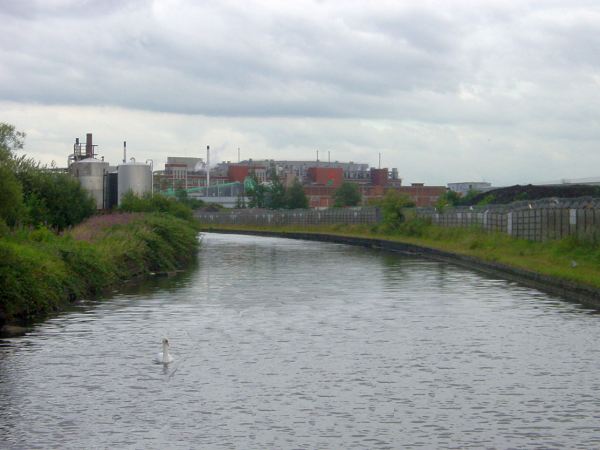 Rounding a slight bend, the Kellogg's cereal factory comes into view on the right.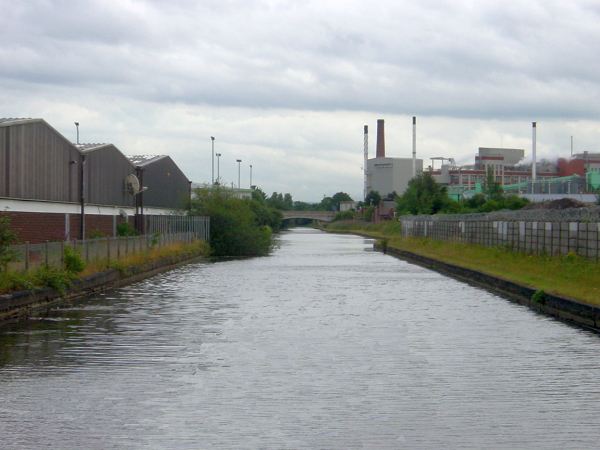 Passing the Kellogg's factory, Mosley Road Bridge is ahead.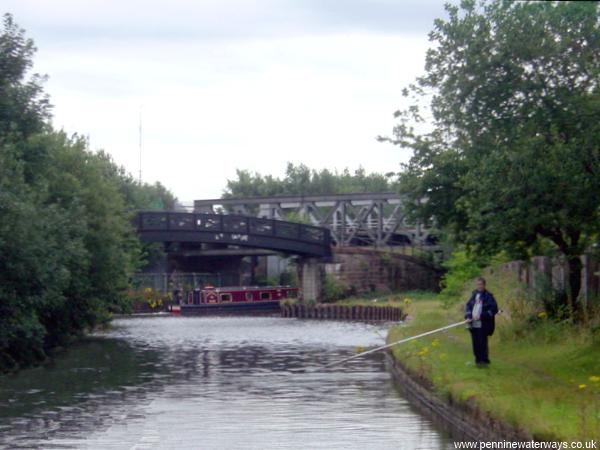 Approaching Taylor's Footbridge, at Waters Meeting, the junction with the arms to Manchester and Runcorn. A boat coming from Manchester passes through the junction ahead.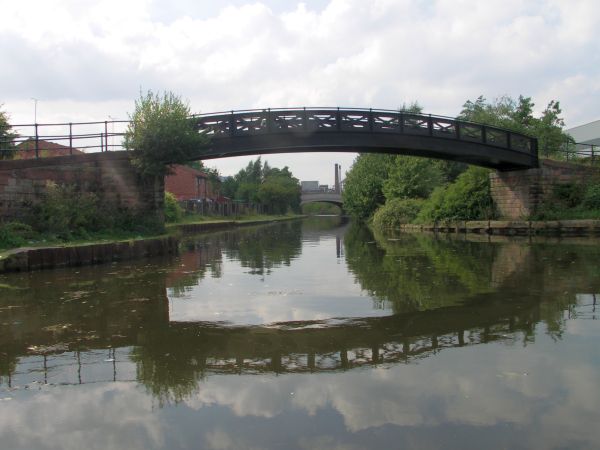 Looking back along the Leigh Branch from Waters Meeting Junction through Taylor's Footbridge towards Mosley Road Bridge.