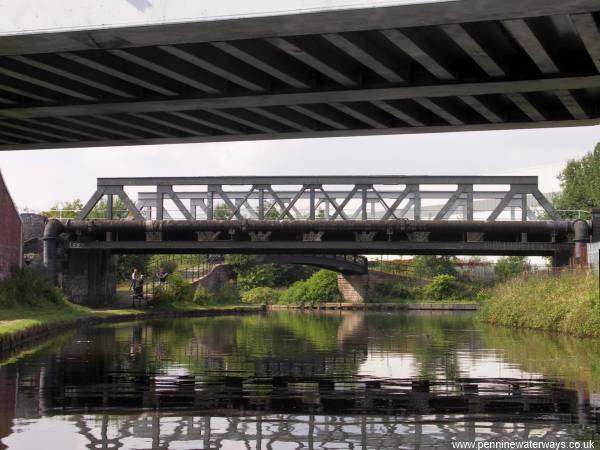 Looking back to Waters Meeting through the road and railway bridges. The canal to Manchester goes off to the right while the arm to Leigh is left under the towpath bridge.
A short distance from Waters Meetings is Stretford Marina, flanked by apartments and houses.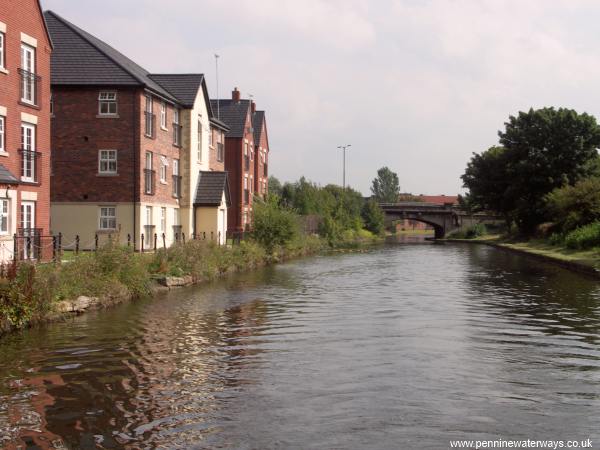 More apartments on the approach to Longford Bridge.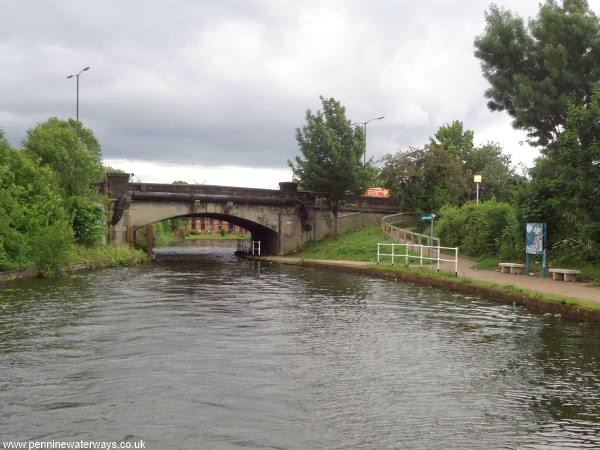 Longford Bridge carries the main A56 Chester Road across the canal.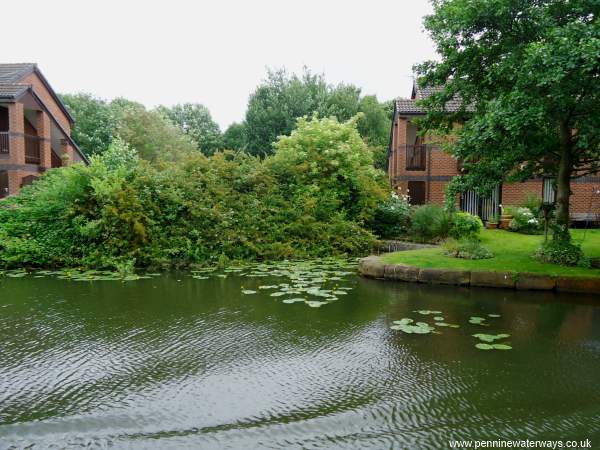 Around a bend, an inlet into the offside bank marks the former entrance to the dry dock that was part of Rathbone's "boat and barge works".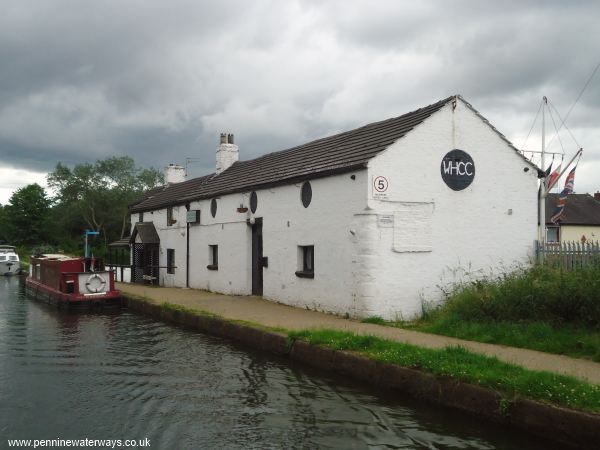 Passing through Stretford, the Watch House Cruising Club occupies this towpath-side building.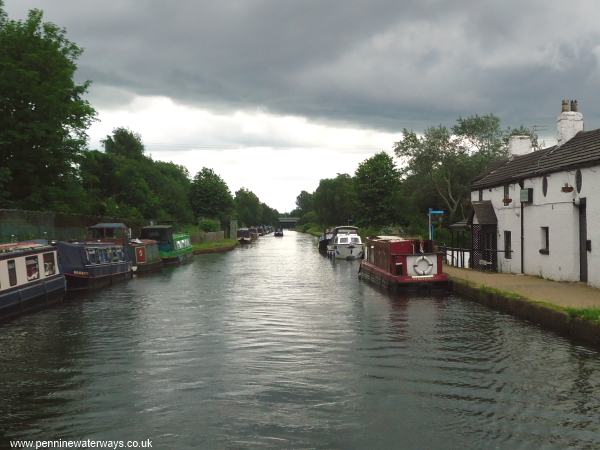 Watch House moorings and club house, Stretford.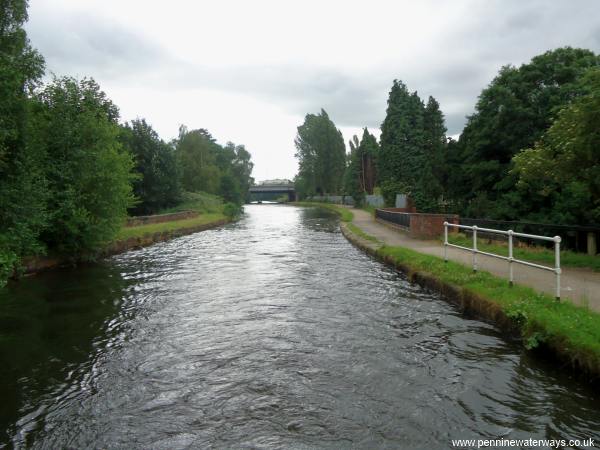 A slight wiggle in the canal line marks Barfoot Aqueduct, where the canal crosses the River Mersey.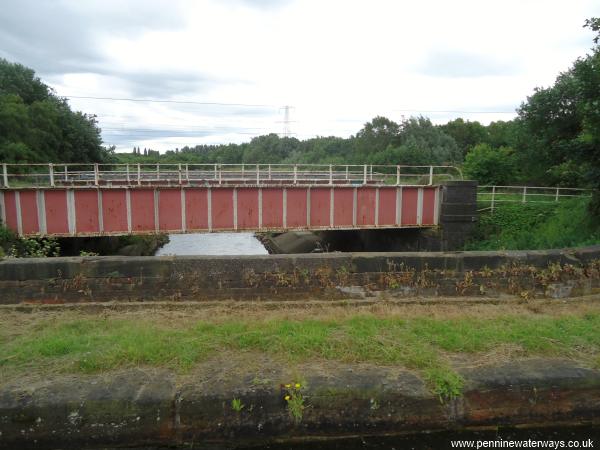 Alongside Barfoot Aqueduct the former Cheshire Lines railway line, now the Metrolink tram route to Altrincham, also crosses the River Mersey.