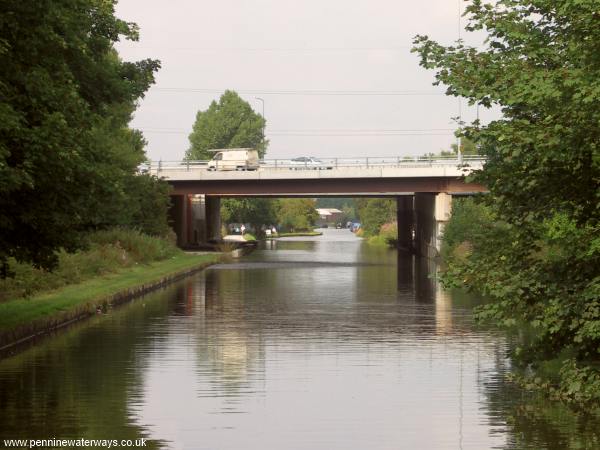 After Barfoot Aqueduct, the M60 motorway crosses the canal.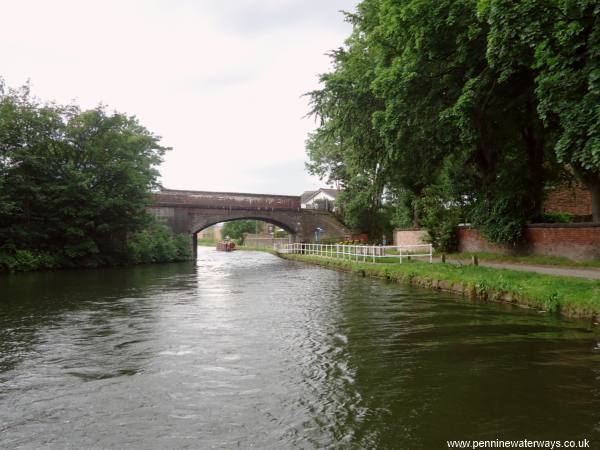 Whites Bridge, carrying Dane Road, marks the entry to the town of Sale.
Apartments line the canal on both sides in Sale.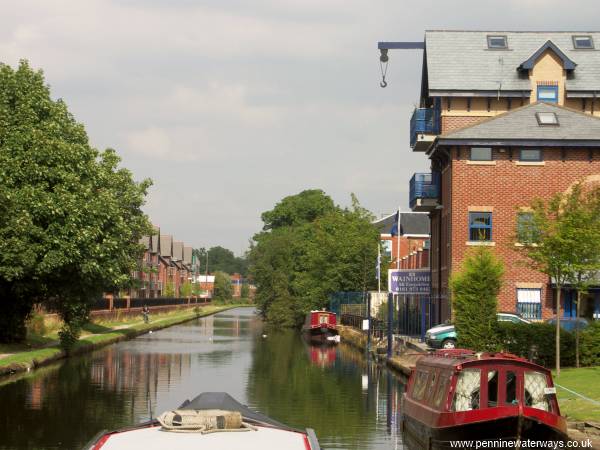 Looking back from near Sale Bridge.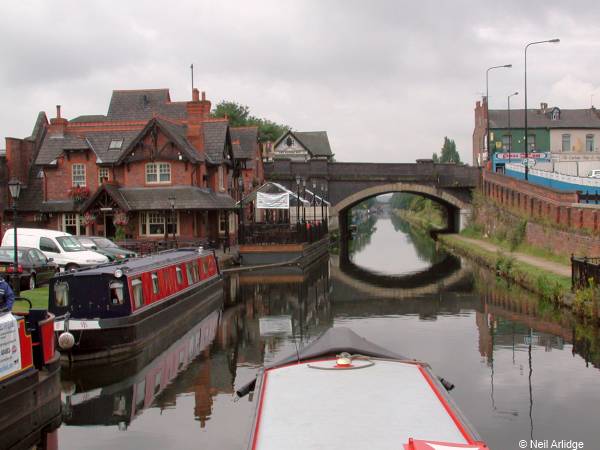 The King's Ransom pub alongside Sale Bridge. photo: Neil Arlidge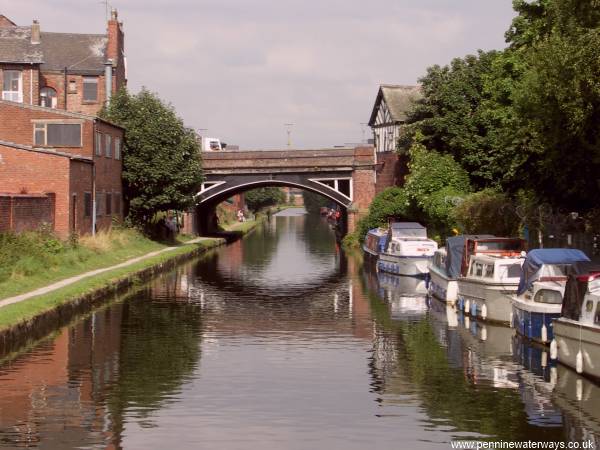 Sale Bridge.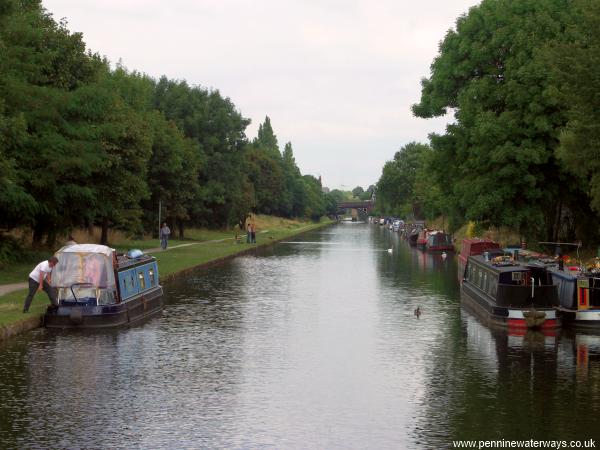 Looking back towards Sale Bridge, with Sale Cruising Club's moorings alongside.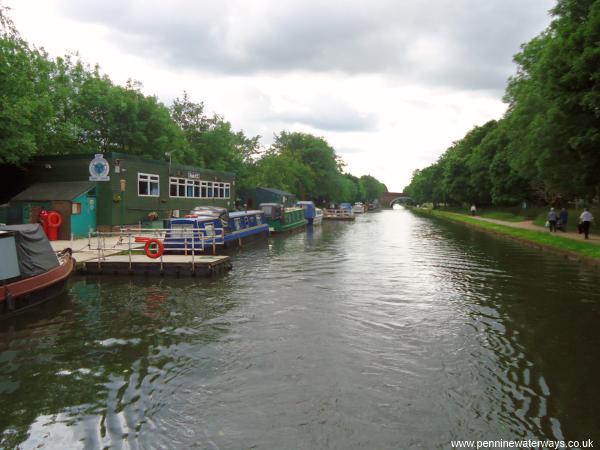 Sale Cruising Club moorings and club house.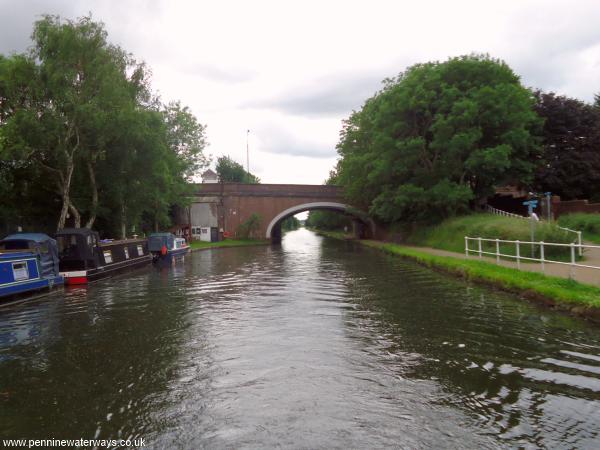 Sale Cruising Club moorings end at Marsland Road Bridge, Brooklands.