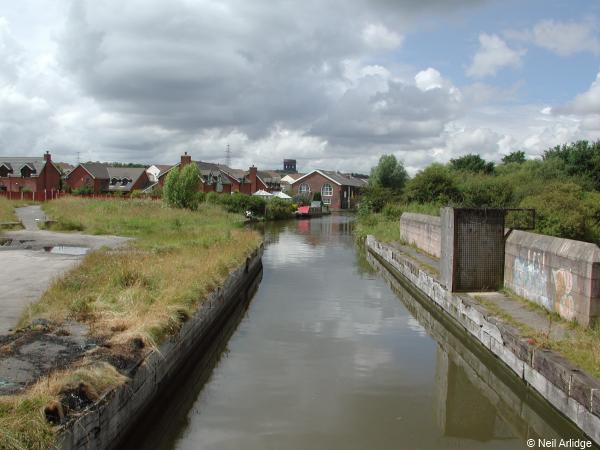 Immediately after leaving Waters Meeting, the canal crosses Norton Aqueduct over the brook and railway, with the historic Norton Water Tower on the skyline ahead. photo: Neil Arlidge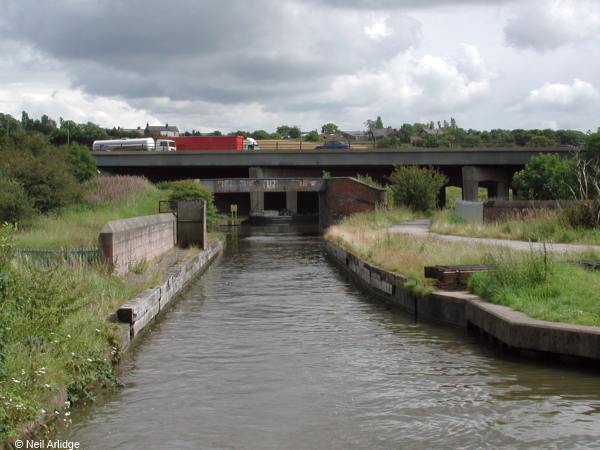 Looking back across Norton Aqueduct towards Waters Meeting and the M56 motorway. photo: Neil Arlidge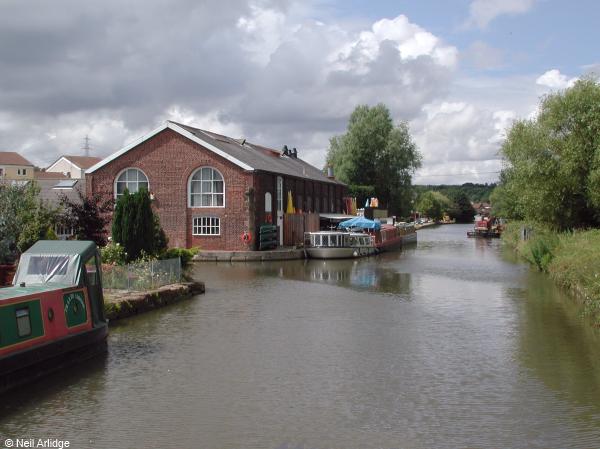 The junction with the short Norton Arm. The former warehouse is now a kayak emporium. photo: Neil Arlidge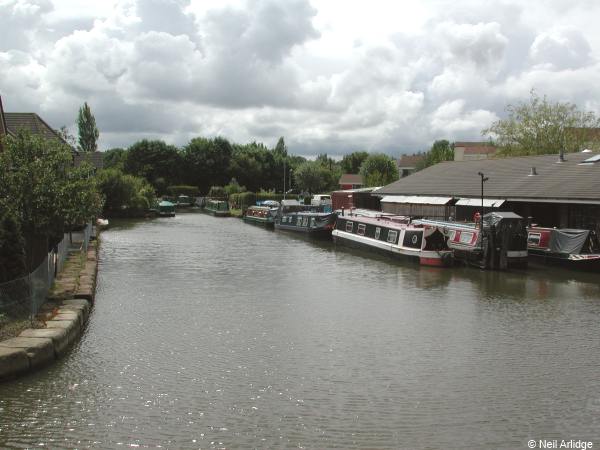 The Norton Arm, now used as moorings. photo: Neil Arlidge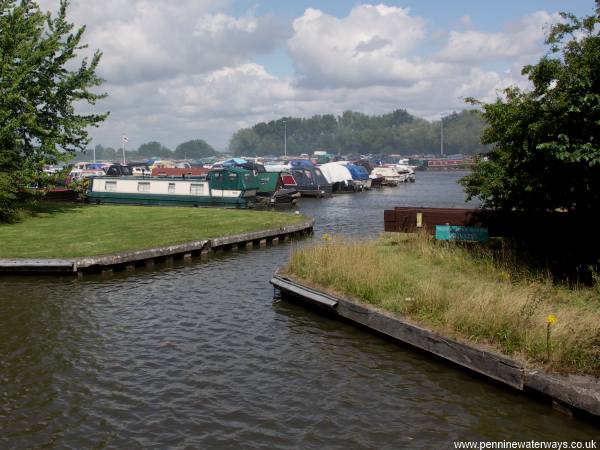 Almost opposite the Norton Arm is the entrance to Preston Brook Marina.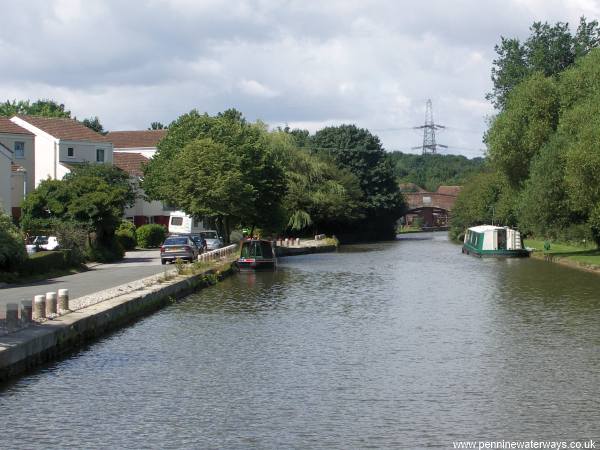 Looking towards Cawley's Bridge with Marina Village on the left.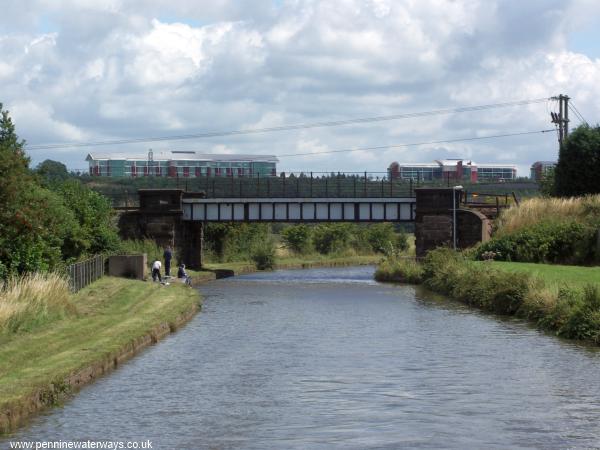 Norton Railway Bridge.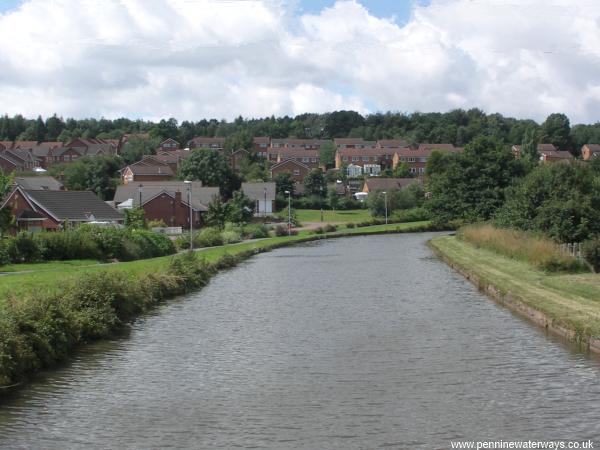 Modern housing at Norton.
Norton Town Bridge. At the time when the bridge was named, Norton was no more than a tiny village on the hillside.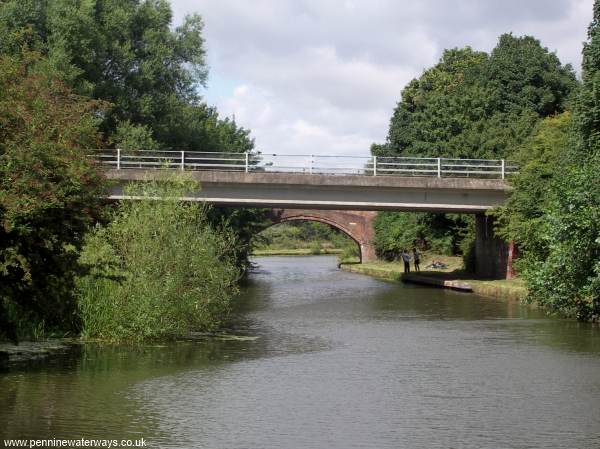 Norton Bridge seen behind New Norton Bridge. The new bridge was built as part of the expansion of the new town but the roadway has never been used.