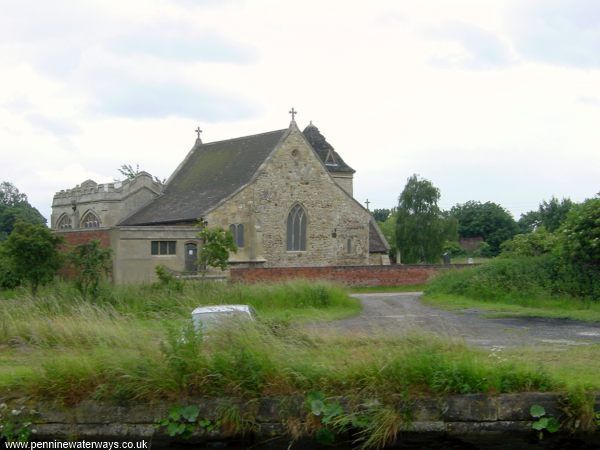 The curious canal-side church of St Oswald at Kirk Sandall. Much of the building is 12th century although there was a church on the site earlier than that. It is dedicated to St Oswald, a king of Northumberland, whom legend tells was buried here.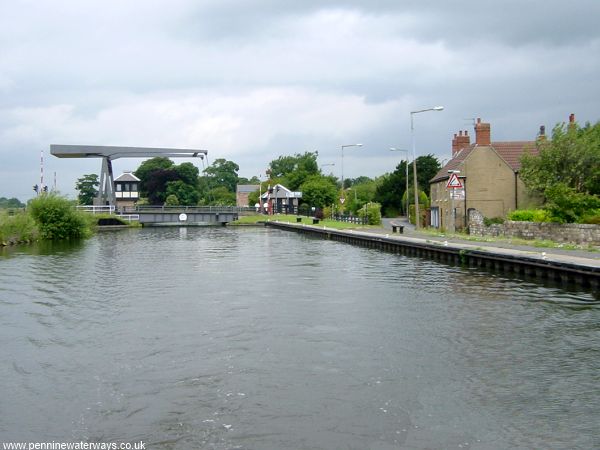 The village of Barnby Dun is to the right of the canal by the lift bridge.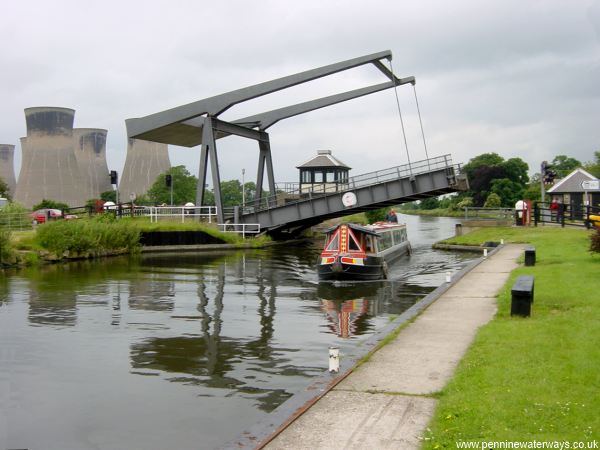 Barnby Dun Lift Bridge, with the former Thorpe Marsh Power Station in the background. To the north of the bridge the 15th century tower of the 14th century church of St Peter and Paul can be seen from the navigation.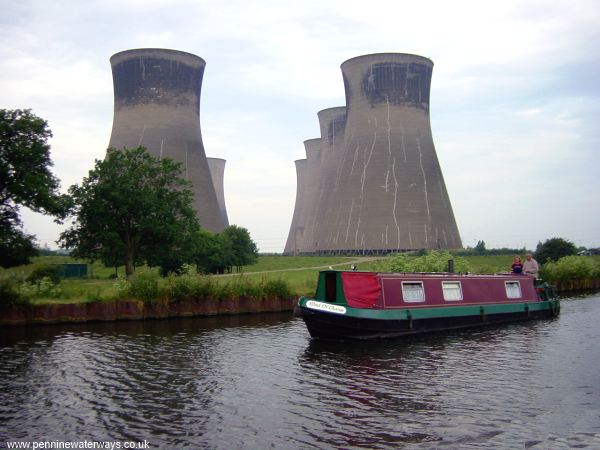 A boat passes Thorpe Marsh Power Station. The cooling towers have been demolished so this scene can never be repeated!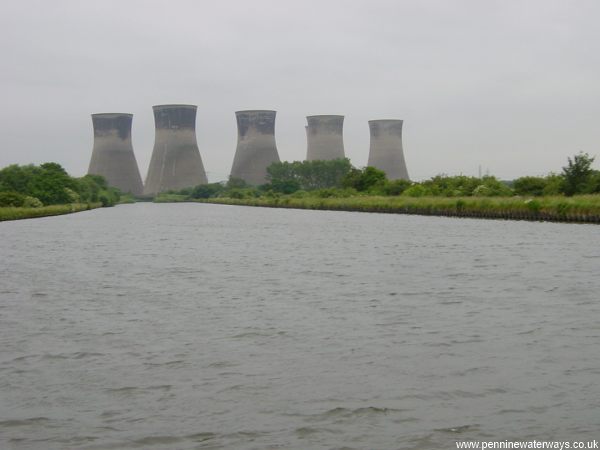 Looking back towards Thorpe Marsh from the junction with the Stainforth and Keadby and New Junction Canals. The cooling towers are no longer there.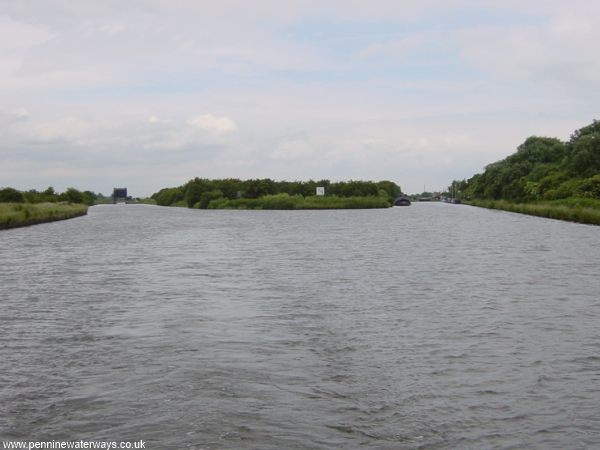 The New Junction Canal forks left here towards the Don Aqueduct in the distance. The original line continues to the right, becoming the Stainforth and Keadby Canal.