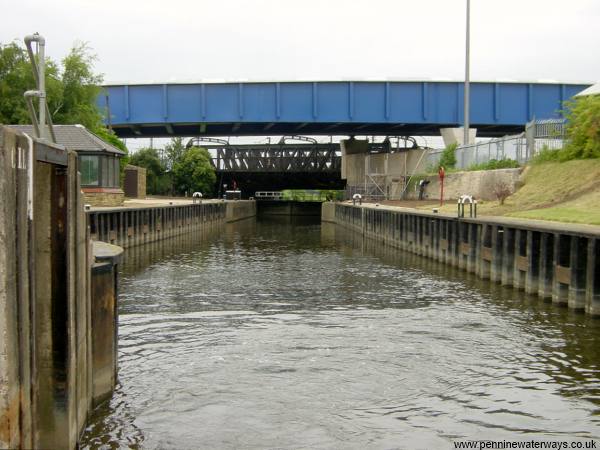 Doncaster Town Lock, crossed by road and rail bridges. This is called Town Lock because at one time there was another lock less than a mile east at Milethorn Bight.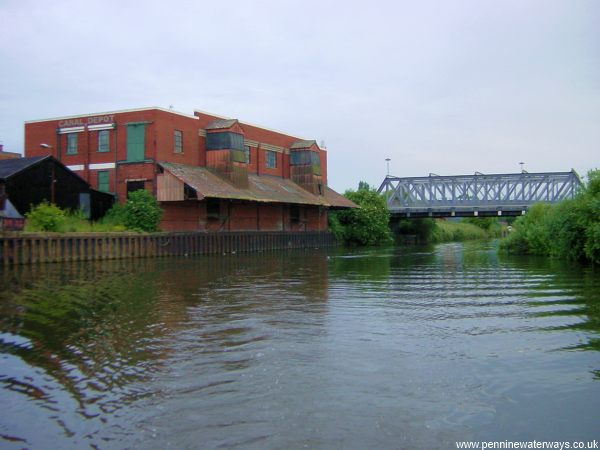 Old canal warehouse, Doncaster.
St George's Minster Church, Doncaster.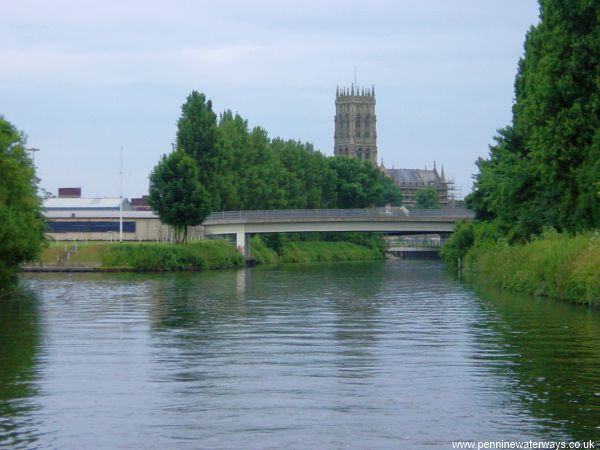 Looking back to Dockin Hill Bridge and Doncaster Minster.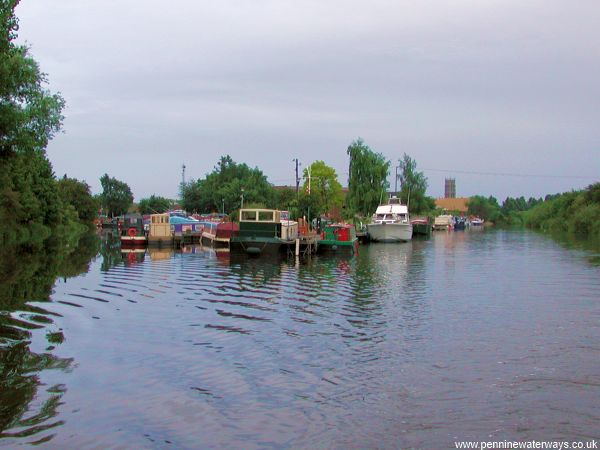 Strawberry Island Boat Club, less than a mile from Doncaster. The moorings were created from an abandoned loop in the river which included the remains of the former Milethorn Lock. (photo: Neil Arlidge)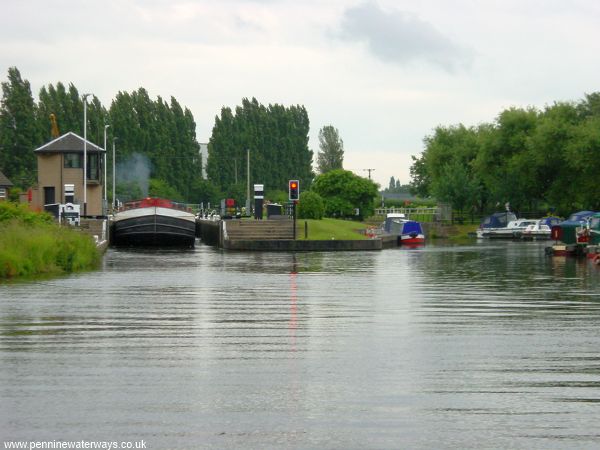 A commercial barge emerges from Long Sandall Lock.