This page features photographs given to the father of Mr J W Harrop by Daniel Adamson, promoter of the Manchester Ship Canal. The photographs appear here by kind permission of Mr Harrop.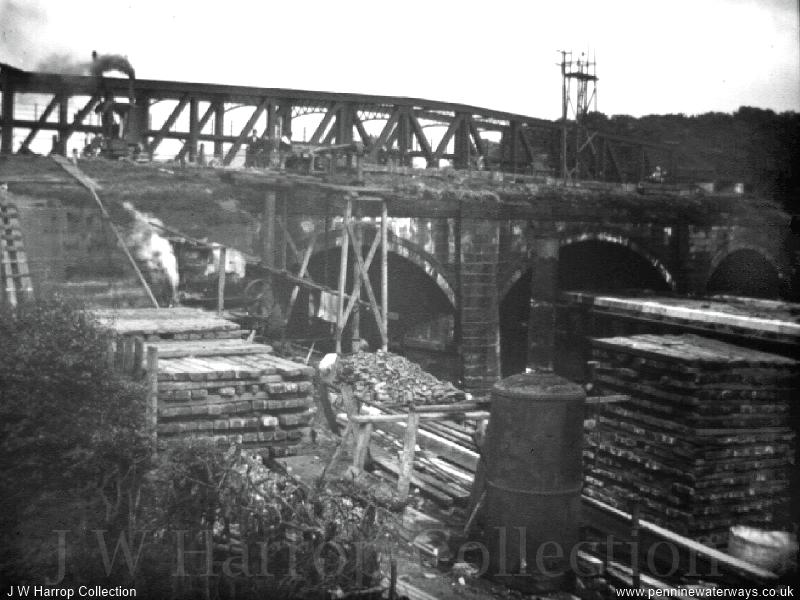 The Barton Swing Aqueduct under construction in the background with Brindley's original 1761 stone aqueduct in front.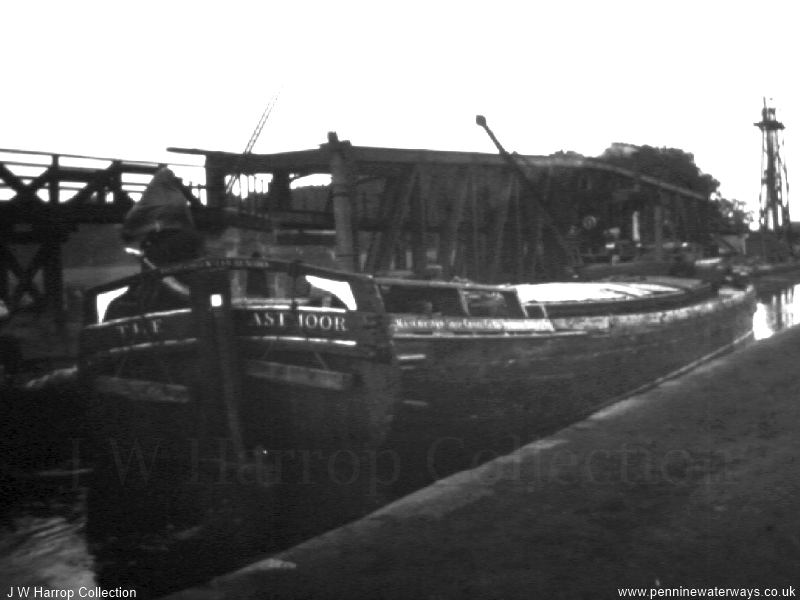 The barge "Astmoor" crosses the original Barton Aqueduct, with the new Swing Aqueduct behind.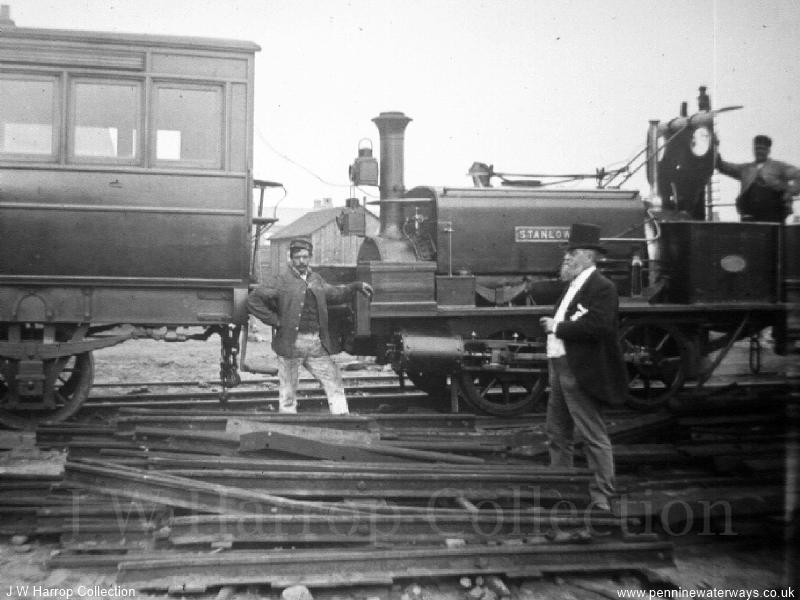 Daniel Adamson inspecting the work on the canal. The MSCC railway locomotive "Stanlow" is coupled with the directors' viewing saloon.
At the time, the construction of the ship canal was the largest engineering work to have been carried out in Britain. The transport of materials required the construction of a railway along the whole length of the canal. The railway had 180 steam locomotives and 6000 waggons.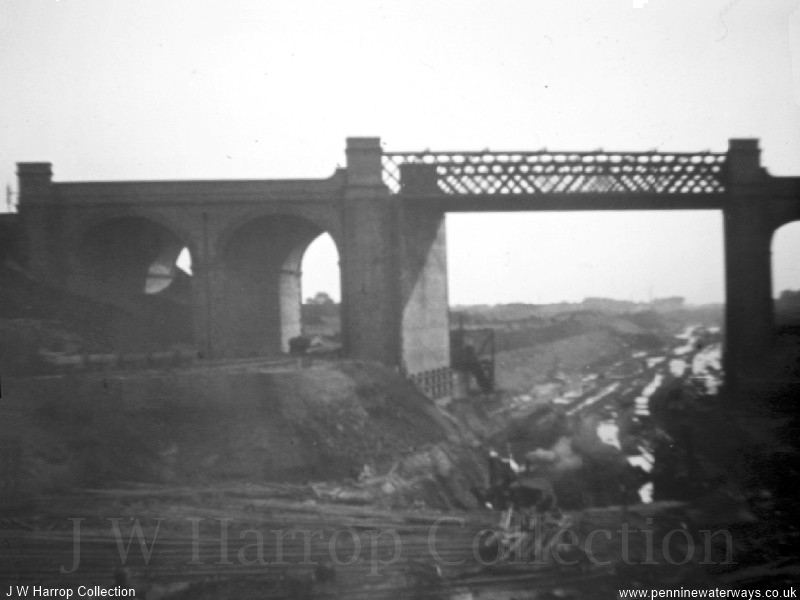 The Manchester Ship Canal in 1893, before being watered. The location is the Cadishead railway viaduct between Partington and Cadishead.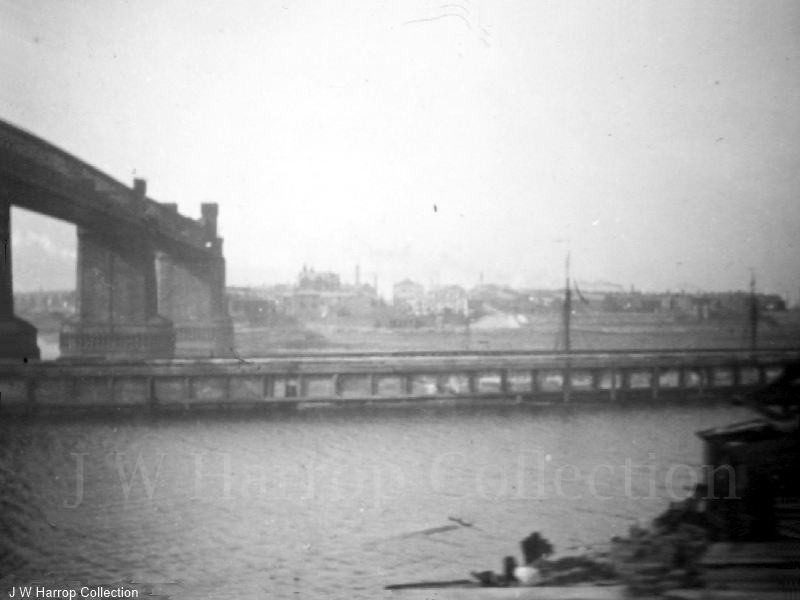 The ship canal and railway viaduct between Runcorn and Widnes. Looking towards Widnes before the construction of the Transporter Bridge, which was constructed (right of centre) in 1905. The present Runcorn - Widnes road bridge was constructed (left of centre) in 1961.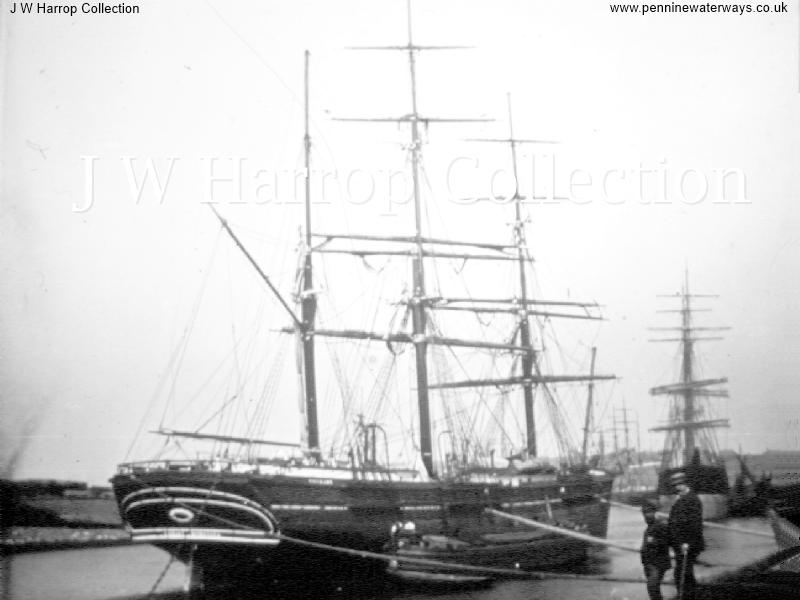 Sailing ships on the Manchester Ship Canal.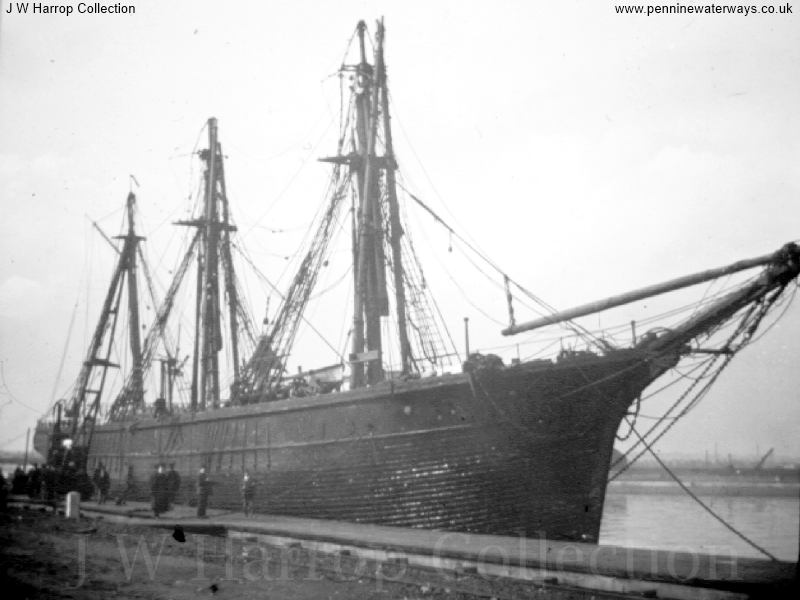 Sailing ship with masts lowered.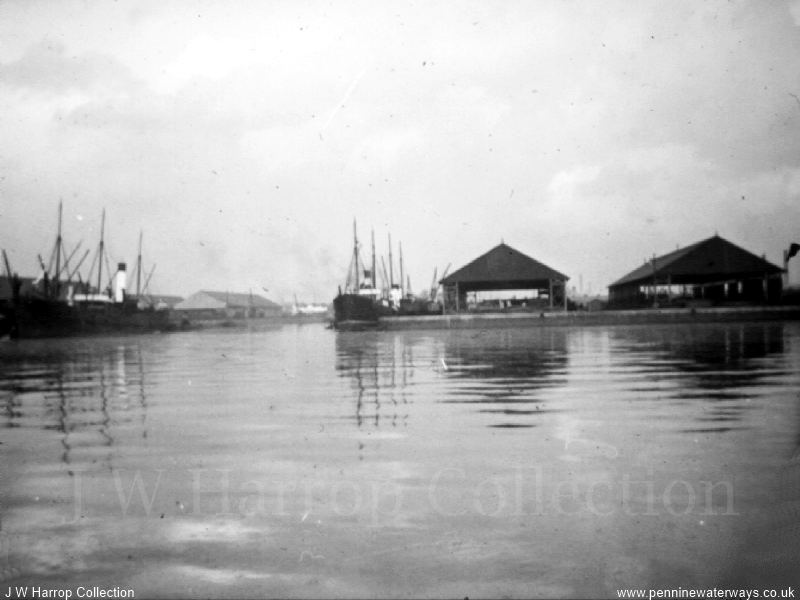 Docks on the Manchester Ship Canal shortly after opening. On the left is the No. 8 Dock, Salford (now Ontario Basin).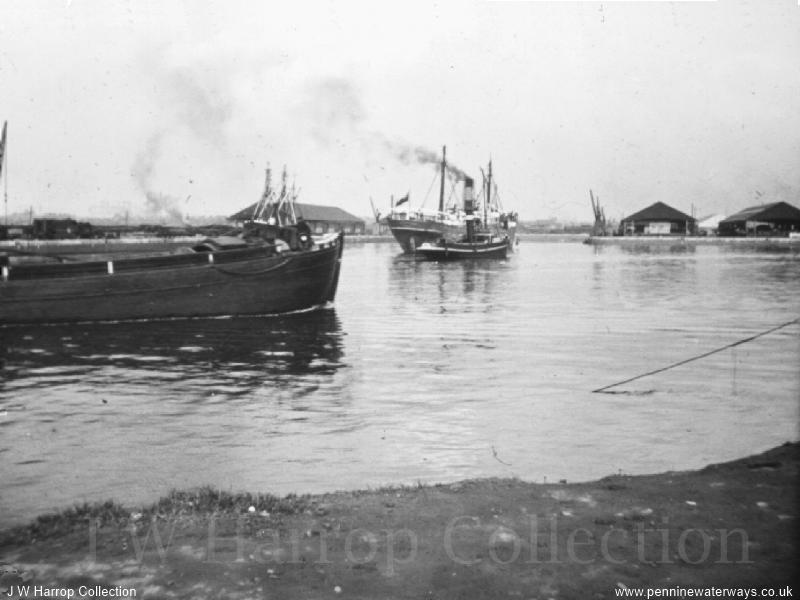 Cargo ship being moved by a tug at the same location as the previous photograph, seen from the site of the future Trafford Wharf.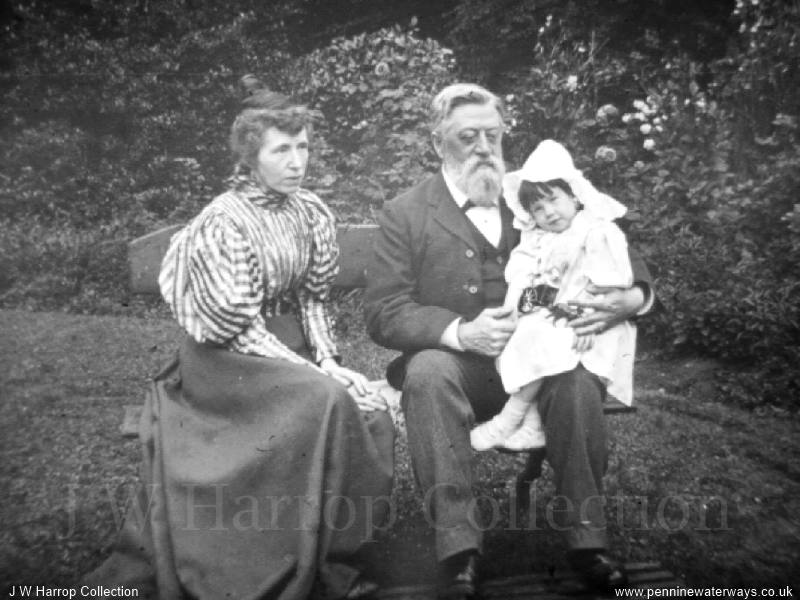 Daniel Adamson with family members. The photograph may have been taken at his home in Didsbury.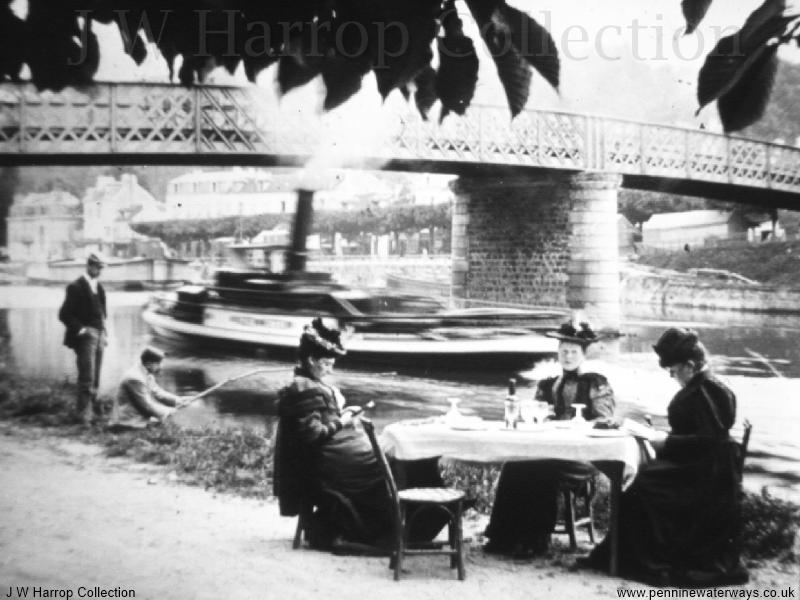 This photograph is a bit of a mystery. It shows what seems to be the MSSC Witton, a Ship Canal tug, passing along a river at an unidentified location. A big barge is moored beyond the bridge. It has been suggested that this could be Chester or possibly somewhere in France. Does anyone have any other suggestions?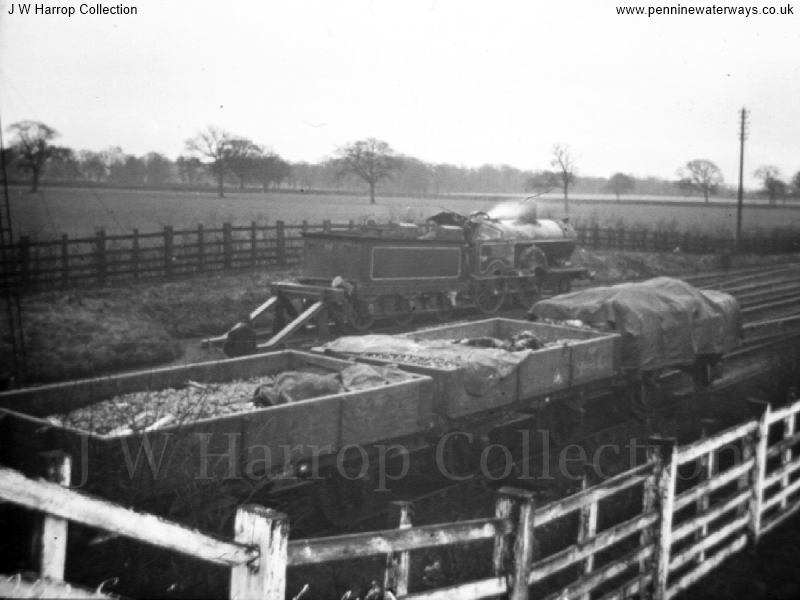 Believed to be a scene following a railway accident at Chelford, Cheshire, in December 1894. The locomotive, which appears to have damage to it's roof, is thought to be LNWR
Waterloo
class 2-4-0 No.418 "Zygia". which was running in tandem with
Experiment
class 2-4-0 No.520 "Express" hauling a Manchester to Euston express. A strong wind blew a high-sided goods wagon into motion, which collided violently with other wagons being shunted. The wagons hit the buffers and were de-railed, with one overturning into the path of the express train. 13 people were killed and 48 injured in the accident. The locomotive "Zygia" was repaired and continued in service for another 14 years.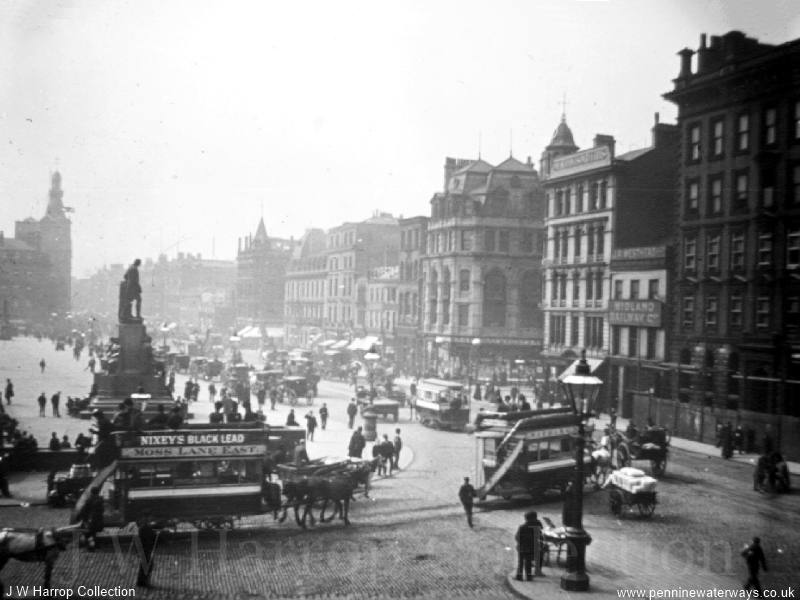 A busy scene at Piccadilly, Manchester.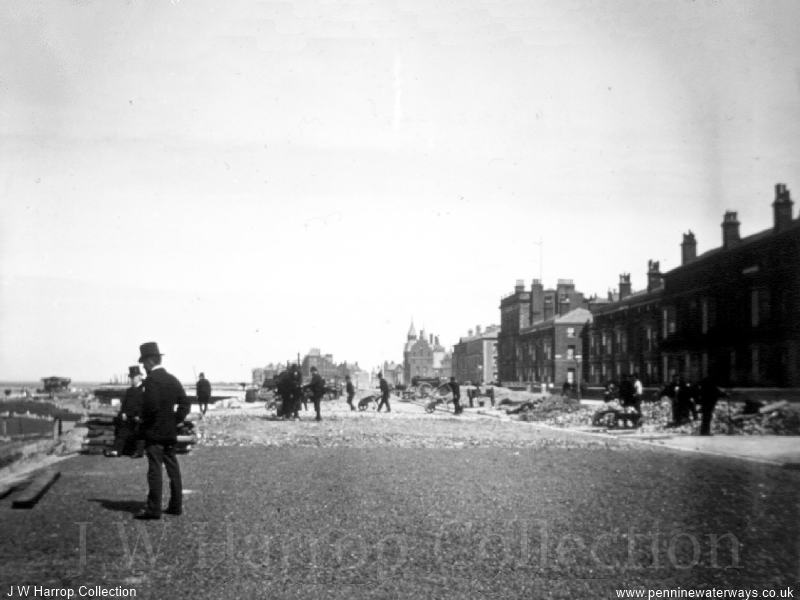 Construction of a sea-side promenade. The Blackpool tramway, perhaps? It is not certain what Mr Adamson's connection was with this scene.