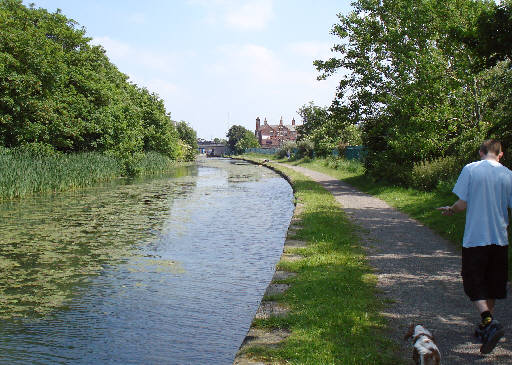 Approaching Litherland Bridges. The Red Lion pub stands out as a landmark here.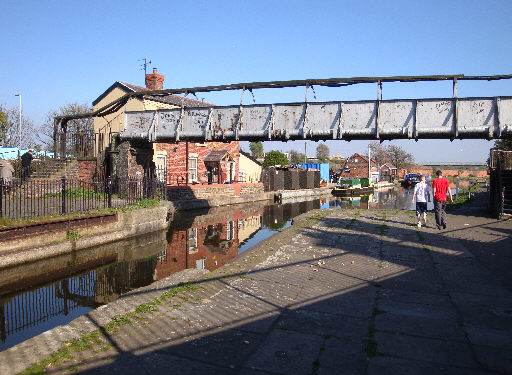 At Litherland, the road originally crossed the canal by means of a swing bridge. This was later replaced with a lift bridge with a deck that remained horizontal as it was lifted by cables. The road now crosses on a modern higher level bridge. A pedestrian bridge that was alongside the lift bridge remains in place.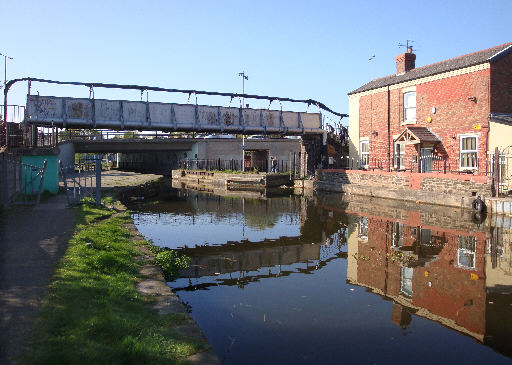 Looking back to the pedestrian bridge, the modern road bridge and the site of the lift bridge at Litherland, with the former bridge keeper's house on the right.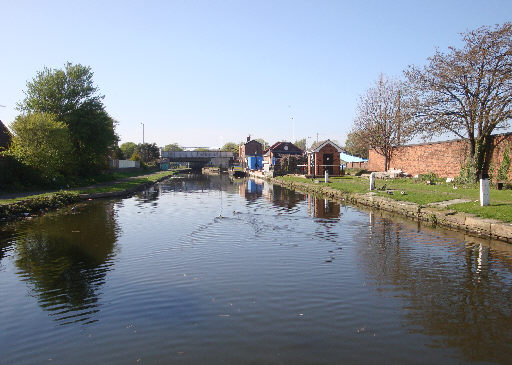 Just south of Litherland Bridges are BW services for boaters on the offside.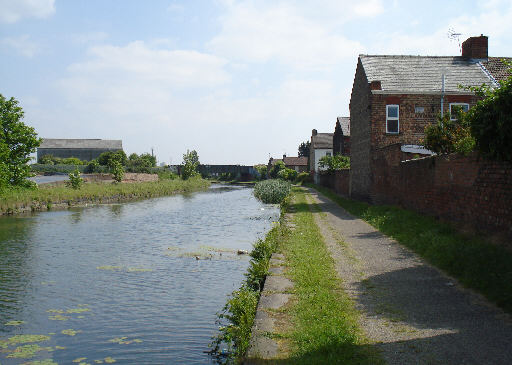 On the Seaforth side of the canal, streets of terraced houses sit alongside the towpath. A supermarket is to be built on the off side.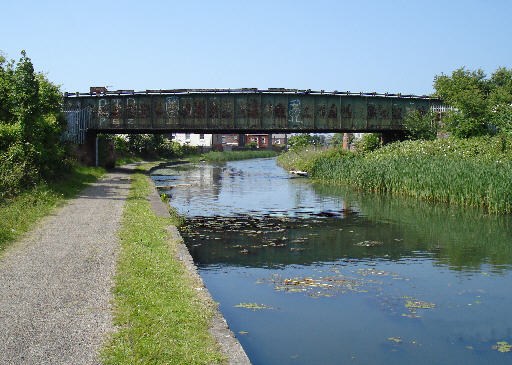 Railway bridge across the canal south of Litherland.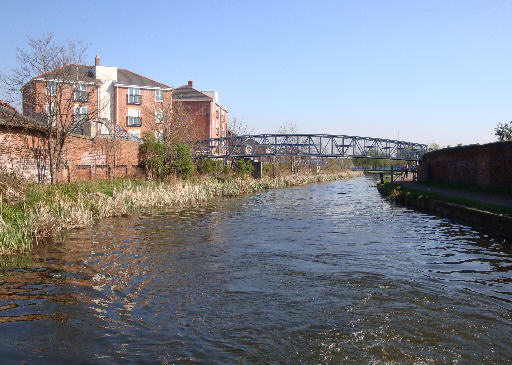 Along the off side of the canal former industrial sites are being developed with housing, such as these new apartments overlooking Pennington Road footbridge, Seaforth.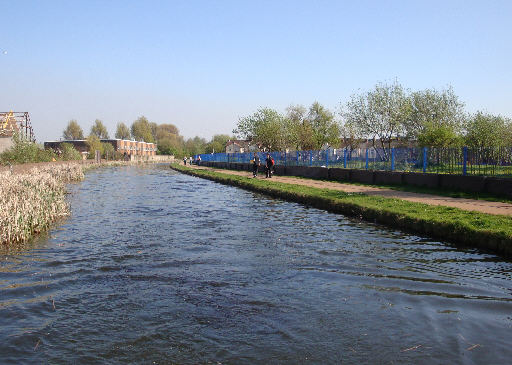 After Pennington Road footbridge in Seaforth, a park runs alongside the towpath.