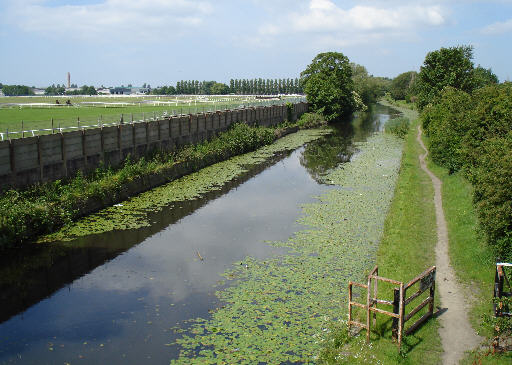 Looking from Blue Anchor Bridge, Aintree, with the race course on the left.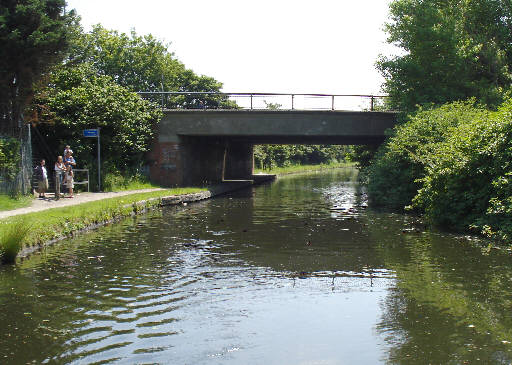 Old Roan Bridge, where the A59 crosses back over the canal.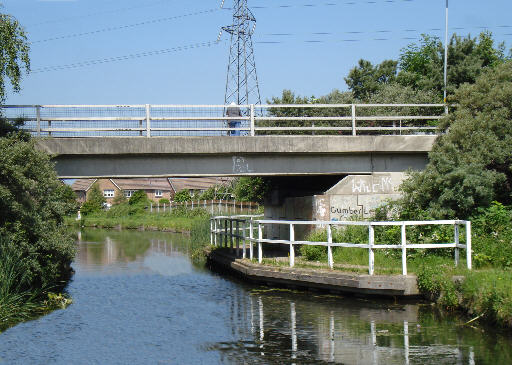 Copy Bridge, crossed by Brown's Lane, as the canal passes into the Netherton area.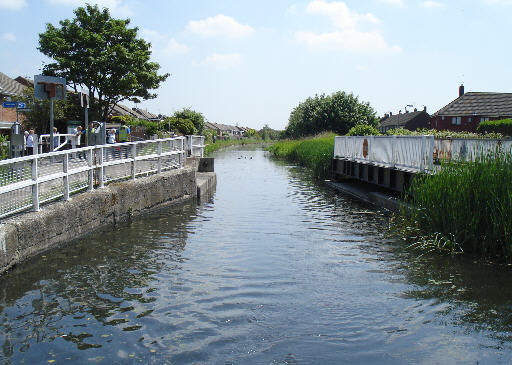 Netherton Swing Bridge, crossed by St Oswald's Lane, a busy local road. This bridge is operated by BW staff who come out to meet boats booked to travel through this section.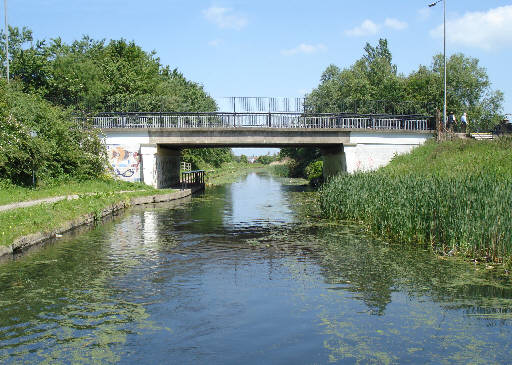 Fleetwood's Bridge, where the canal is crossed by Fleetwood's Lane, the main bus route through the area.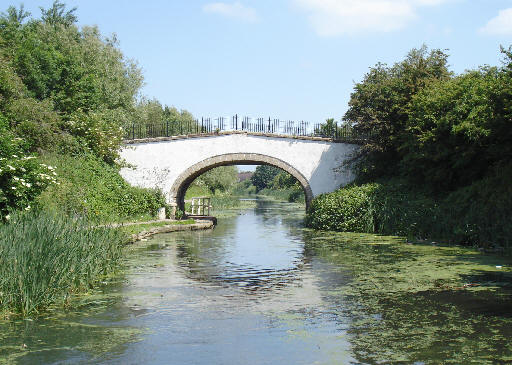 Swift's Bridge, Netherton.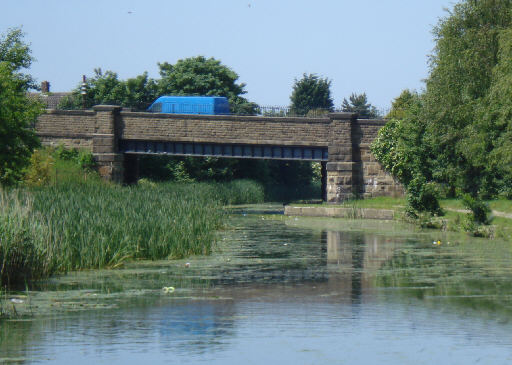 Gorsey Lane Bridge, Ford (also known as Cookson's Bridge). Another main bus route crosses here.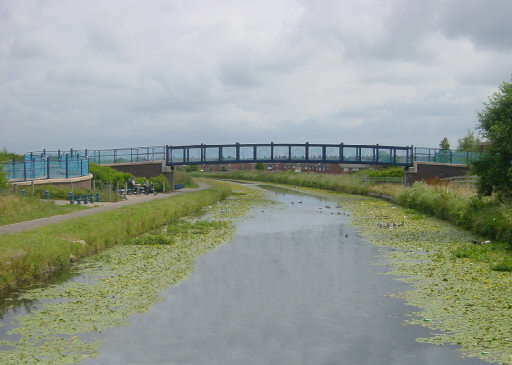 A modern footbridge links the Ford area with Rimrose Valley Country Park.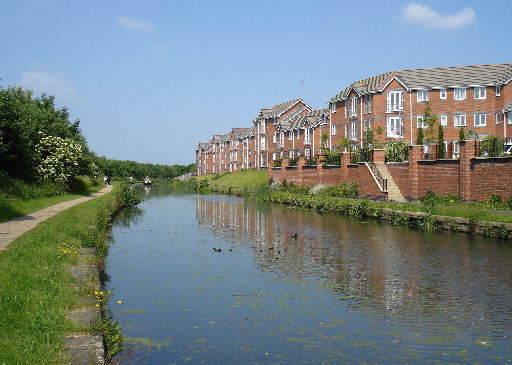 Modern canalside flats at Litherland.
Litherland, looking towards tower blocks at Seaforth.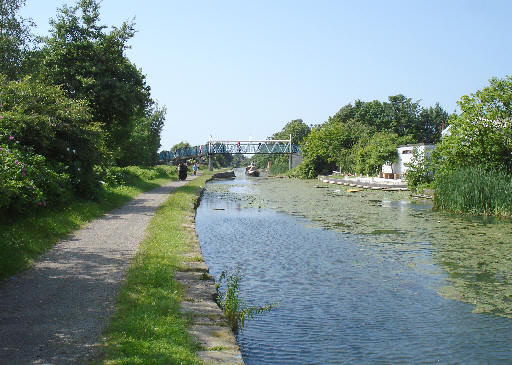 Footbridge at Litherland.