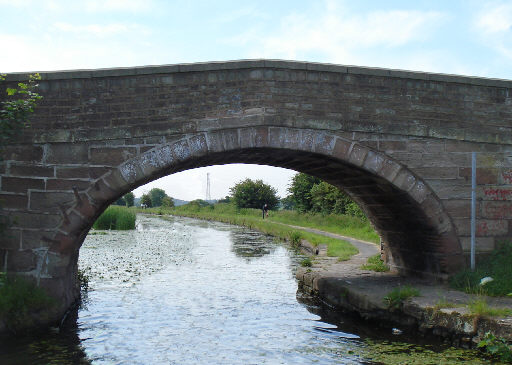 Looking through Melling Stone Bridge, where the setting of the canal is rural again for a mile or so.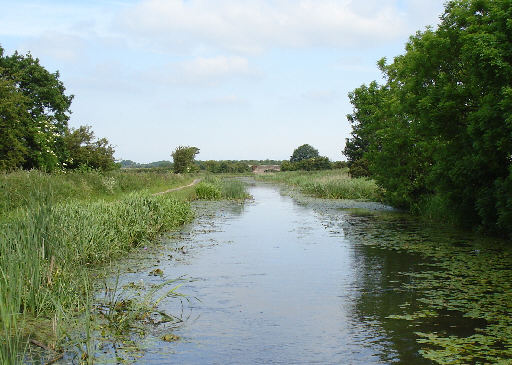 Looking back towards Melling Stone Bridge.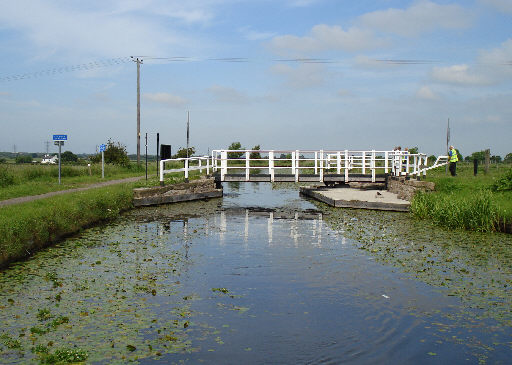 Holmes Swing Bridge, near Melling.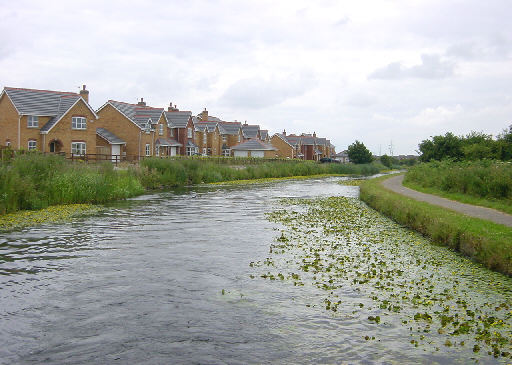 Modern canalside housing at Waddicar.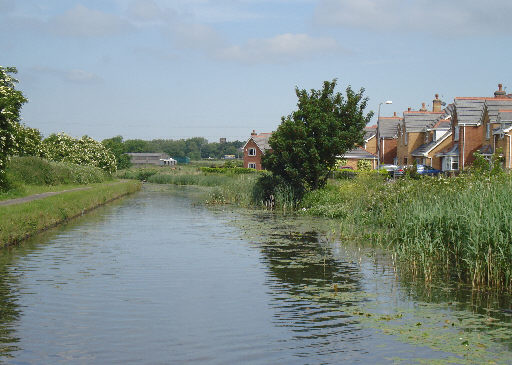 Looking back at Waddicar, the tower of St Thomas's Church in Melling can be seen. Near the church is a tithe barn, built in the 18th century and now used as a community centre.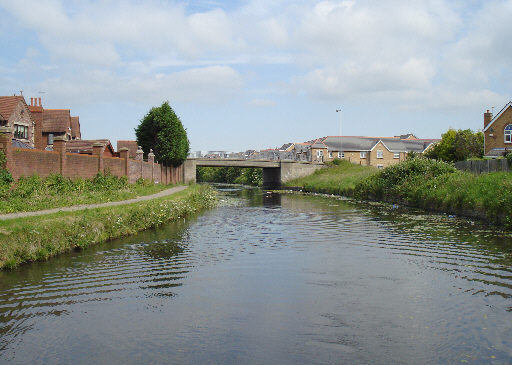 Ledson's Bridge, Waddicar. The name Waddicar is thought to have originated from 'Waddy Acre', referring to the marshy reed beds alongside the River Alt.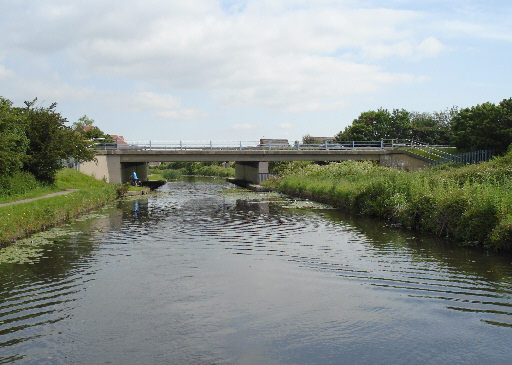 The M57 motorway crosses the canal at Waddicar.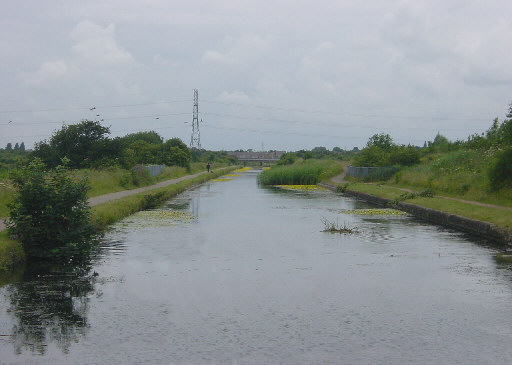 There is a half mile straight section as the canal runs on an embankment across the shallow valley of the River Alt and over the Alt Aqueduct.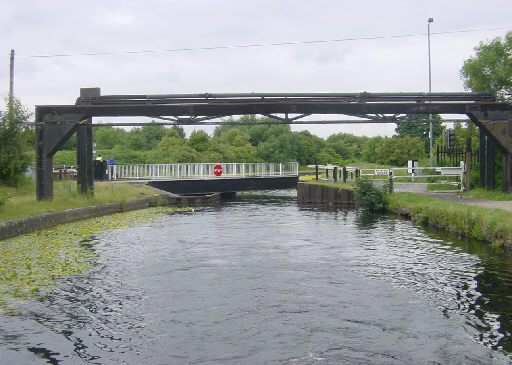 Approaching Hancocks Swing Bridge, crossed by the busy Wango Lane. This bridge is operated by BW staff for boats booked to travel through to Liverpool. Phone 01942 405700 to book or enquire. Boaters booked to go to Liverpool need to wait here for BW staff to arrive at a specified time. If you arrive here by boat with no intention of going further, be warned that the winding hole is on the far side of the bridge and it is one and a half miles back to the previous turning point!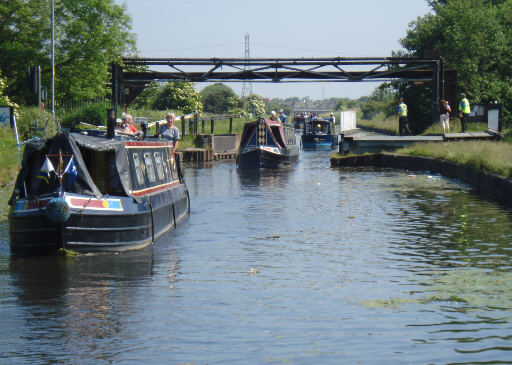 A convoy of boats passes through Hancocks Swing Bridge, Wango Lane.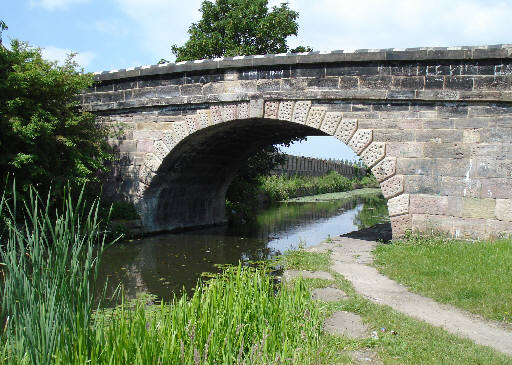 Blue Anchor Bridge at Aintree, crossed by the famous Melling Road. The race course is behind the high fence on the left, but a good view can be obtained from the bridge.