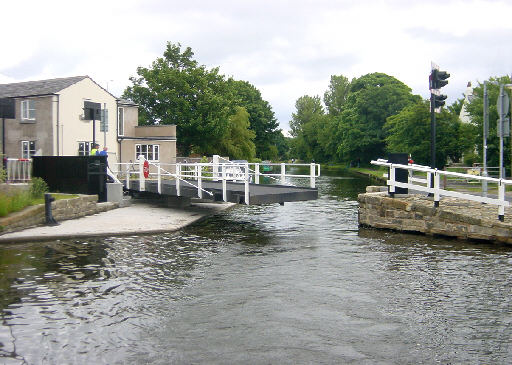 Bells Swing Bridge, Maghull (also known as Sumner's Turn Bridge).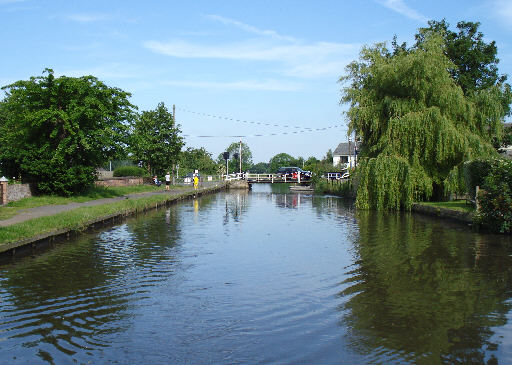 Looking back to Bells Swing Bridge, Maghull.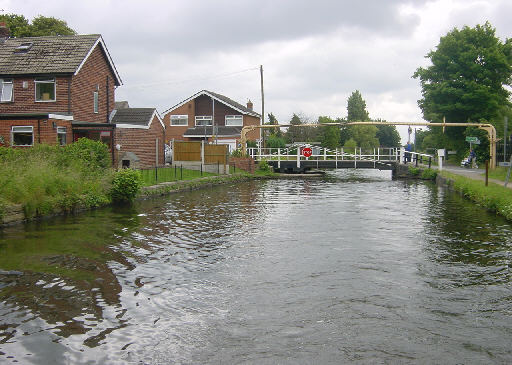 The swing bridges come thick and fast, now, and in less than half a mile Methodist Swing Bridge, Maghull, is reached.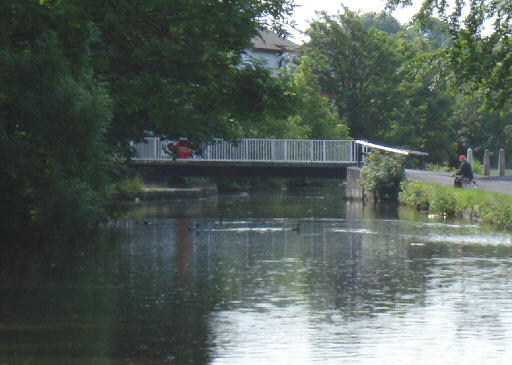 Approaching Shaw's Swing Bridge, Maghull.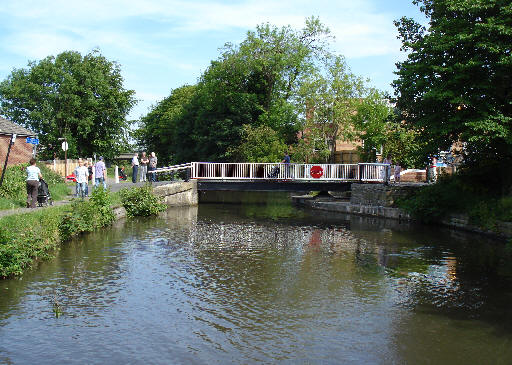 Looking back to Shaw's Swing Bridge. Maghull's Central Square shopping area is about 250 yards walk from this bridge.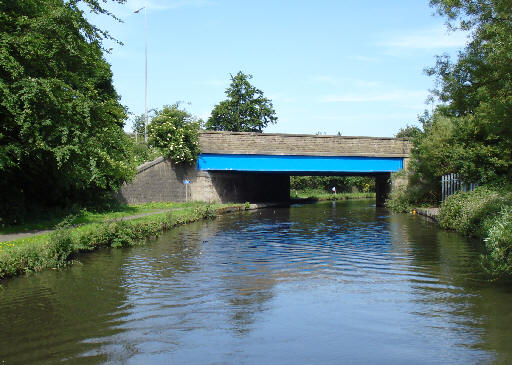 Northway Bridge carries the main A59 road between Liverpool and Preston.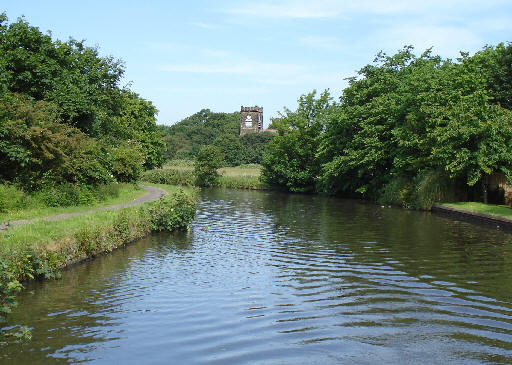 The tower of Maghull Church is visible to the north as the canal rounds a bend. The tower belongs to the church of St Andrew, built in 1880. However, hidden away in the church grounds are the remains of a 13th century chapel - a reminder of when Maghull was just a small village. This had been a chapel of ease when Maghull was part of the parish of Halsall. What is left now is the chancel and side chapel, the nave being replaced with a larger brick nave, which was demolished when the 1880 church was built. [
More information on this external site
.]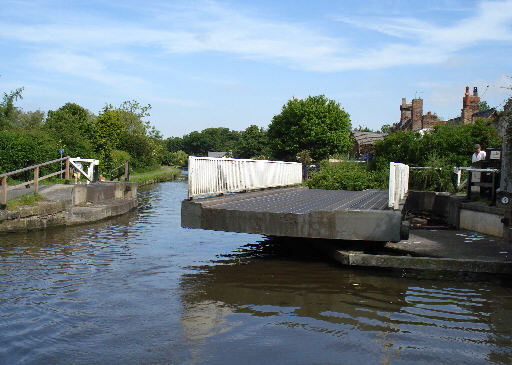 Maghull Hall Swing Bridge, crossed by Hall Lane.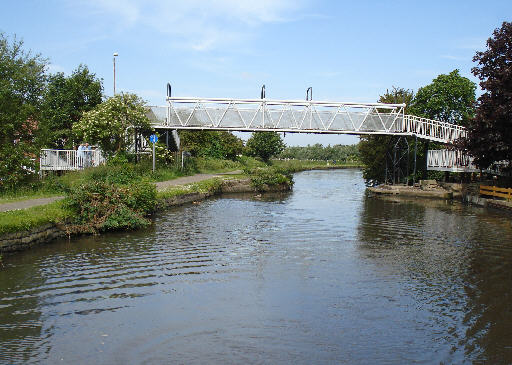 Draper's Bridge, where a swing bridge has been replaced by a footbridge.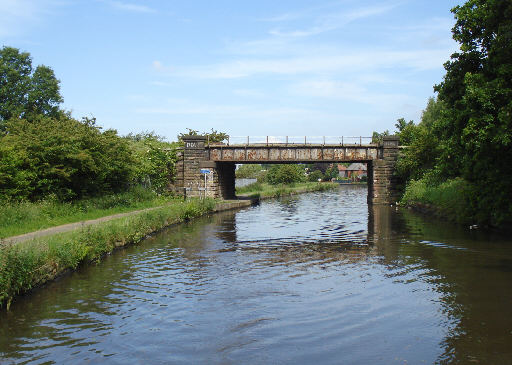 The Liverpool to Preston railway line crosses the canal on this bridge which, at the time the photo was taken, was in need of painting.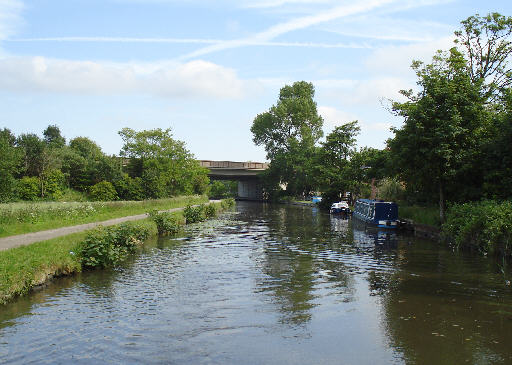 The next bridge carries the M58 motorway.