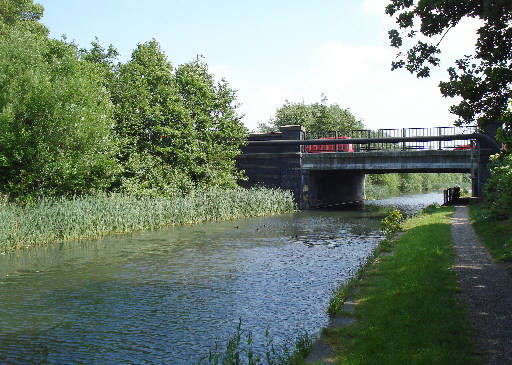 Linacre Lane Bridge (2E).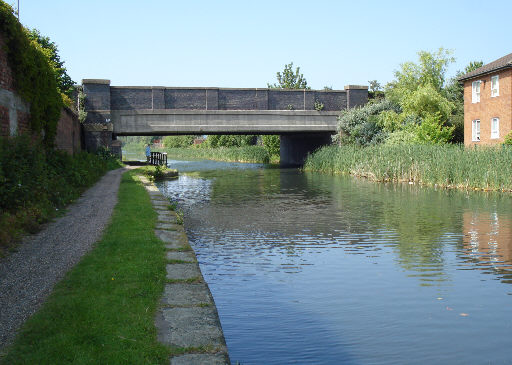 Marsh Lane Bridge (2C).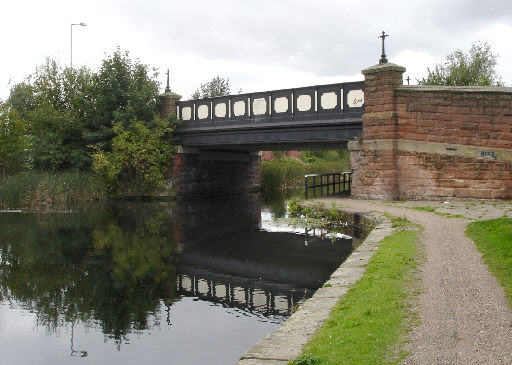 Litherland Road Bridge, Bootle (2B).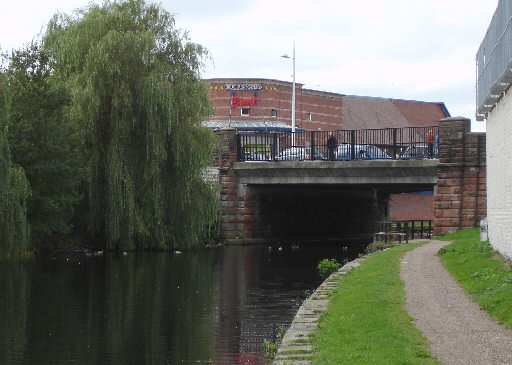 Rounding the curve, we come to Stanley Road Bridge (2A), where the canal passes the Strand shopping centre, Bootle.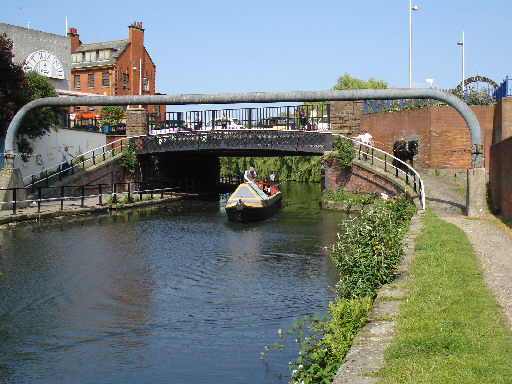 On the other side of Stanley Road Bridge is a changeline bridge for the towpath, designed for horses to cross to the opposite bank without the need to unhitch the towline, as seen demonstrated in this photo.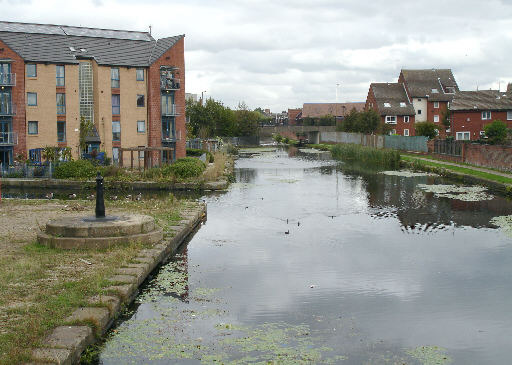 The towpath has changed sides to bypass Carolina Street Basin, which is off the west side. The basin itself remains in water, with the base of an old crane on the wharf-side. The site of the adjacent warehouse is now occupied by apartments.
At Carolina Street Changeline Bridge, the towpath switches back to the west side, having passed the old basin. Again there is a handy boathorse available to demonstrate how the bridge worked!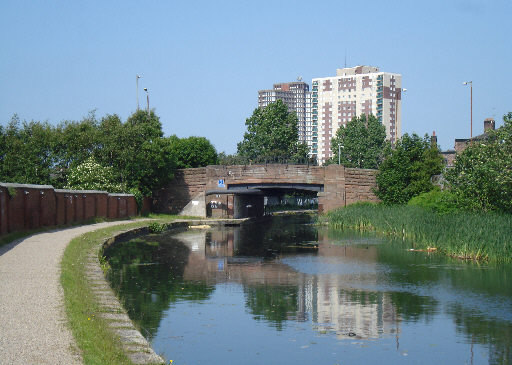 Coffee House Bridge, Bootle. This bridge is numbered 0 (zero). The remaining bridges have letters rather than numbers.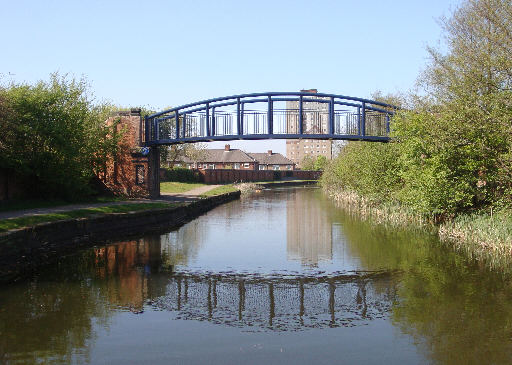 Everton View Footbridge, Bootle (N) has recently been replaced with this gracefully curved steel structure. A railway tunnel passes under the canal at this point, emerging just behind the footbridge. The line is used by freight trains to and from the northern docks and Seaforth Container Terminal.