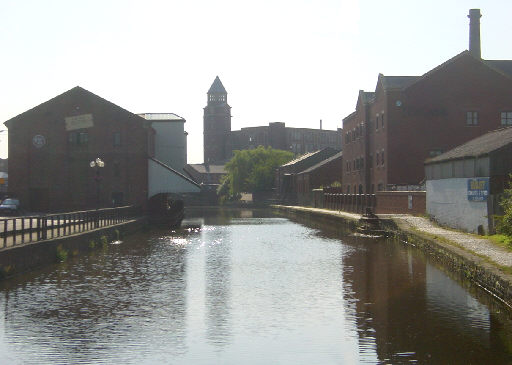 Looking back eastwards to Wigan Pier from Seven Stars Bridge.
Going westwards from Wigan, the canal descends through Pagefield and Ell Meadow Locks, situated alongside areas of industrial units.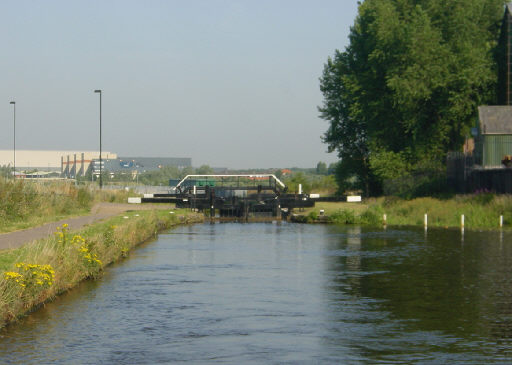 Pagefield Lock stands close to Wigan's JJB stadium at Robin Park. This was an additional lock built after mining subsidence had caused major problems with the levels of the canal.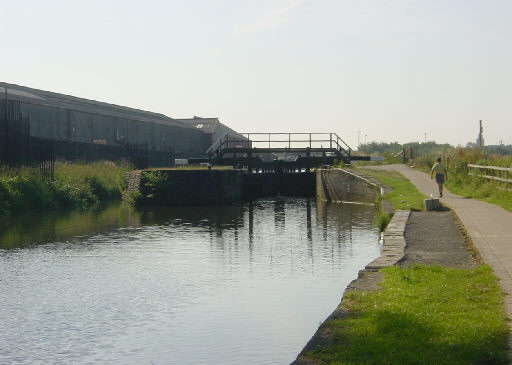 Pagefield Lock.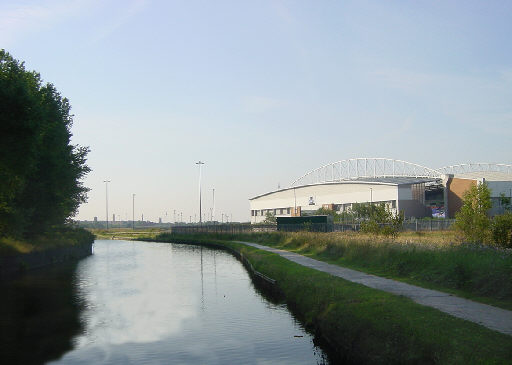 The canal passes close to the JJB Stadium at Robin Park, home of Wigan Athletic Football Club and Wigan Warriors Rugby League club.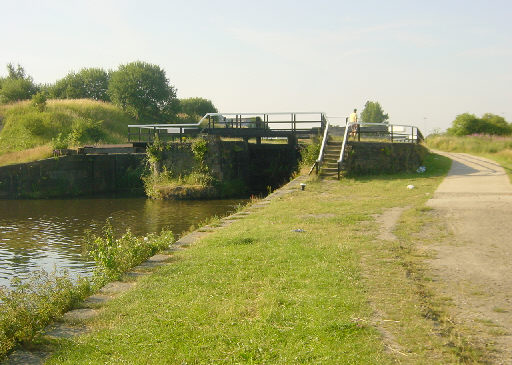 Ell Meadow Lock, which was originally called "Hell Meadow Lock". The present lock chamber is a duplicate of the original chamber on the left. The original is now partly infilled but its different level is evidence of the subsidence in the area.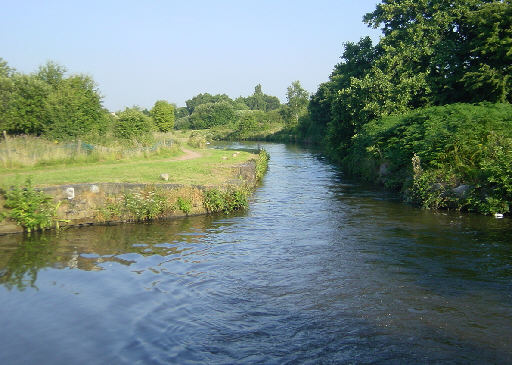 The remains of Crooke Lock (originally Crook Lock) which sounds like a car accessory. This lock was abandoned when the canal levels were altered after subsidence centred around Ell Meadow Lock.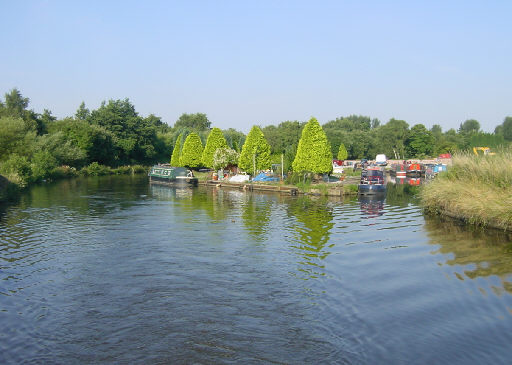 Two miles out of Wigan, Crooke Marina is seen on the right. The marina entrance was originally the start of the Tunnel Canal which ran half a mile towards Taylor Pit before entering a tunnel large enough for a narrow boat to be legged. This enabled boats to go right into the mine to intercept the coal seam. Records show that it was last navigated in 1896.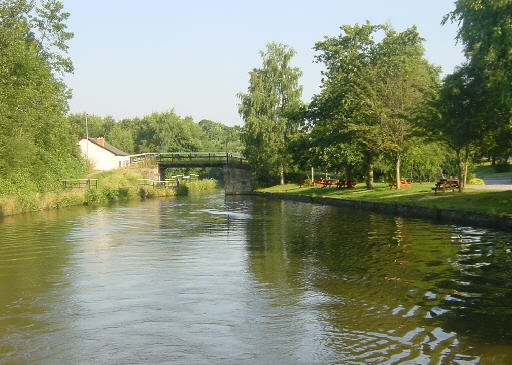 Crooke Bridge.
Gathurst Bridge.