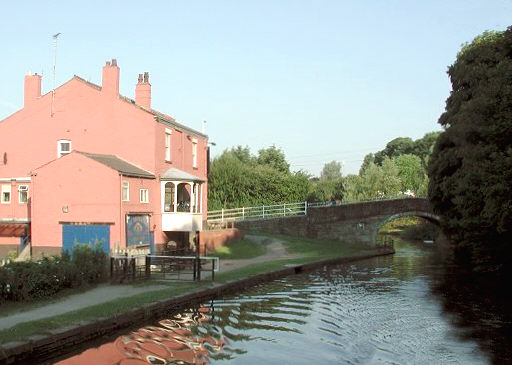 Gathurst Bridge and the former Navigation Inn.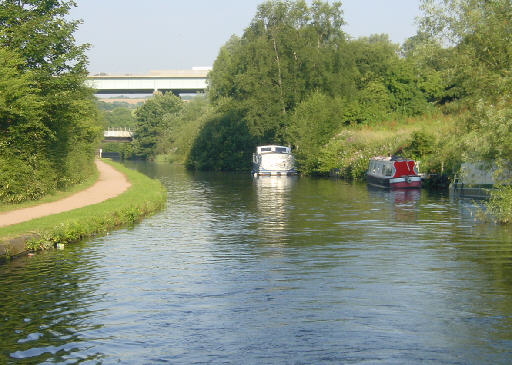 At Gathurst, the M6 viaduct over the Douglas Valley comes into view, high above the railway bridge.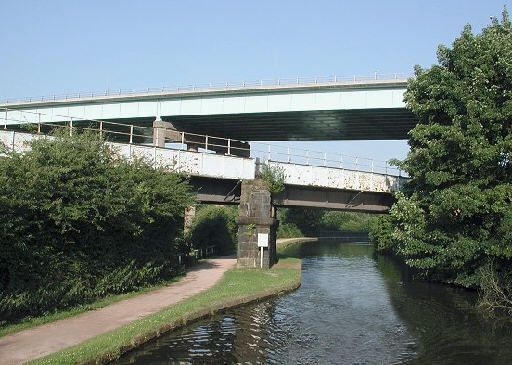 The M6 viaduct over the Douglas Valley, with the Wigan to Southport railway crossing the canal in the foreground.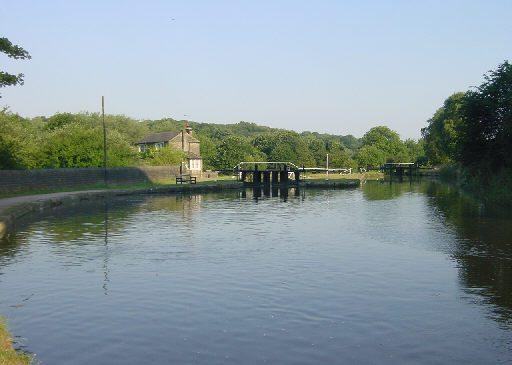 The view towards Dean Locks from beneath the M6 viaduct. Originally there was a dry dock on the right but this was later replaced by a duplicate lock, although this is not currently in use.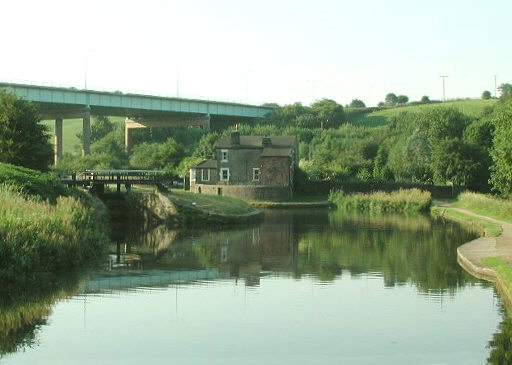 Looking back towards Dean Locks at Gathurst. The disused lock is on the left while the active lock is out of sight around the corner, next to the cottage. There was originally a lock straight ahead leading into the River Douglas. For a while this was the limit of the canal and boats continued to Wigan along the older Douglas Navigation. When the canal was extended to Wigan, the lock to the river was used for regulating water flow into the canal.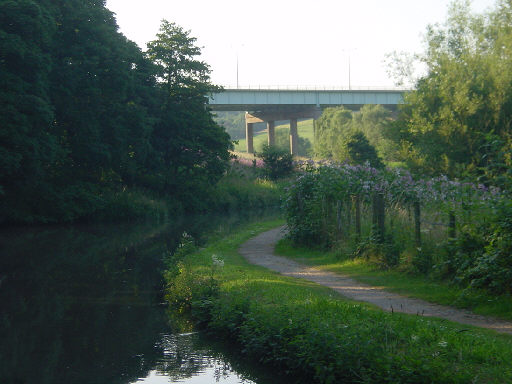 Looking back to the M6 viaduct from the wooded Douglas Valley.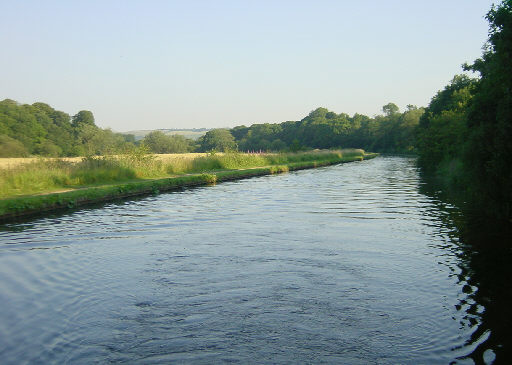 The Douglas Valley widens out below Dean Locks, with the river's flood plain on the left. Fisher's Swing Bridge, which is left open, is just around the curve.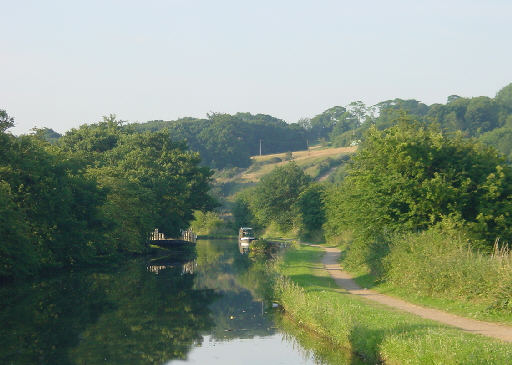 Rannicar's Swing Bridge, which is usually left open.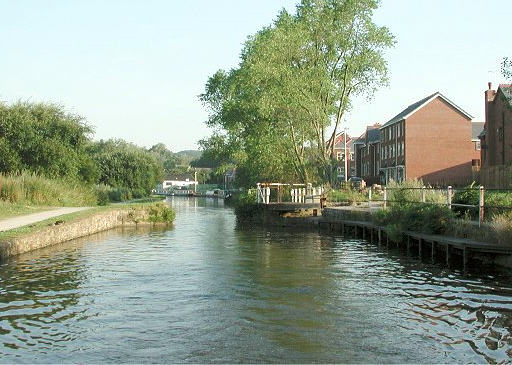 Finch Mill swing bridge on the edge of the village of Appley Bridge.