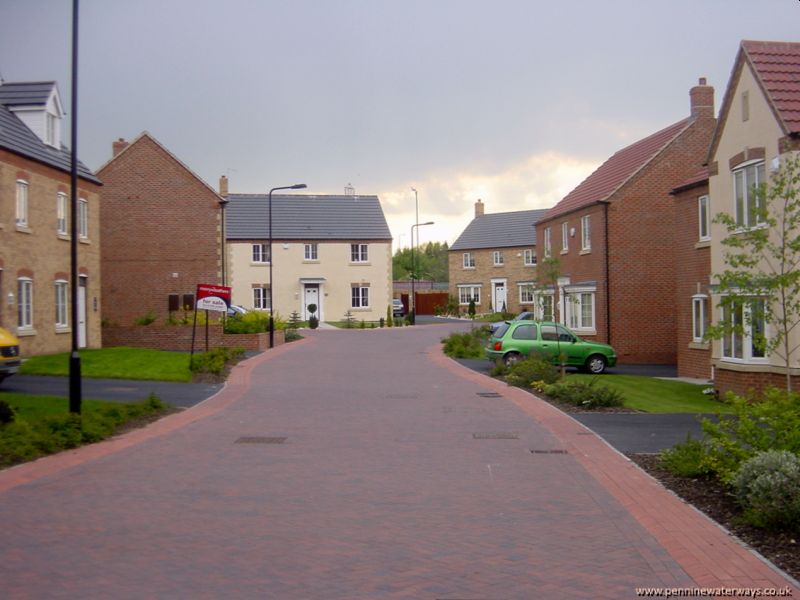 A new housing development covers the route of the canal west of Knoll Beck Bridge. Lock 8, Quarry Lock, was situated approximately where the green car is.
Beyond the houses, the line of the canal is blocked by the new Dearne Valley Parkway, built alongside the route of the South Yorkshire Railway line to Elsecar New Colliery. The railway crossed the canal at towpath level by means of an unusual lift bridge.
Click here
to see photos of this bridge.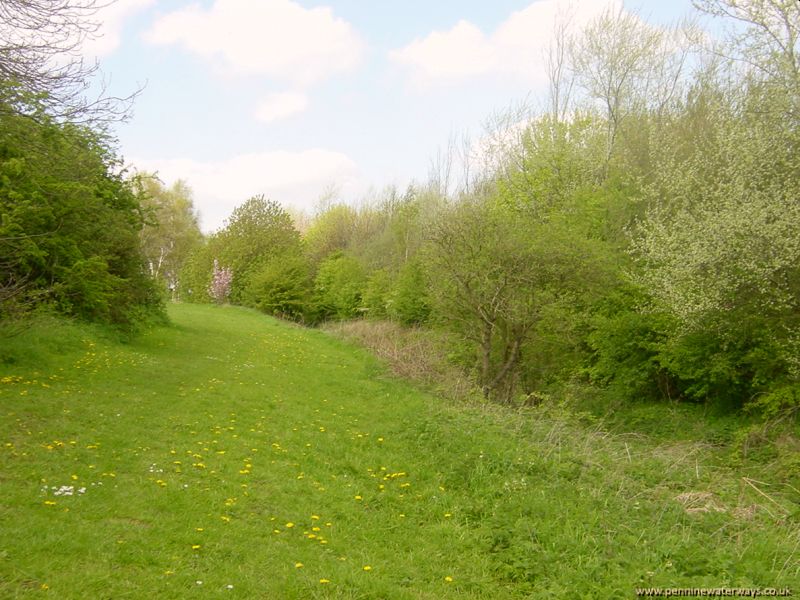 The site of Lock 10, between Brampton and Wombwell. Above this lock was Wombwell Junction, which gave its name to the Junction Inn. The Elsecar Branch joined the main line of the canal from the left.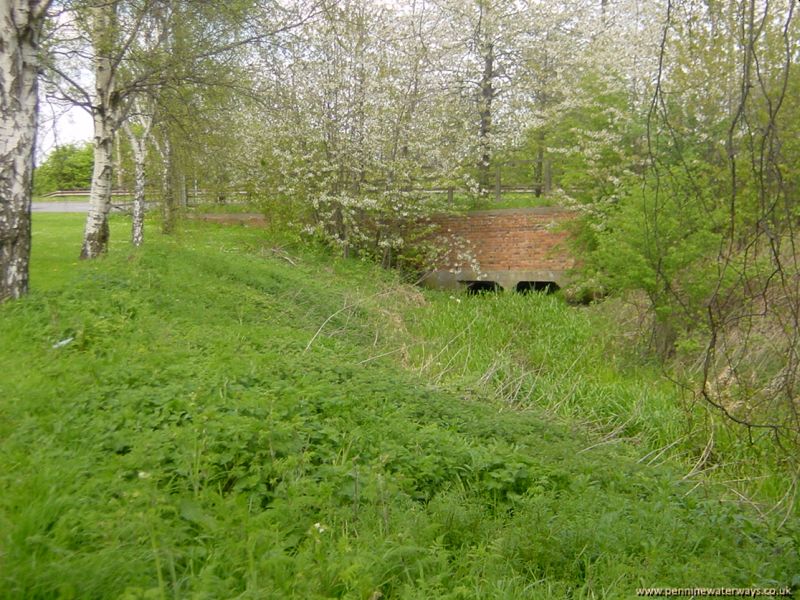 Just west of Lock 10 and Wombwell Junction is the site of Junction Bridge, now lowered, which carried Wath Road back over the canal.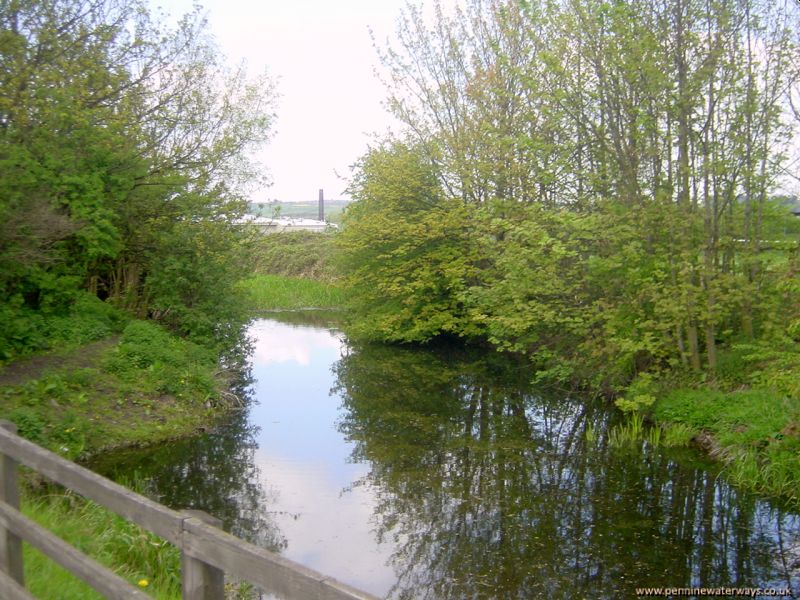 West of Junction Bridge, the canal is in water again, although the towpath is inaccessible.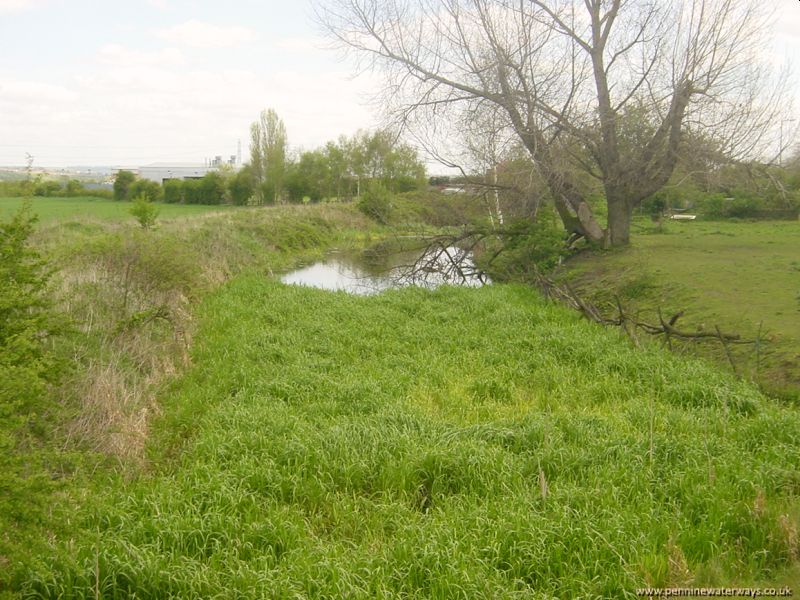 Looking back from the new A633 Wombwell Bypass, which blocks the canal route.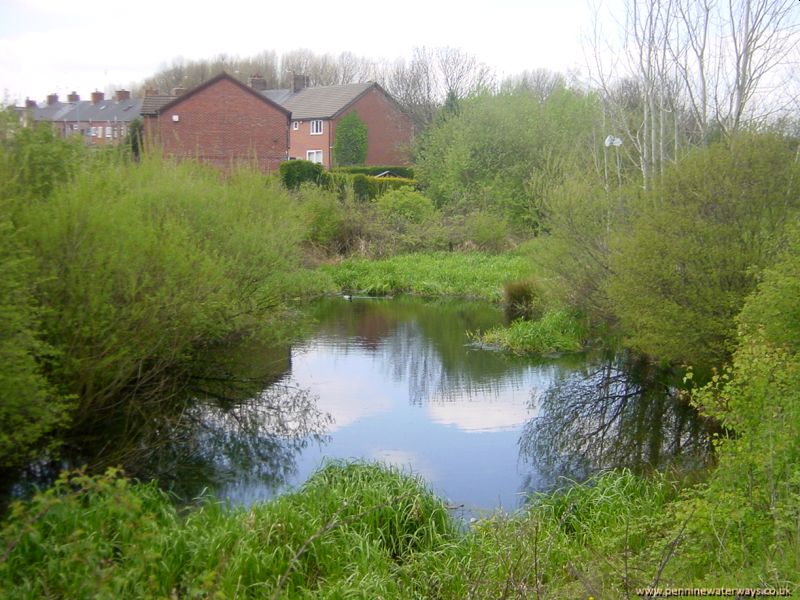 West of the new road, a short stretch of canal is in water. Looking west towards the site of Everill Gate Bridge
Looking back eastwards to where the Wombwell bypass road crosses the canal route from near the site of Everill Gate Bridge. The street lights show the position of the Wath Road / Brampton Road roundabout.