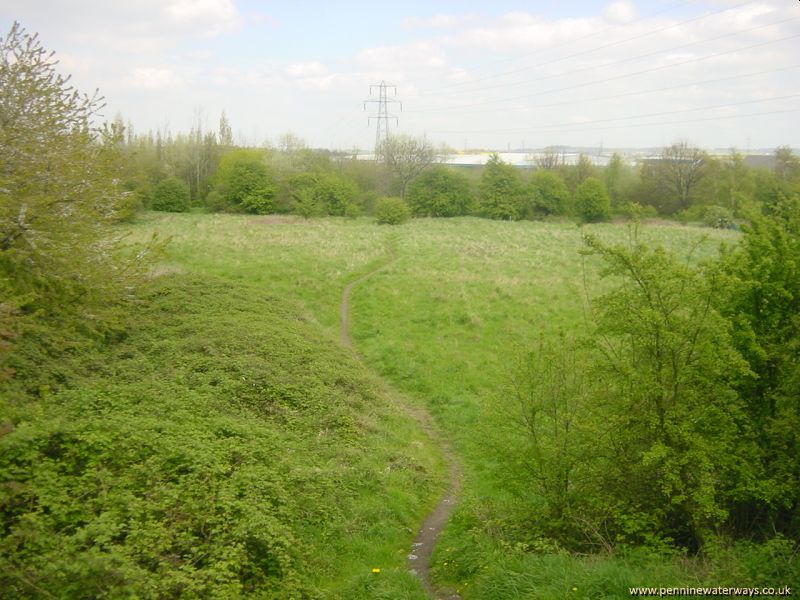 Looking from Brampton Road along the line of the Elsecar Branch towards the Dearne and Dove Canal main line, the route of which ran from right to left in front of the trees. Lock 9 would have been on the right hand side of this grassy area, with Lock 10 and Wombwell Junction being out of sight to the left.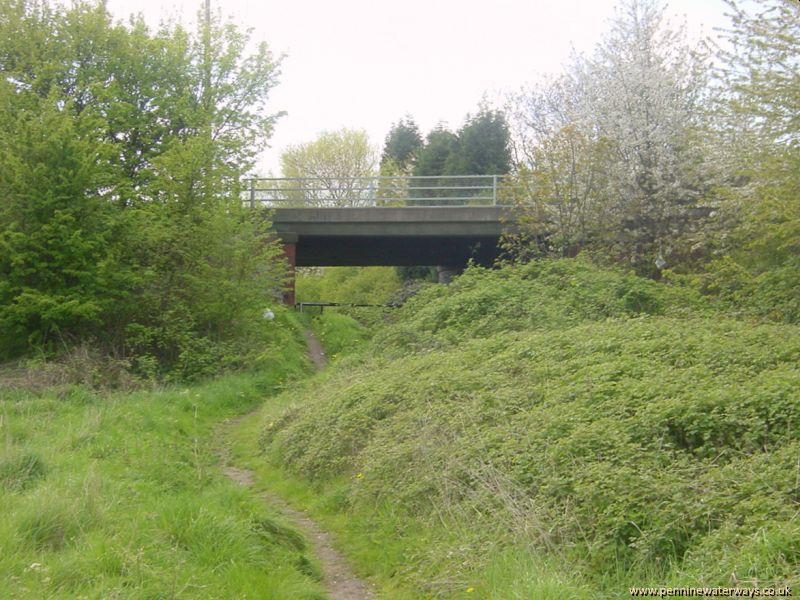 Looking south-west along the line of the Elsecar Branch, a new bridge has been built where Brampton Road crosses.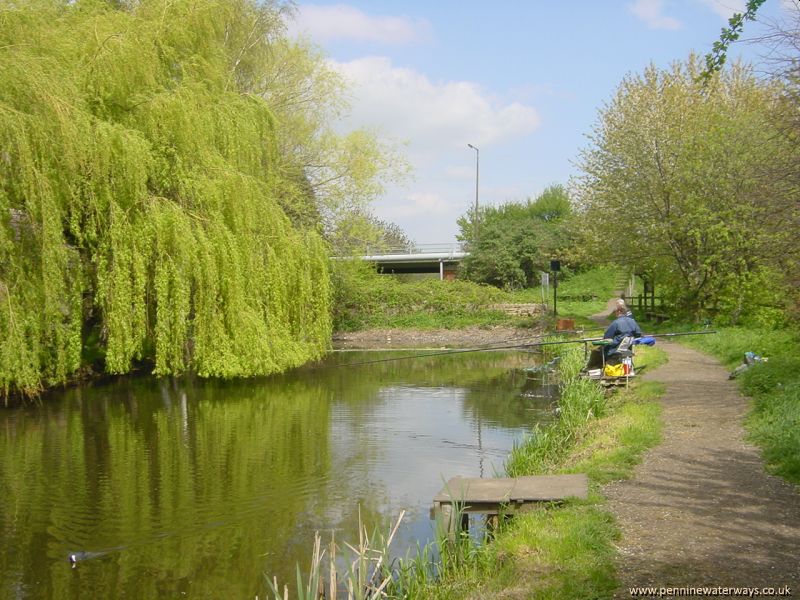 Beyond Brampton Road bridge, the branch is in water. Looking back towards the bridge.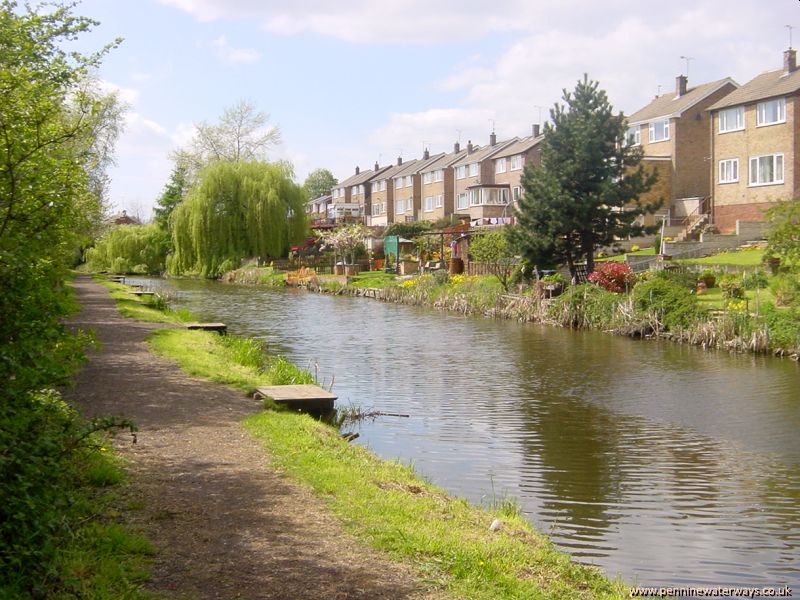 Looking towards Elsecar. The gardens of the houses of Brampton Crescent come down to the canal.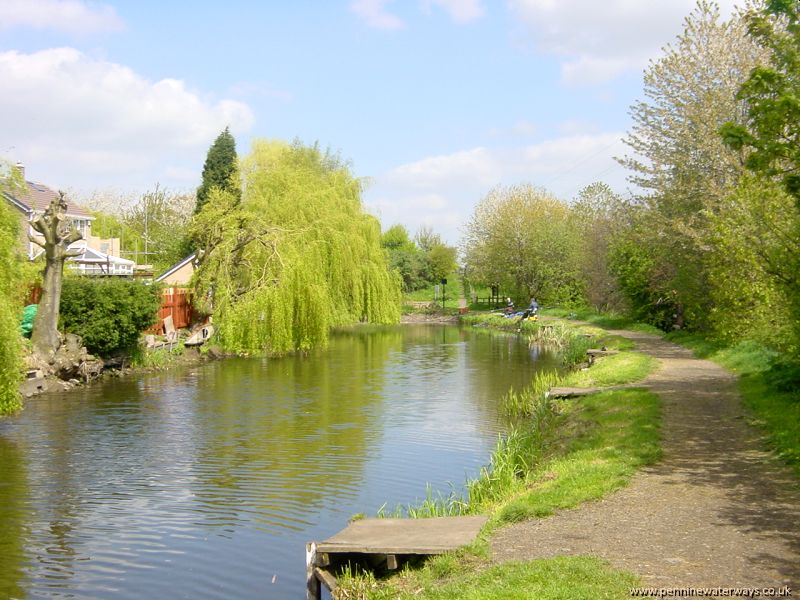 Looking back towards Brampton Road.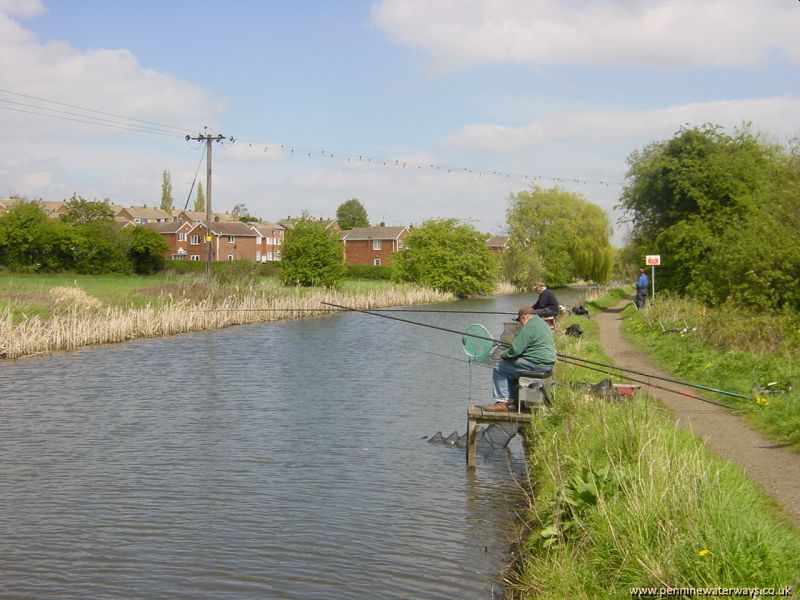 This section of canal is popular with fishermen.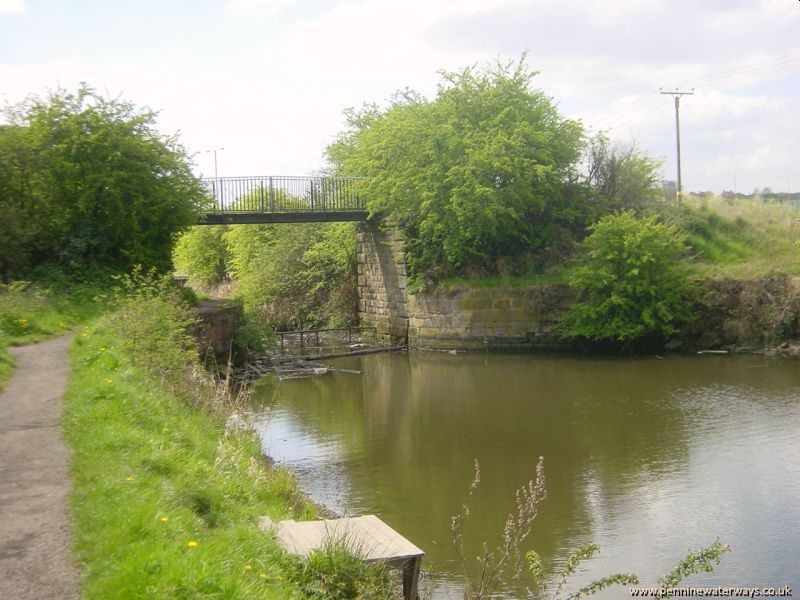 Intake Bridge (also called Lundhill Bridge) carries a footpath across the canal.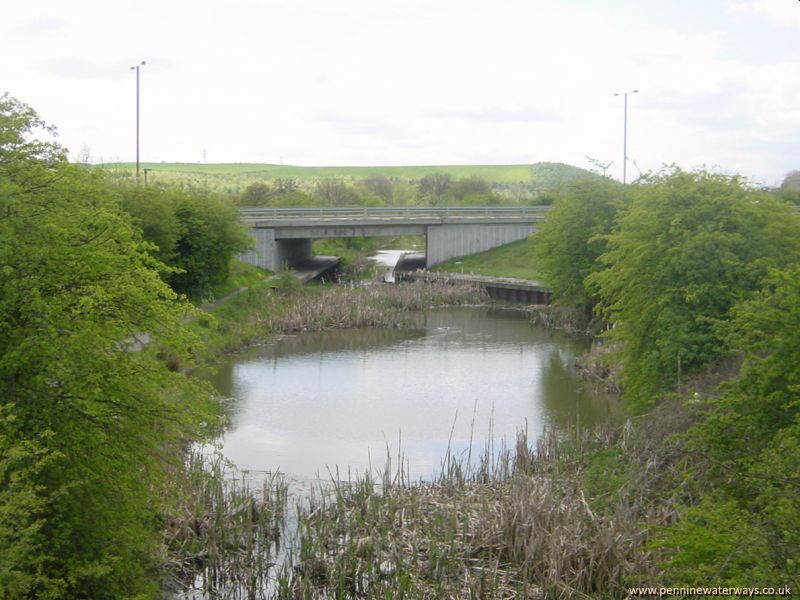 Beyond the footbridge, a new bridge was built to take the new Dearne Valley Parkway across the canal at Gypsy Marsh.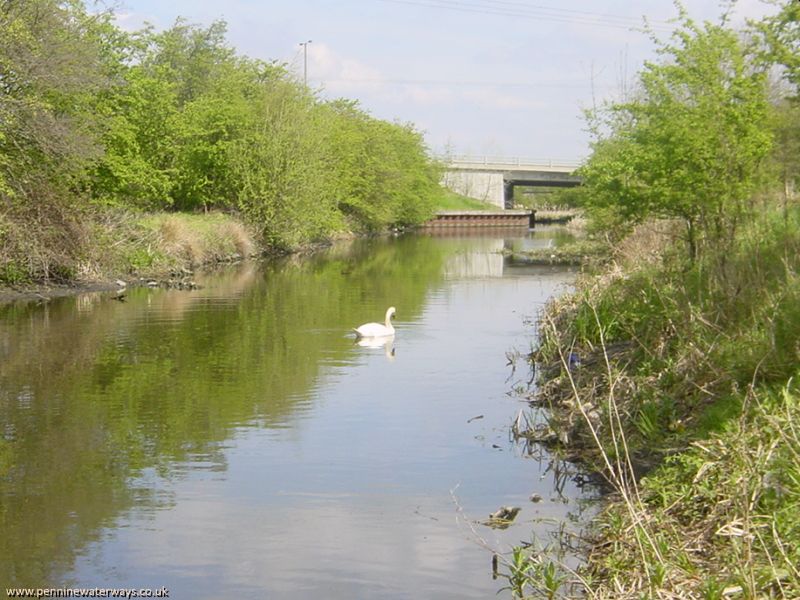 Looking back to Gypsy Marsh bridge.