West of Station Road, Wath, the line of the canal has now become Biscay Way, which bypasses the town centre. The name comes from a very wide section of canal just ahead which was known as the "Bay of Biscay".
To follow the canal route on foot, a small detour is needed here. Walk along Biscay Way, then turn right onto Moor Road, with Tesco on your left. Turn left on the marked public footpath opposite Recreation Road, to rejoin the canal route about 100 metres after crossing the end of Whitworth Way.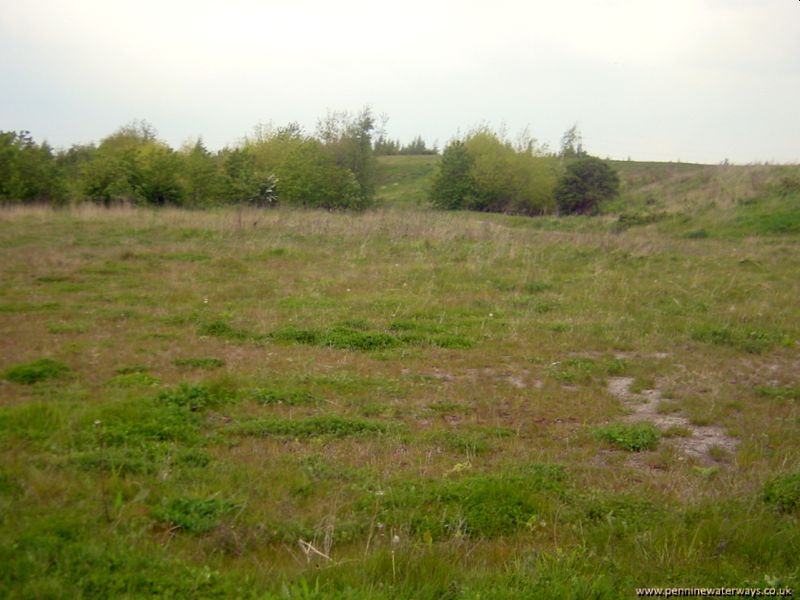 This is the site of the section of canal known as the "Bay of Biscay", where the canal crossed a valley on a very wide embankment. It has been infilled to the level of the towpath in conjunction with the reclamation of the nearby land.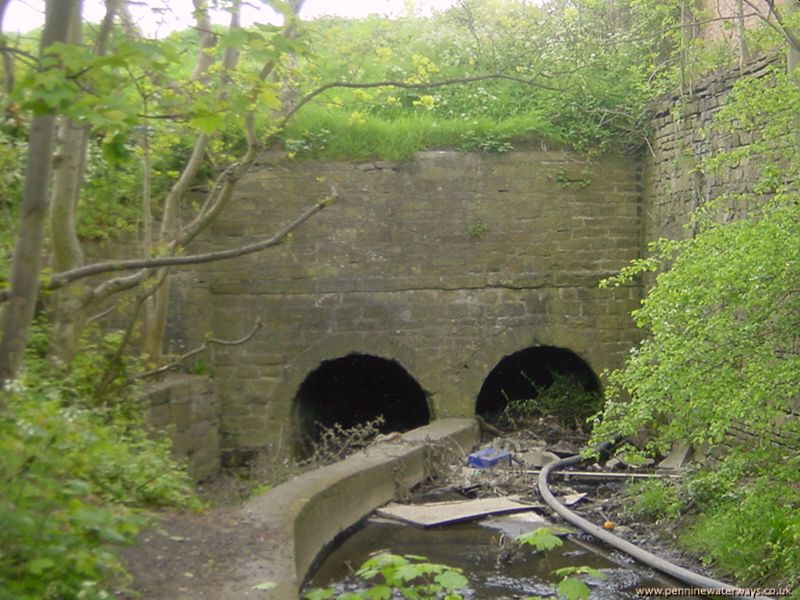 These tunnels, known as "Double Culverts", took the Brook Dike and a public footpath under the "Bay of Biscay". It is still possible to walk through the footpath tunnel to the left but the path can be overgrown at the far end.
A footpath now follows the line of the canal north from the "Bay of Biscay". The canal bends to the left towards Wombwell.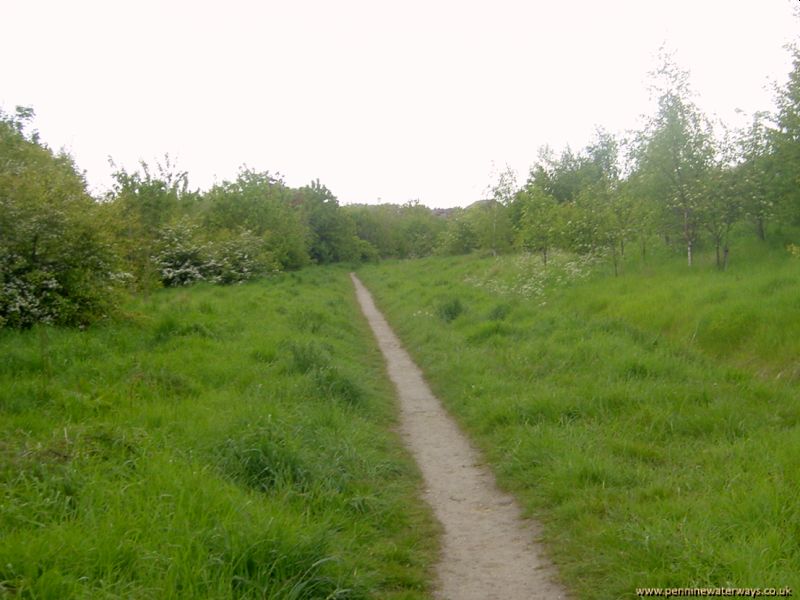 Looking back along the line of the canal towards Wath.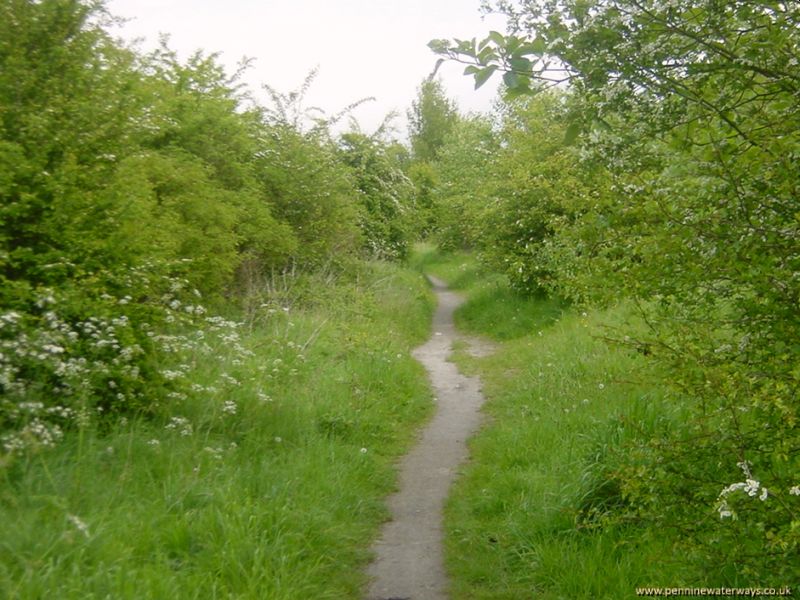 Near Wet Moor Bridge, the canal is infilled and covered with vegetation, except for the footpath which runs along the route.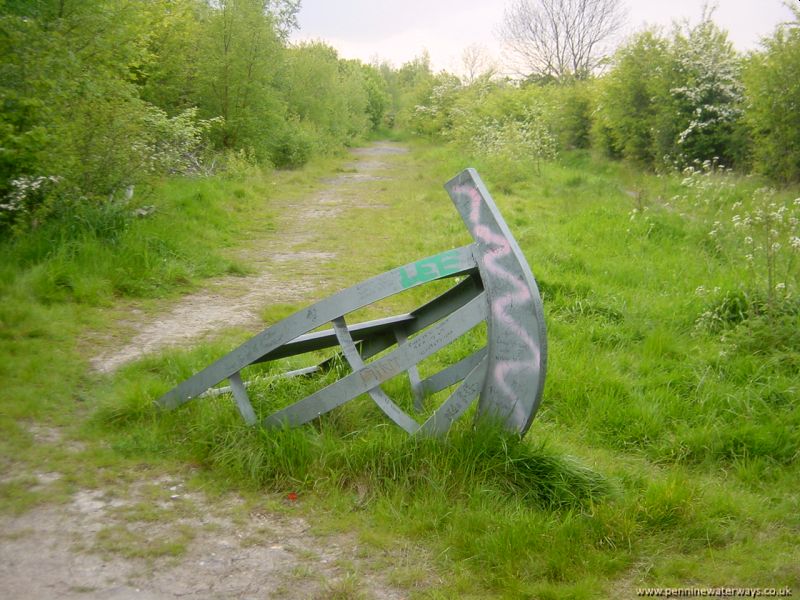 West of Wet Moor, a metal representation of the bow of a boat decorated the filled-in canal. There are now houses in this area.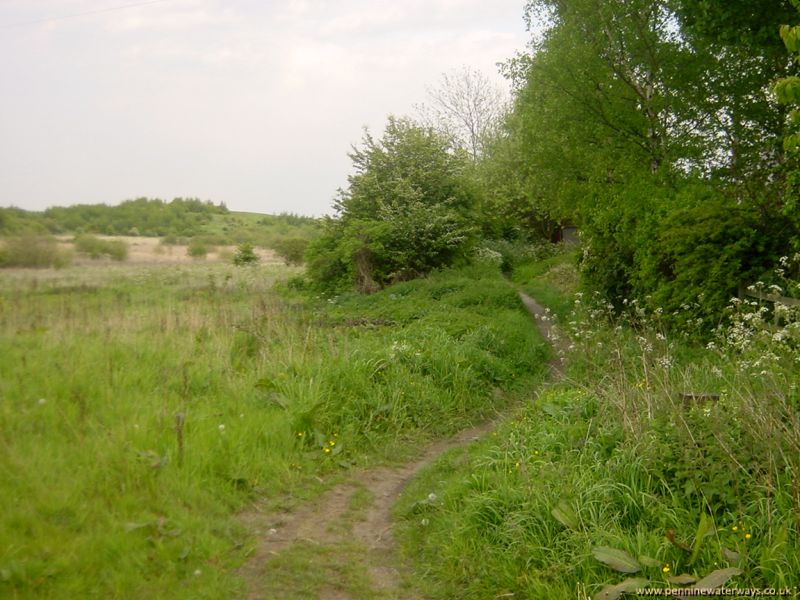 Looking east towards Wet Moor, near West Melton. The field is now a housing estate.