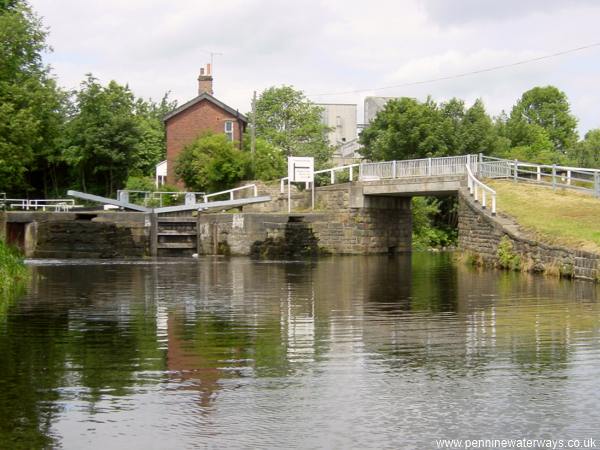 Dewsbury Junction, with the main line continuing up Thornhill Locks to the left and the short arm to Dewsbury going off under the bridge on the right.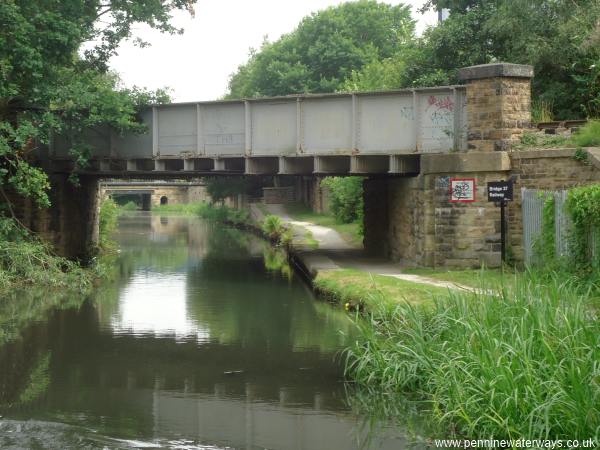 This 'virtual journey' will now take a short detour along the arm to Dewsbury. This is also known as Savile Cut and was originally part of the main line, continuing through to the River Calder. In this photo the canal passes under a railway branch that is now a dead end.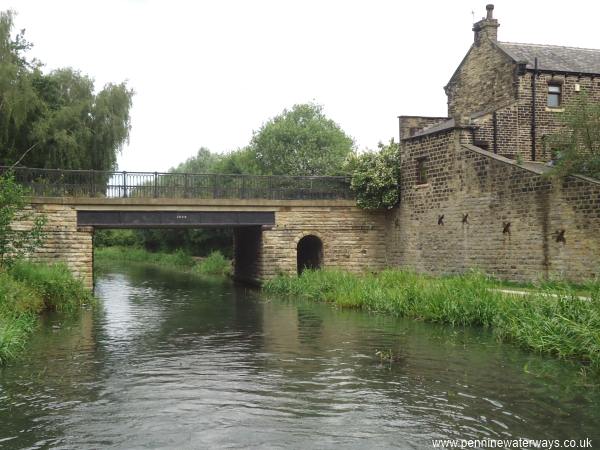 Bretton Street Bridge.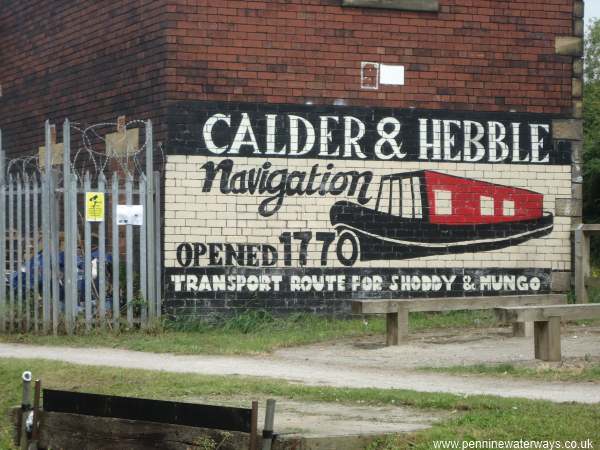 Artwork on canalside building.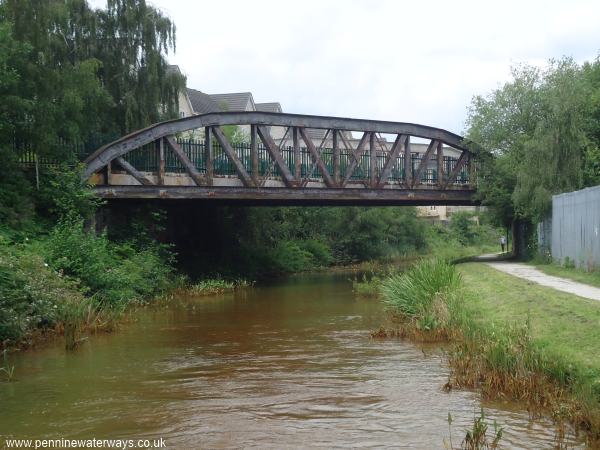 A disused railway bridge crosses the Dewsbury Arm.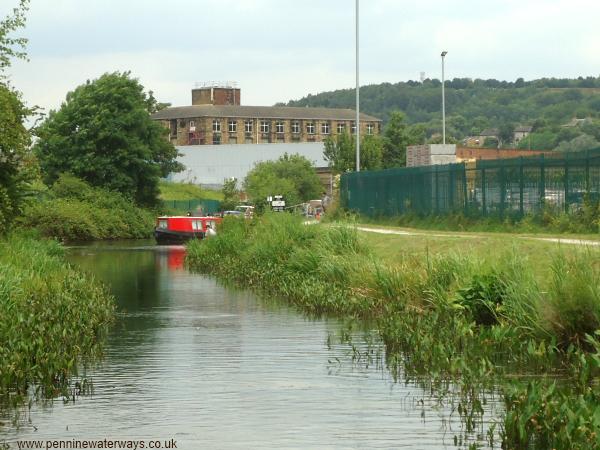 Approaching Savile Town Wharf.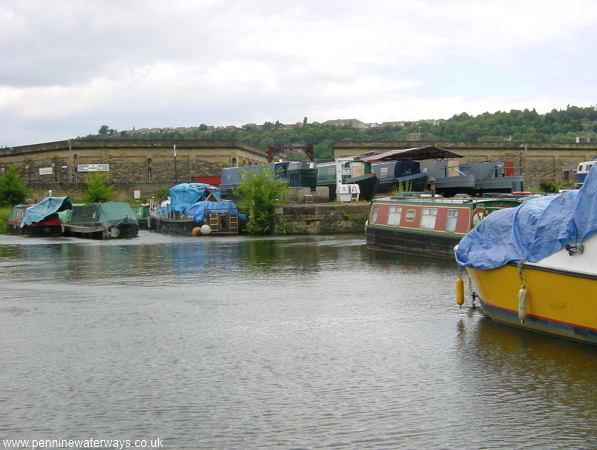 Savile Town Wharf, a little over half a mile south of Dewsbury town centre.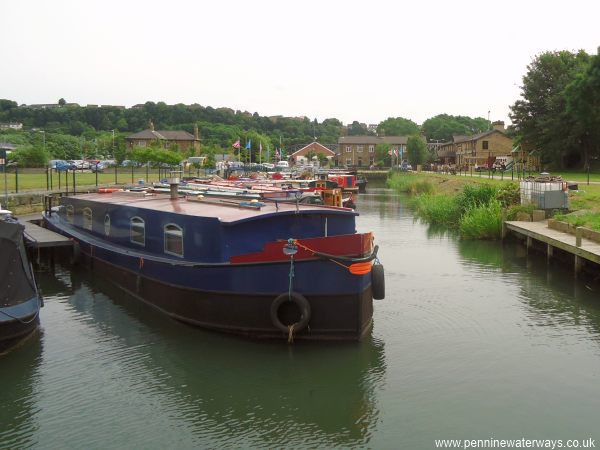 Marina at Savile Town Basin, Dewsbury.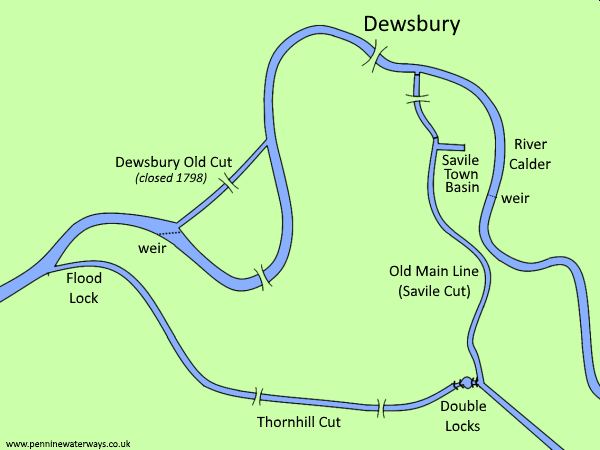 Historic layout at Dewsbury. Thornhill Cut was constructed in 1798, bypassing Dewsbury Old Cut and river sections. The old main line to Savile Town is now the Dewsbury Arm.
Re-tracing our steps back along the Dewsbury arm, the Wakefield to Huddersfield railway crosses just before we get back to the junction with the main line.