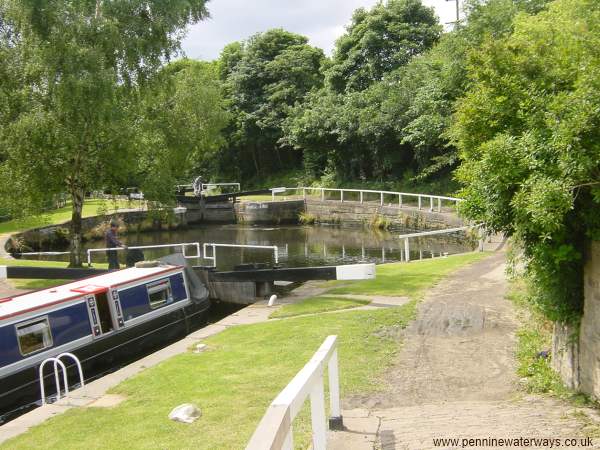 Thornhill Double Locks, also known as Thornhill Lees Locks, immediately west of the junction with the Dewsbury Arm. The two locks have a nearly circular pound between them.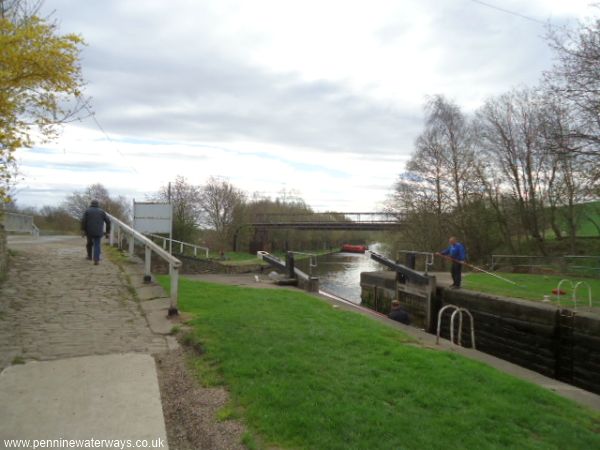 Looking back along the canal from Wakefield from Thornhill Double Locks, with the arm to Dewsbury going off to the left.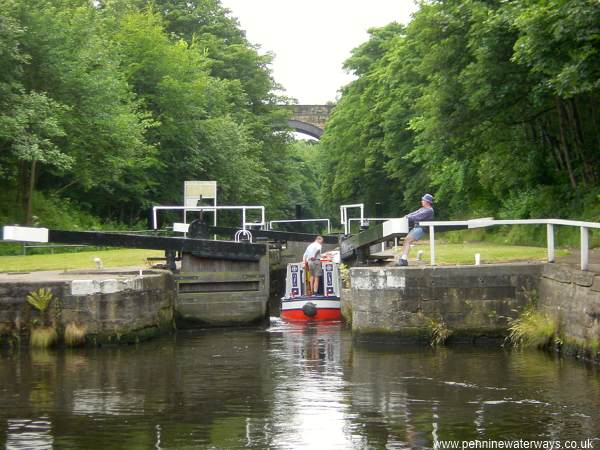 Looking towards the upper lock at Thornhill Double Locks.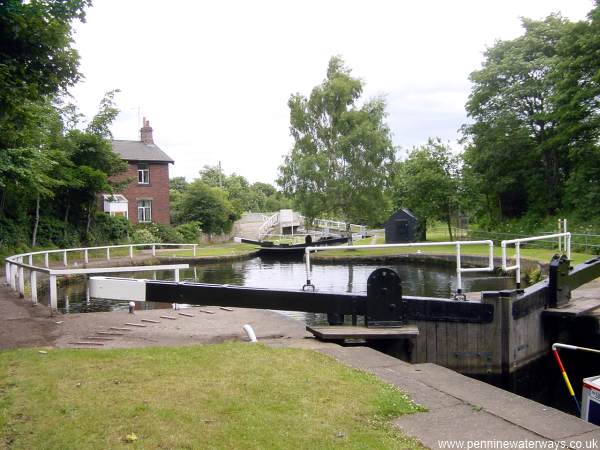 Looking back down the Thornhill Double Locks.
Slaithwaite Bridge, Thornhill Lees, with the Nelson Inn to the left, along with new houses on the site of Hebble Mills.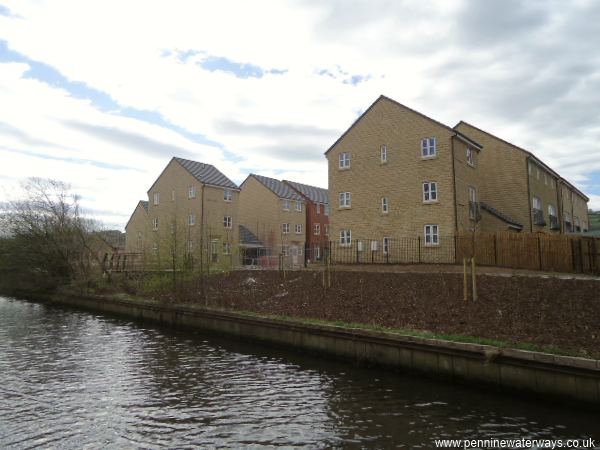 Near Brewery Bridge, new houses stand on the site of the maltings.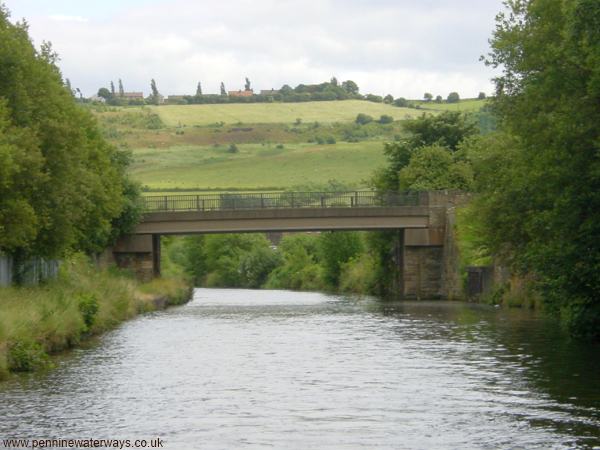 Forge Lane bridge, Thornhill Lees.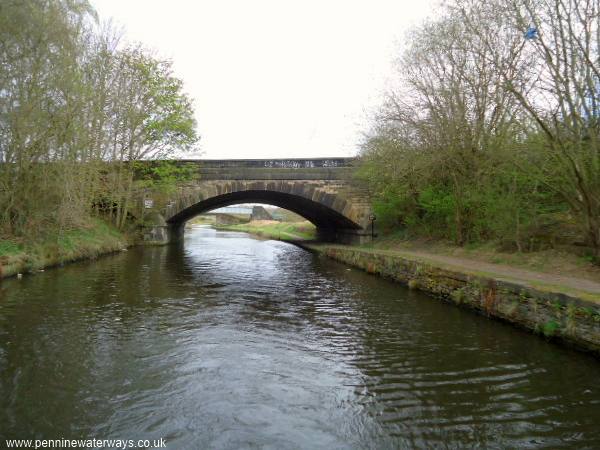 Railway bridge carrying the Wakefield to Huddersfield railway.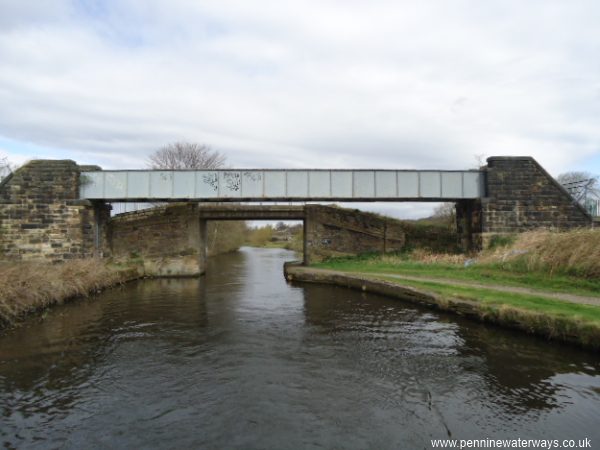 Falling Bridge (also known as Schofield Bridge) behind a bridge carrying large water pipes.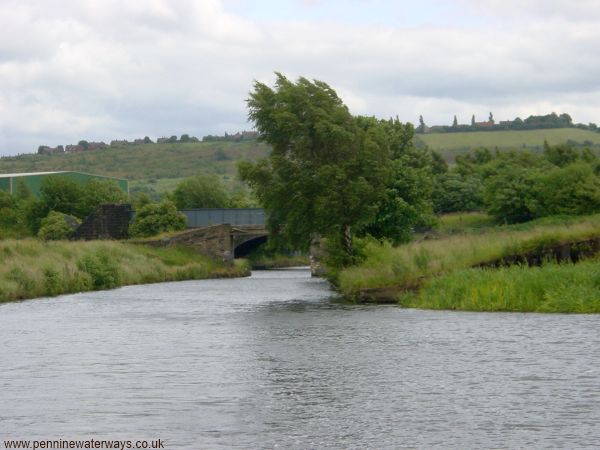 Looking back to Falling Bridge and Thornhill.