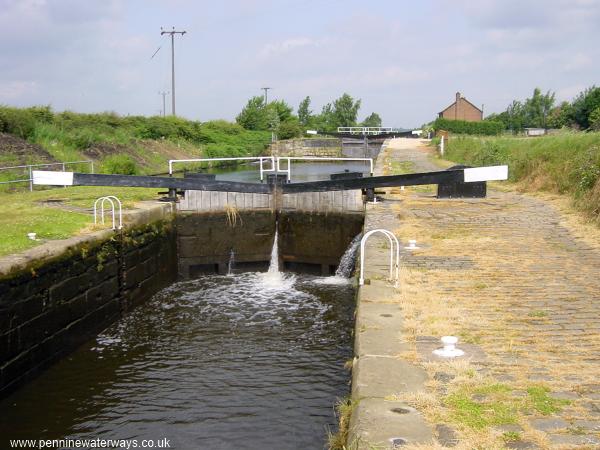 The Figure of Three Locks. Confusingly, there are two of them. It is thought that the name comes from the shape made by the winding course of the River Calder in this area.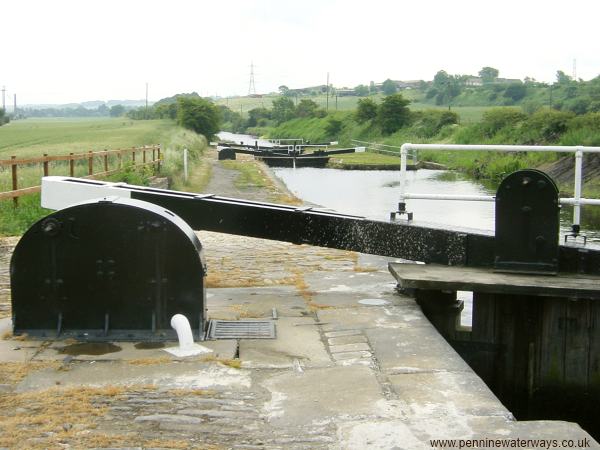 Looking down the Figure of Three Locks.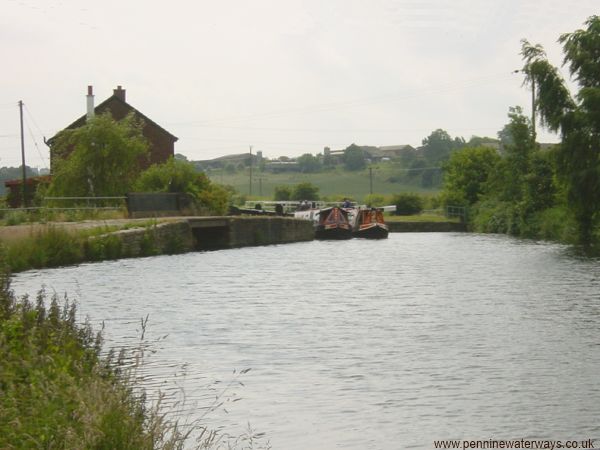 Looking back towards the Figure of Three Locks. The opening on the left once led to an old lock down into the river.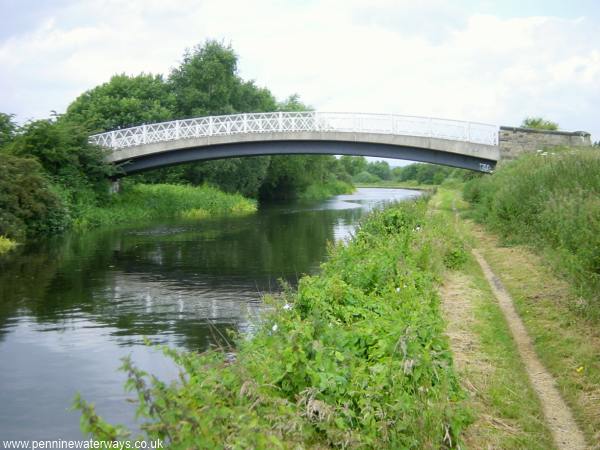 The elegant Lady Anne Bridge (no. 29) carries the lane called Driving Gate and the Kirklees Way across the cut.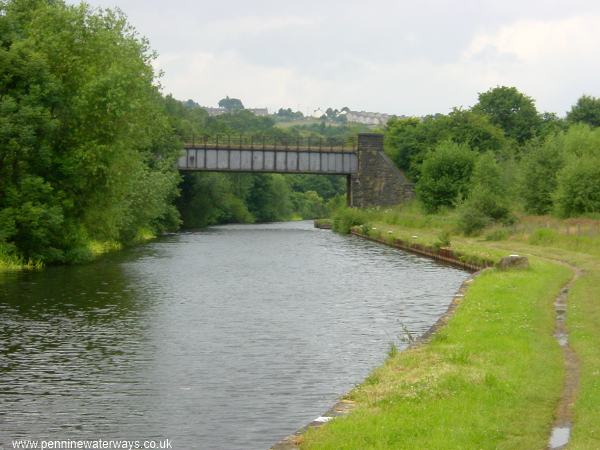 Around the corner, a disused railway bridge crosses the waterway.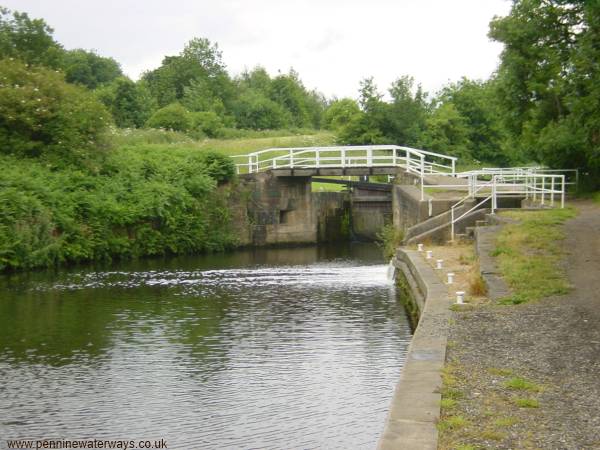 Mill Bank Lock is located in an isolated spot.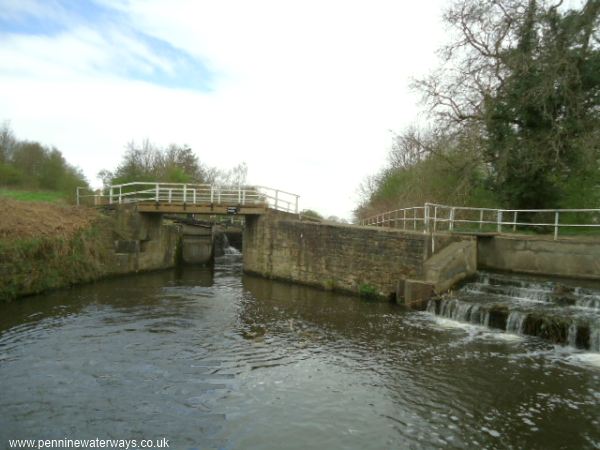 Unusually the by-wash at Mill Bank Lock is on the same side as the towpath.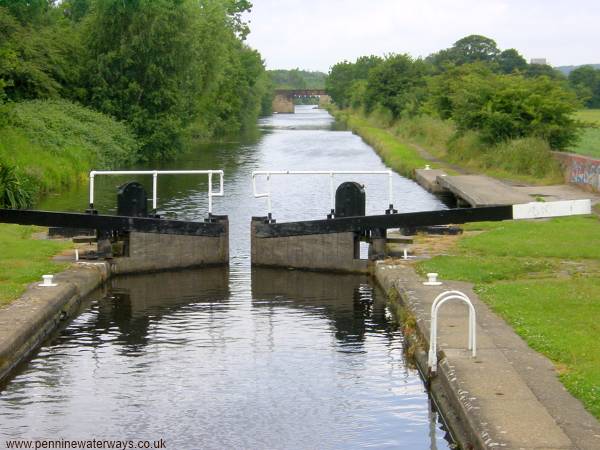 Looking westwards towards Dewsbury from Mill Bank Lock.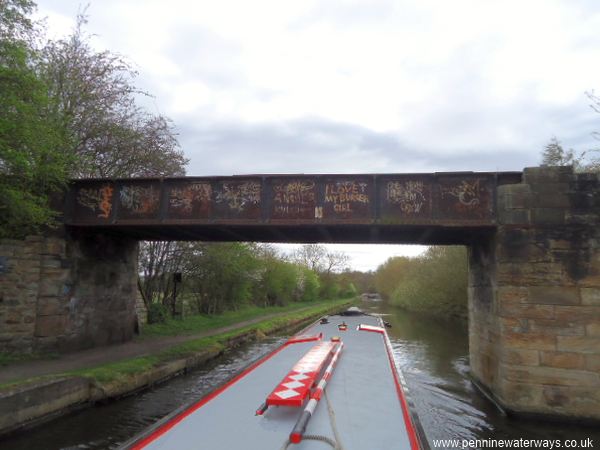 Disused railway bridge a short distance upstream of Mill Bank Lock.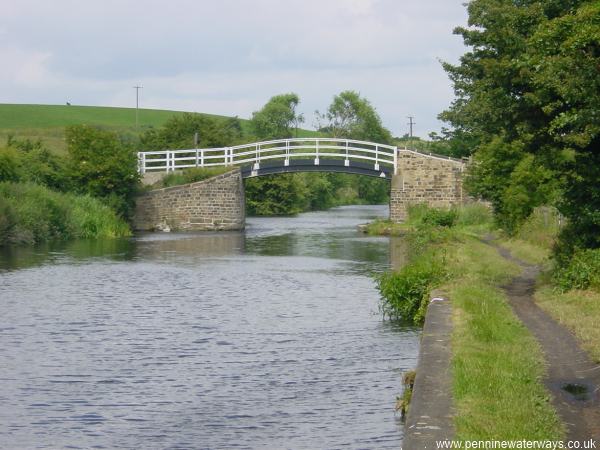 Lodge Farm Bridge, 500 metres before the junction with the Dewsbury Arm.