Vazon Sliding Railway Bridge across the Stainforth and Keadby Canal, near Keadby. Boaters must wait until there is a long enough gap between trains on this busy line before the bridge is opened. The railway crosses at a very shallow angle, as can be seen in the photo. The bridge slides sideways to allow boats to pass.

The bridge was photographed in 2003. The bridge shown on this page has since been replaced with a new bridge of very similar style.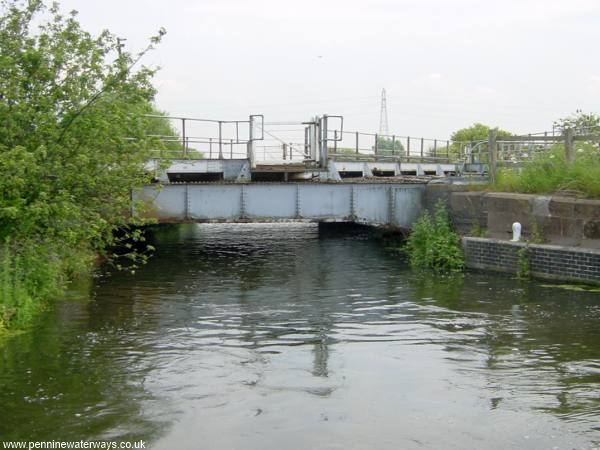 A close up view of the bridge from the canal. When the bridge slides open, the walkway seen in the centre of the bridge allows towpath users to cross the tracks.
The bridge closed, with a train crossing.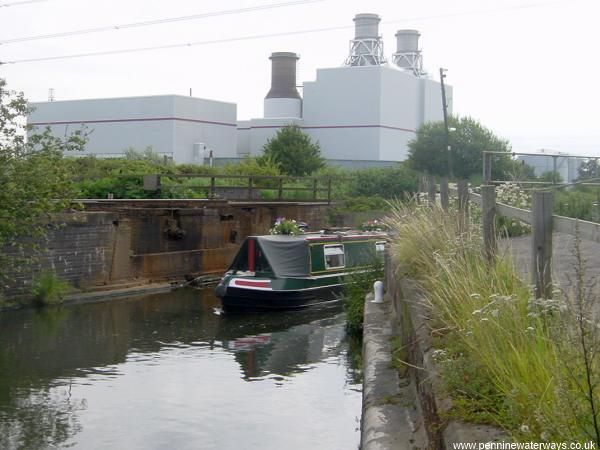 The bridge open, with a boat passing through.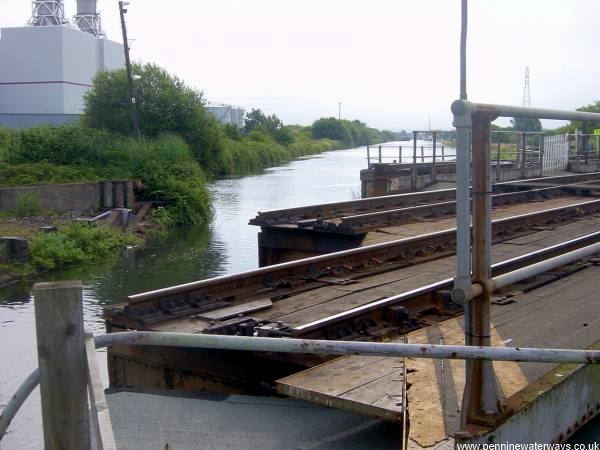 The bridge opened to allow boats to pass.
The bolts that keep the bridge locked in position when it is open for trains to use.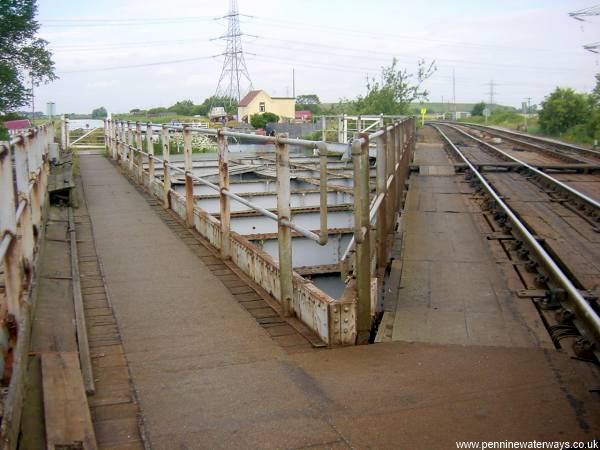 The whole structure of the bridge, including the walkway, that slides aside.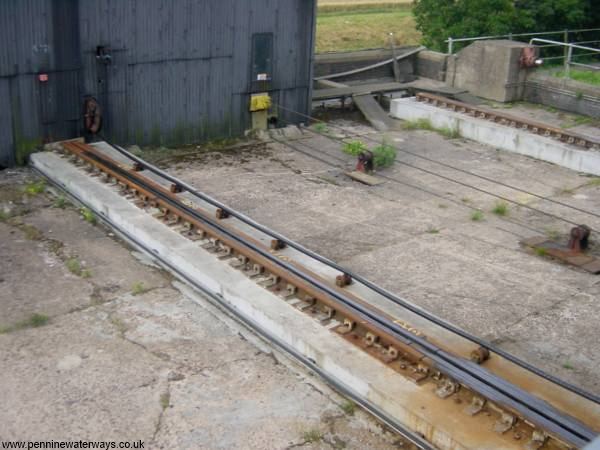 The rails that the bridge slides on and the pulley system that moves it.
View Larger Map
Interactive Google Aerial View of Vazon Sliding Railway Bridge.