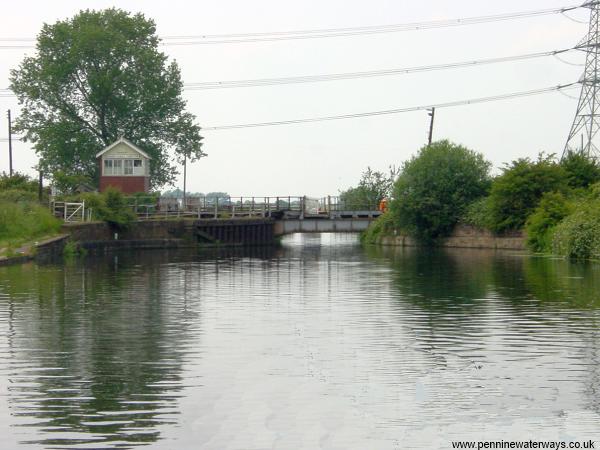 Looking back to the Vazon Sliding Railway Bridge.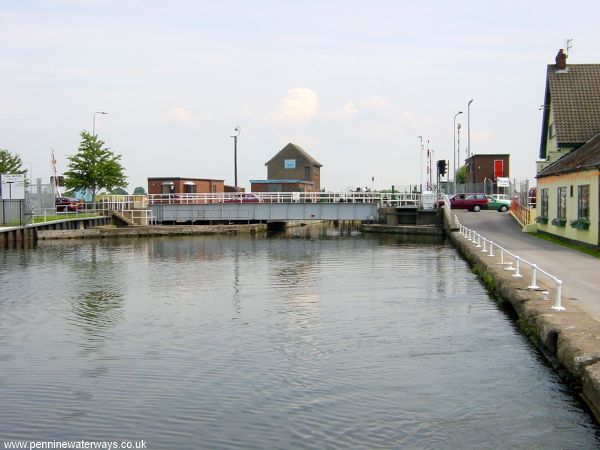 Keadby Swing Bridge, with Keadby Lock behind. The bridge is operated by the lock keeper.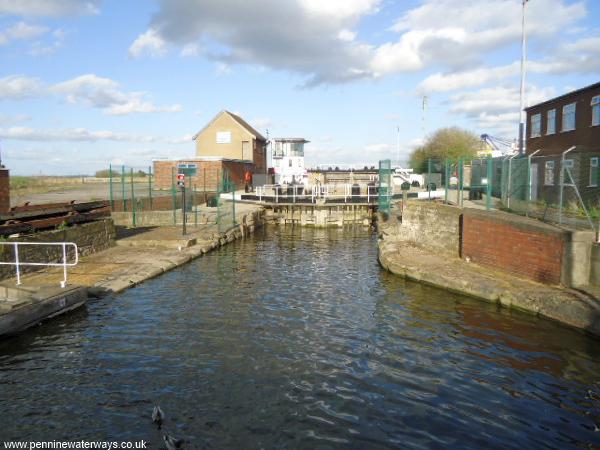 Keadby Lock seen from Keadby Swing Bridge.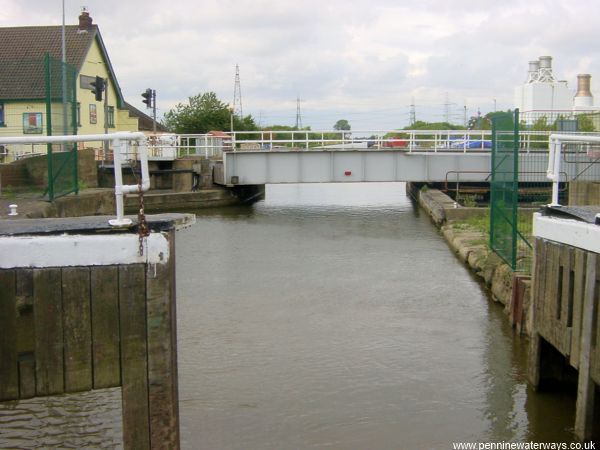 Keadby Swing Bridge seen from Keadby Lock.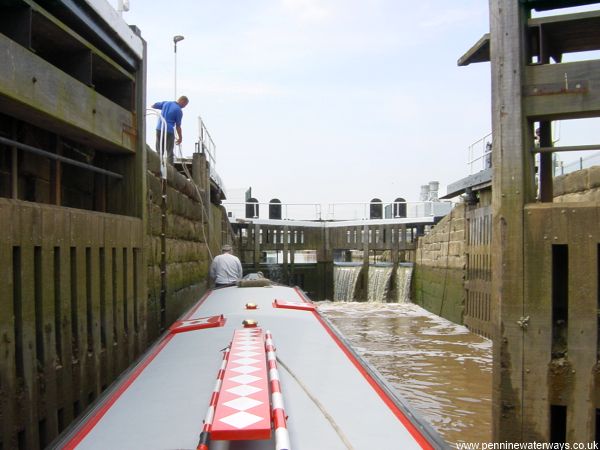 Keadby Lock. The chamber is wide enough for three narrowboats side by side.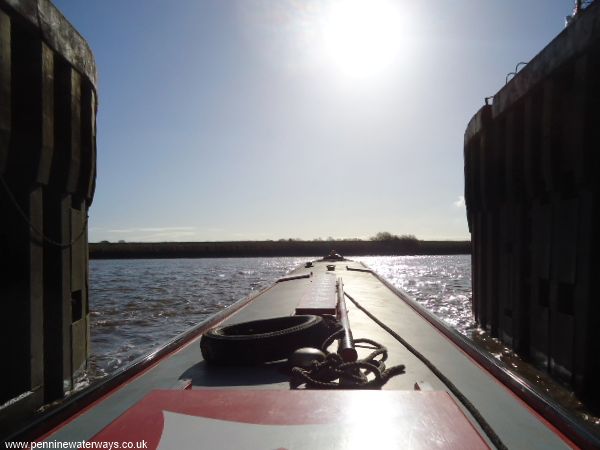 Heading out onto the tidal Trent from Keadby Lock.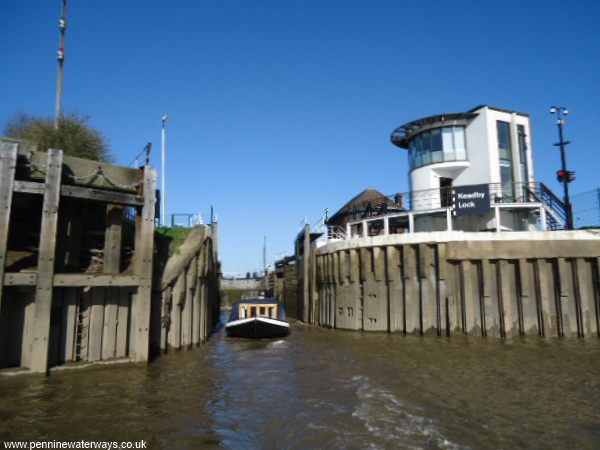 Leaving Keadby Lock.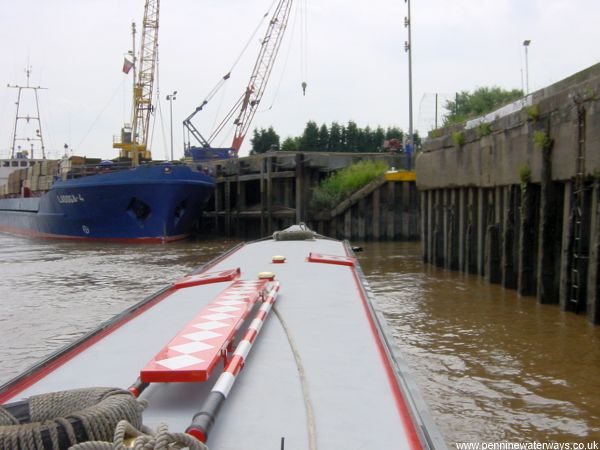 The approach to Keadby Lock on the tidal River Trent. Entering the lock can be tricky. It is unwise to aim straight for the entrance due to the strong currents in the river. A controlled approach involves going past the lock, turning and creeping up towards the entrance against the flow of the tide, increasing the power to turn into the lock.