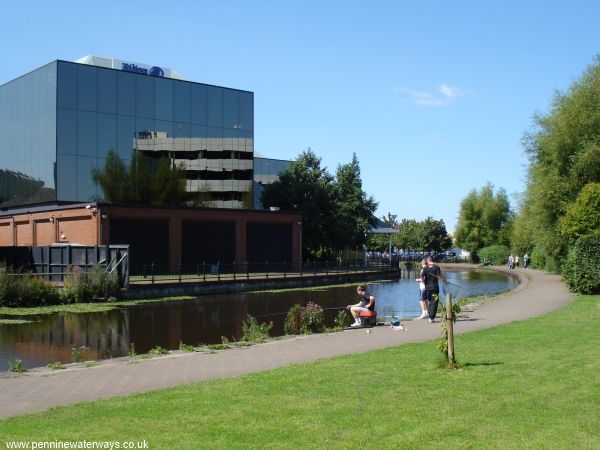 The stretch of water downstream of the present limit of the canal in St Helens was known as "The Hotties" as hot water pumped from the nearby glassworks warmed the canal. Overlooking the canal is the glass facade of the Hilton Hotel, St Helens.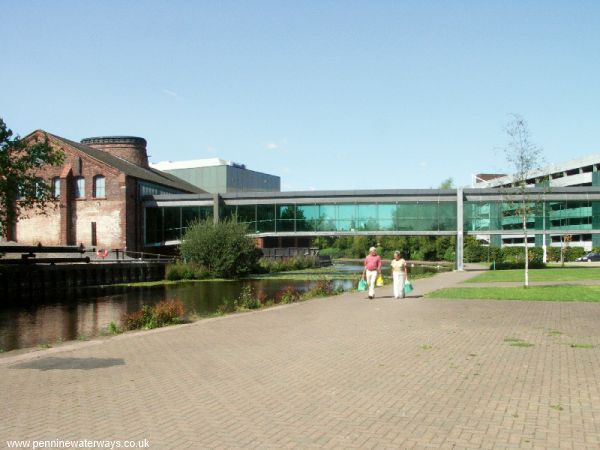 The enclosed footbridge crossing the Sankey Canal between the two parts of the World of Glass museum, St Helens. The building incorporates an 1883 glass cone house.
The terminal basin of the Blackbrook Branch. There was a loading wharf here where coal arrived from several collieries.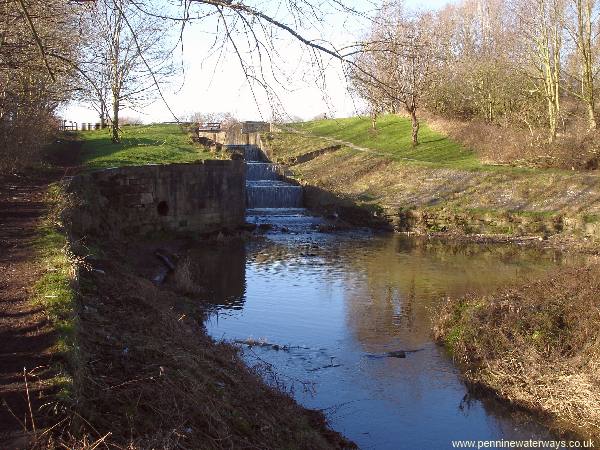 Looking back to the remains of the Old Double Lock. This was the first "double lock" or "lock staircase" in England, built in 1756-7.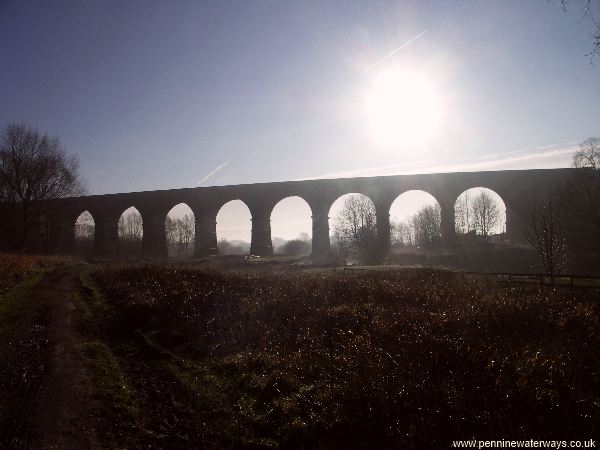 The nine arches of the Sankey Viaduct on a winter's morning. The viaduct was built by George Stephenson in 1830 to carry the Manchester to Liverpool line, the world's first passenger railway, across the Sankey Canal.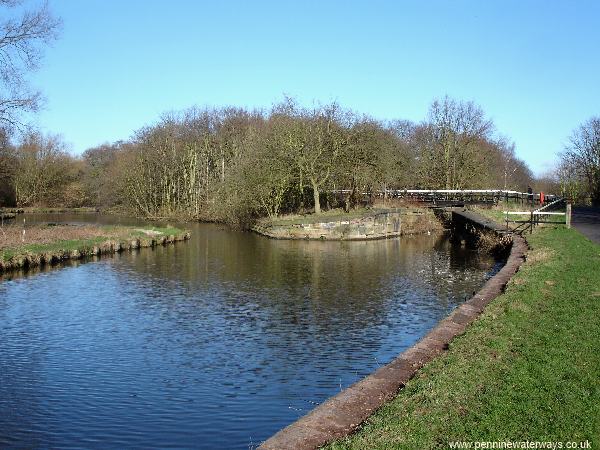 Below Bewsey Lock and swing bridge, near Bewsey Old Hall, Warrington.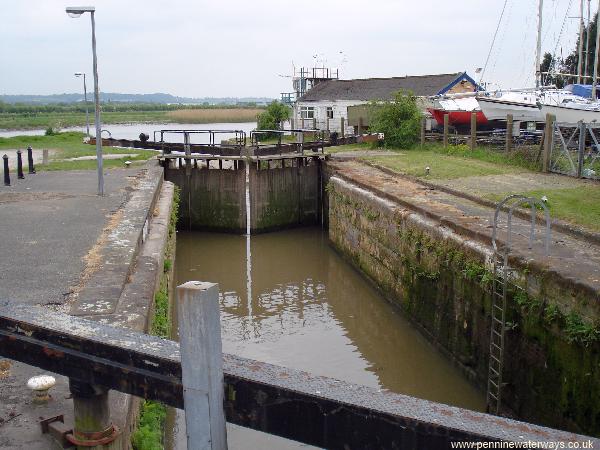 Fidlers Ferry Lock. Between 1762 and 1833, this was the end of the Sankey Canal, where boats joined or left the tidal River Mersey.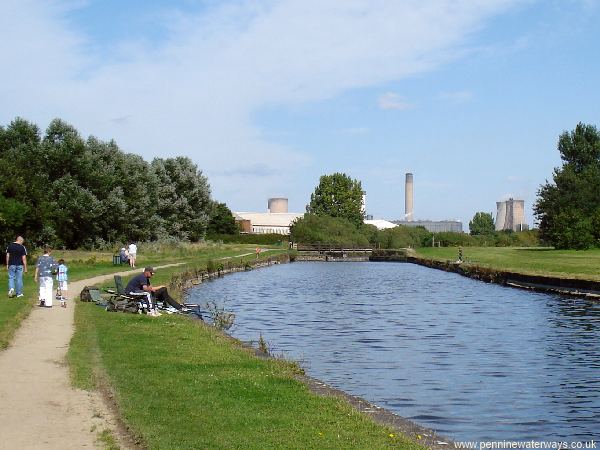 Looking back to the former railway bridge near Spike Island, with Fiddlers Ferry power station dominating the skyline.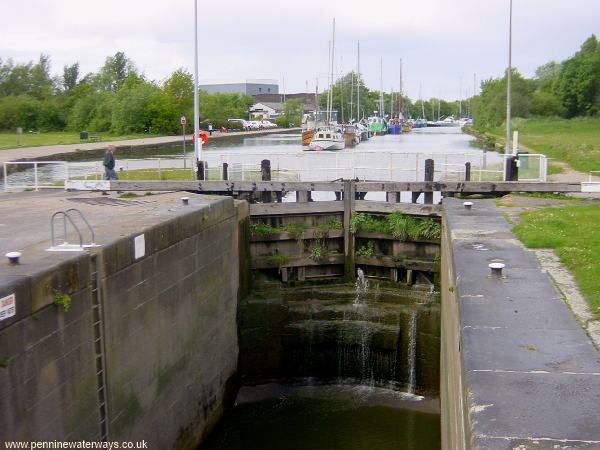 Widnes Lock, Spike Island, where the Sankey Canal joins the tidal River Mersey.