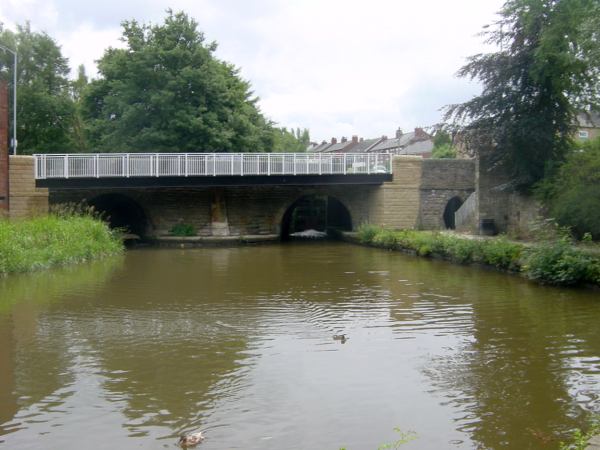 Rounding the curve in the canal, it becomes apparent that Possett Bridge has three arches. On the left, an arch which is now blocked led to a loading arm for the lime kilns. The central arch leads the canal into Lock 13. To the right is a horse shaped tunnel through which boat horses passed to reach the lock.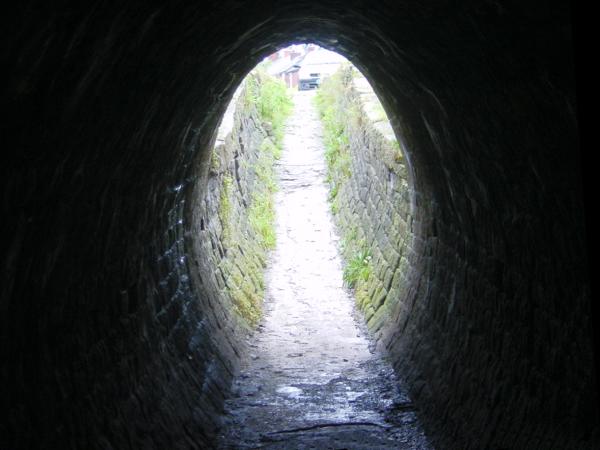 The horse tunnel alongside Possett Bridge. The oval shape of the tunnel is the ensure that the swingle tree of the horse's harness could pass through without snagging.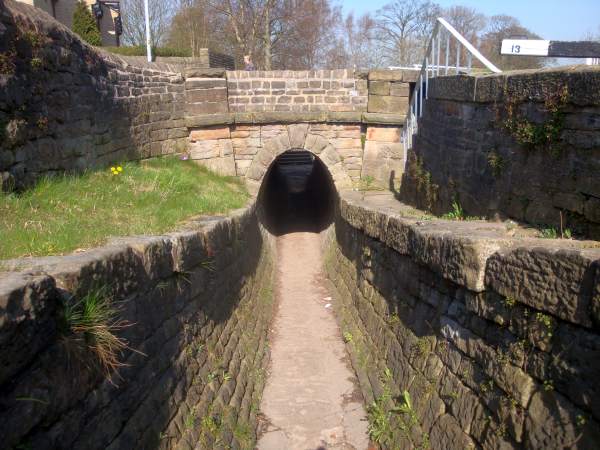 The horse tunnel alongside Possett Bridge.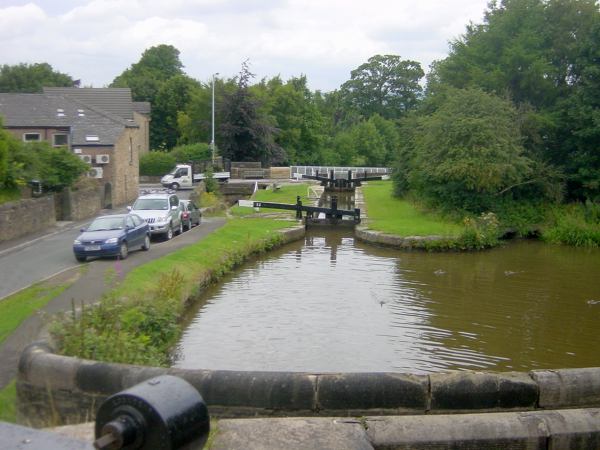 Lock 13, with Stockport Road crossing behind.
Lock 14 seen from Lock 13.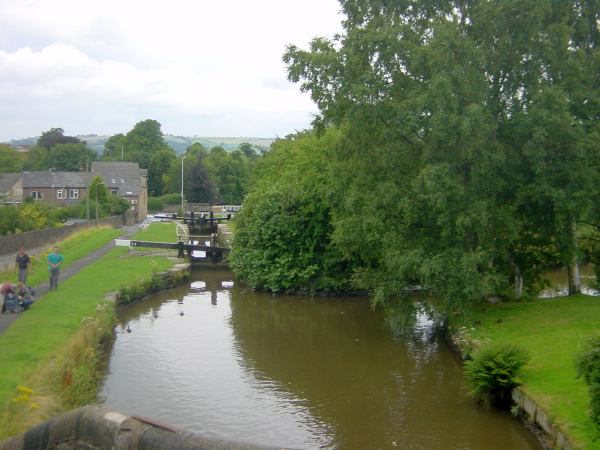 Lock 14, looking back from Lock 15. Because the locks are close together, there are extensive side pounds between them, curving around behind the houses.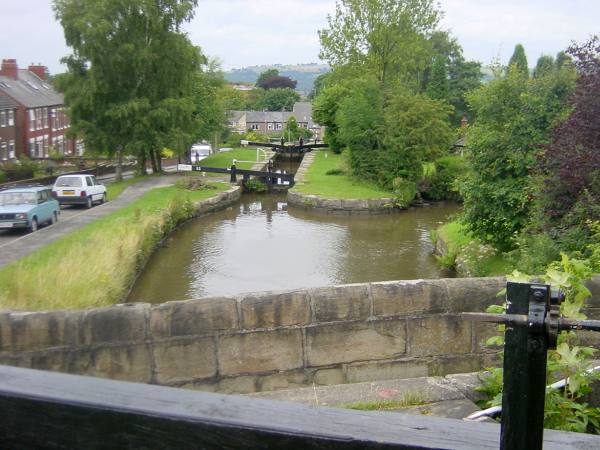 Looking back down the upper locks from Lock 16 towards Lock 15.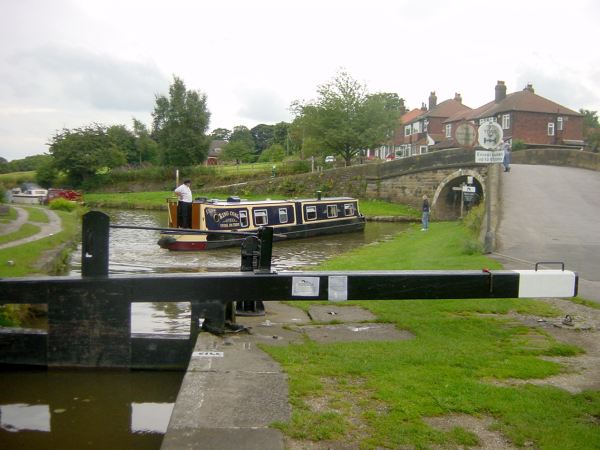 The junction with the Macclesfield Canal seen from Lock 16, Top Lock, Marple.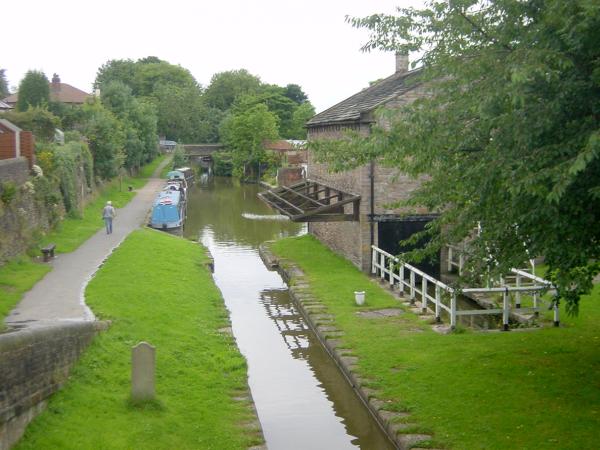 The Macclesfield Canal branches off from the Peak Forest at the top of the Marple locks. This is the view looking south-west along the first stretch of the Macclesfield.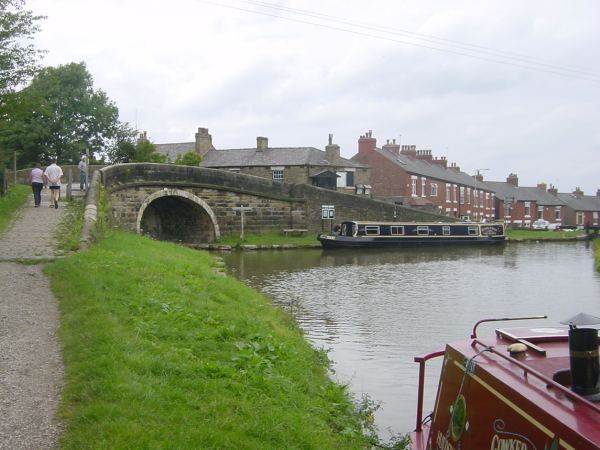 Looking back towards the top lock at Marple, with the Macclesfield Canal branching off under the bridge.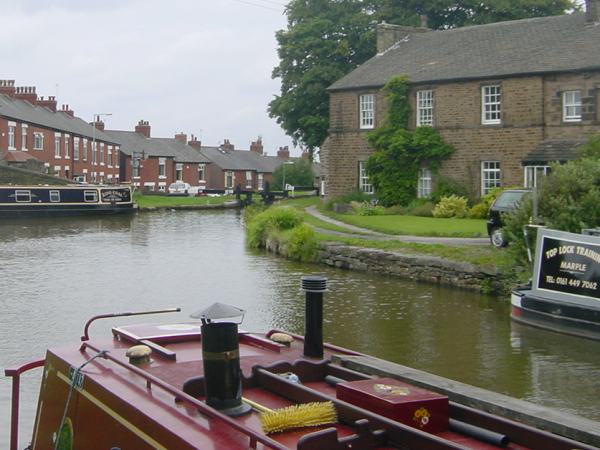 Looking back to Lock 16 with Top Lock Cottage to the right.