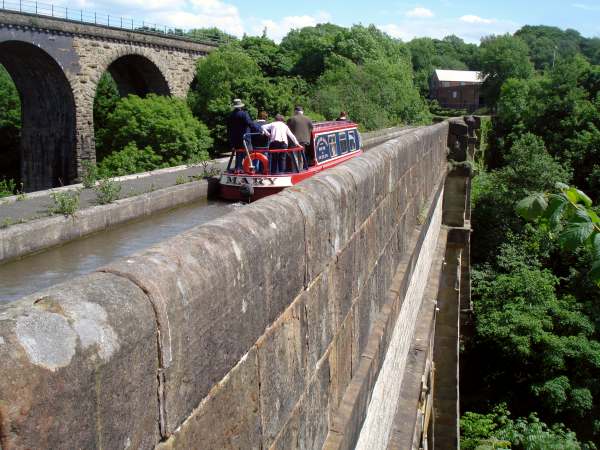 Looking across the 97 feet high Marple Aqueduct, with the railway viaduct running parallel to the left.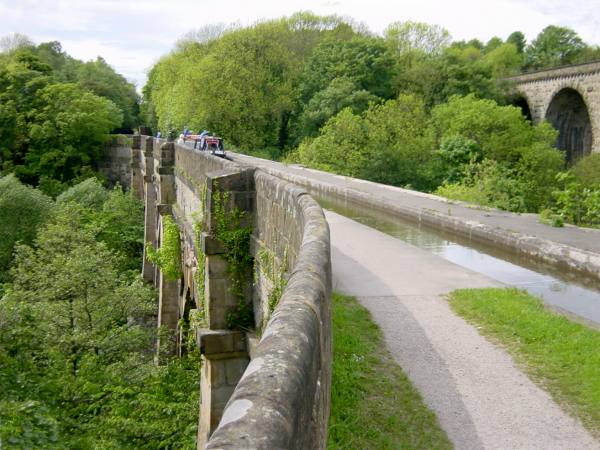 Looking back across the Marple Aqueduct, with the River Goyt flowing through the wooded valley below.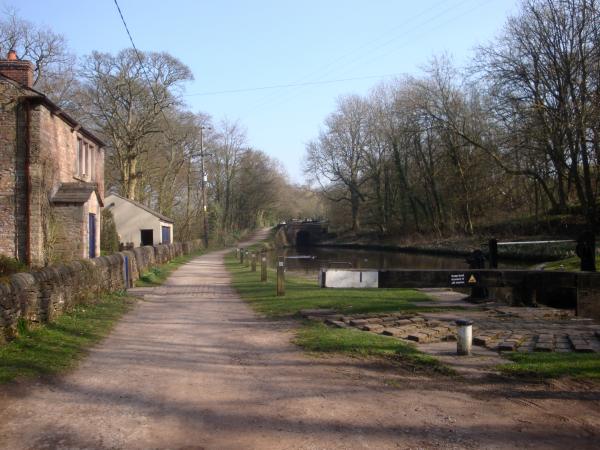 After crossing the aqueduct, the canal begins the 209 feet ascent of the 16 Marple Locks. This is Lock 1, Bottom Lock, looking towards Lock 2. A former lock keeper's house stands beside the lock.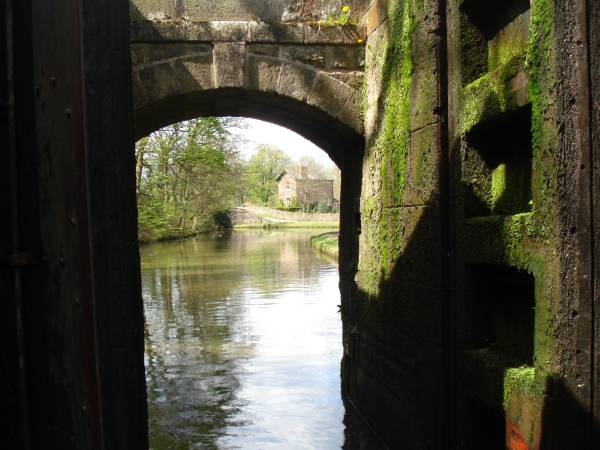 Looking back from the tail of Lock 1, Bottom Lock, towards the bridge where the towpath changes sides.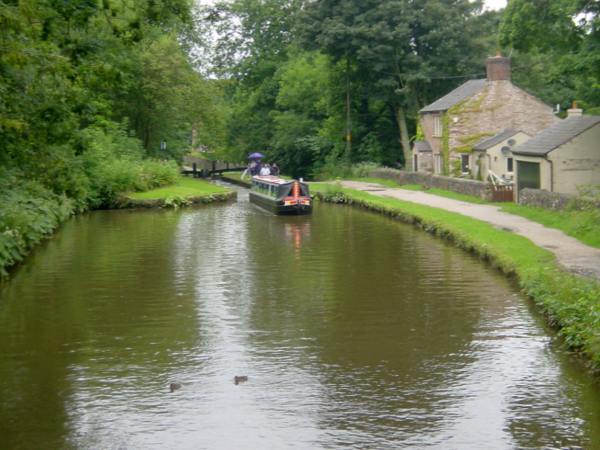 Looking back from Lock 2 towards Bottom Lock Cottage.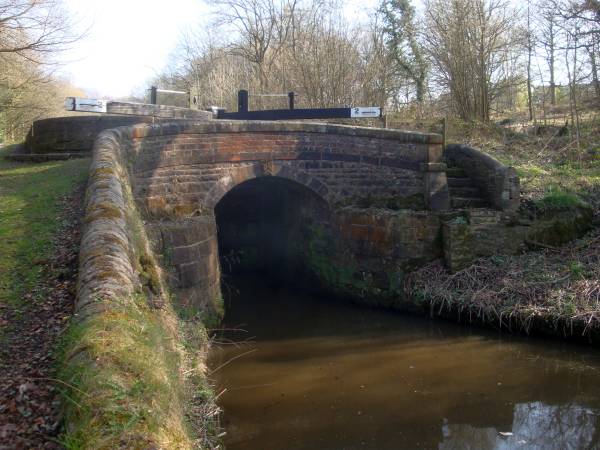 Lock 2.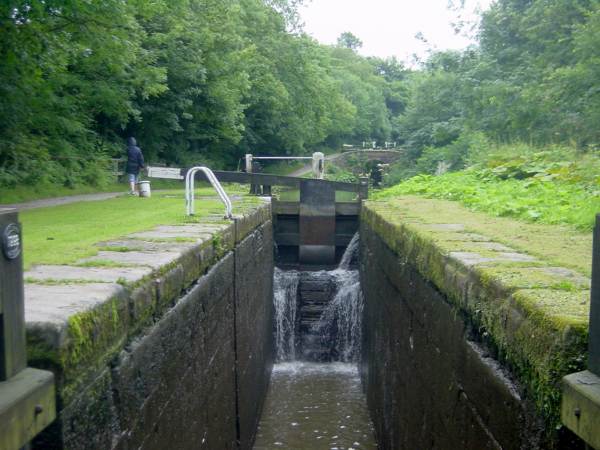 Looking from Lock 2 towards Lock 3.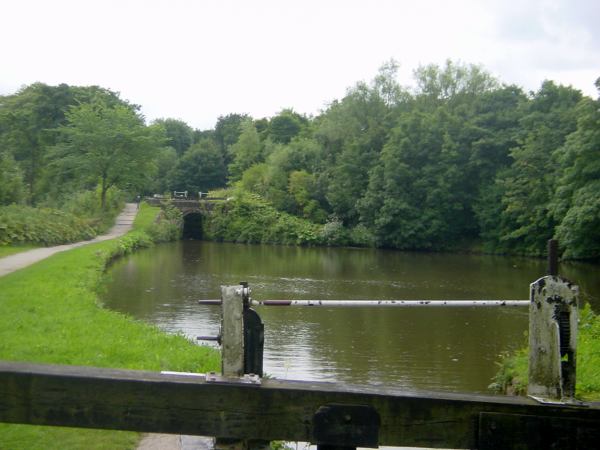 Looking towards Lock 4.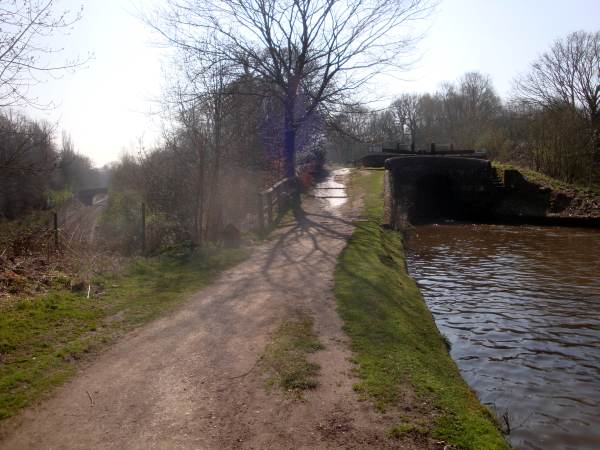 Between Locks 4 and 5 a railway passes below the canal.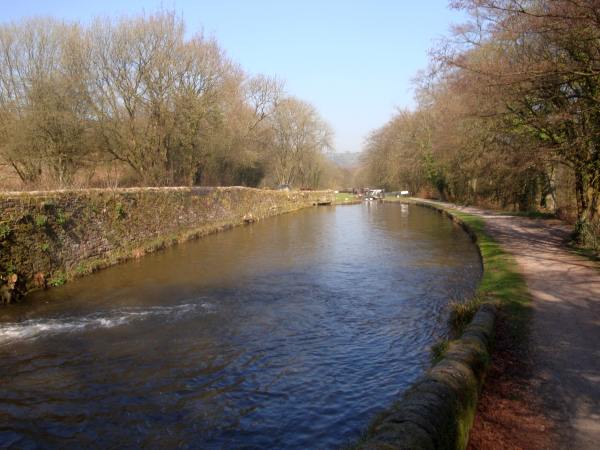 Looking back to Lock 6. Glen Cottage stood on the offside of the canal at Lock 6. This pound originally widened out on the right but the towpath was straightened, isoltating part of the pound as a pond. This has resulted in the pound being prone to having low levels.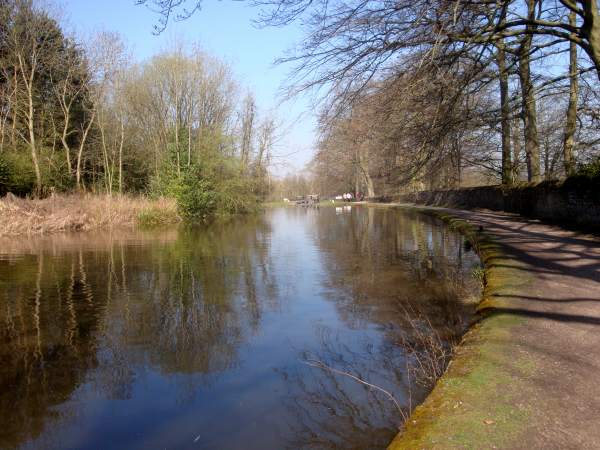 Looking back towards Lock 8, one of the deepest locks on the flight.