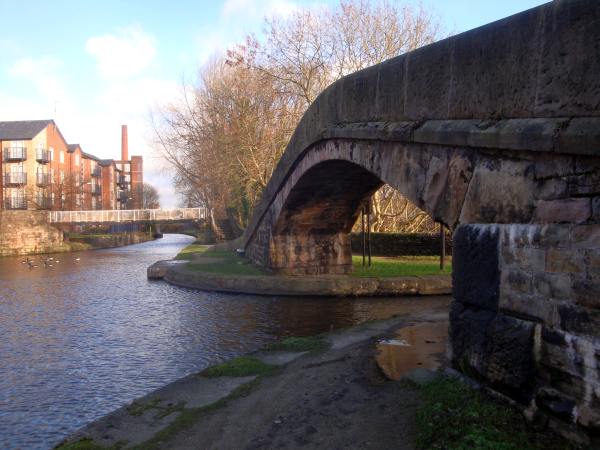 The Peak Forest Canal leaves the Ashton Canal here at Portland Basin, passing under the stone towpath bridge on the right and across the Dukinfield aqueduct over the River Tame.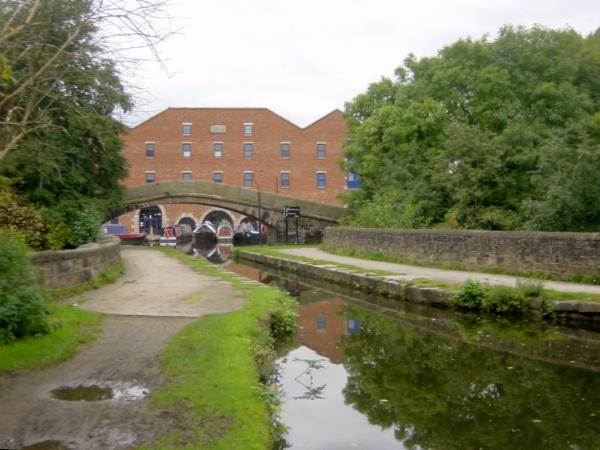 Looking back across Dukinfield Aqueduct to the Ashton Canal and Portland Basin Museum.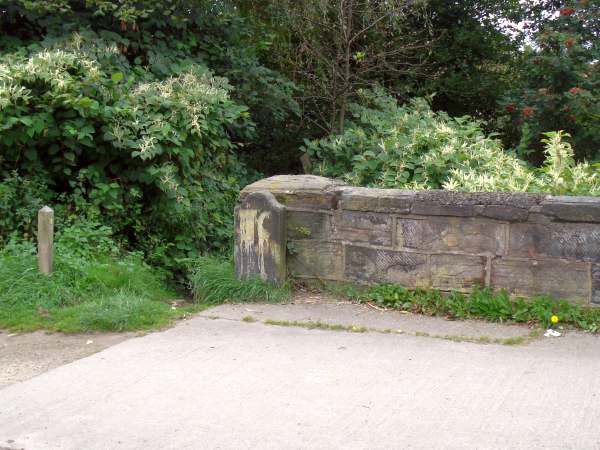 Strictly speaking, Dukinfield Aqueduct was a branch of the Ashton Canal and the Peak Forest Canal starts at the south-east end of the aqueduct. This canal boundary is maked by a "zero" milestone against the end of the parapet wall.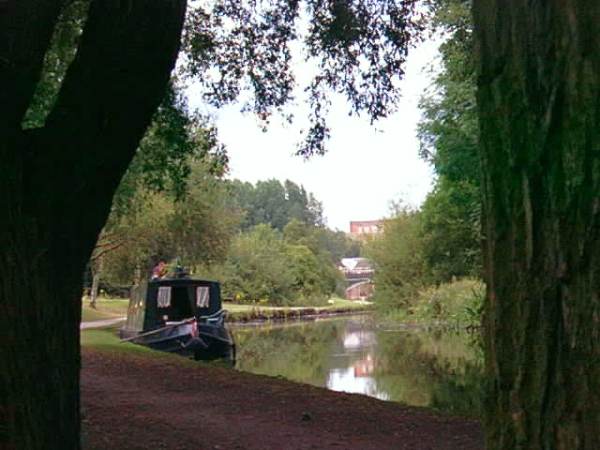 The surroundings quickly become surprisingly green and attractive. Looking back towards Ashton from the canal at Dukinfield.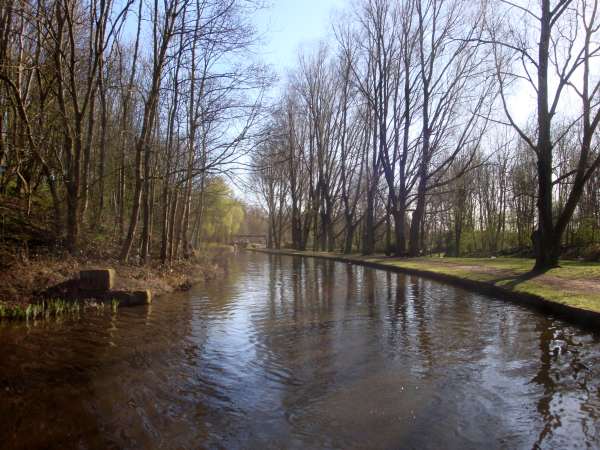 A few stone blocks are the only reminder of the old gas works basin and wharf that was once alongside the canal in Dukinfield.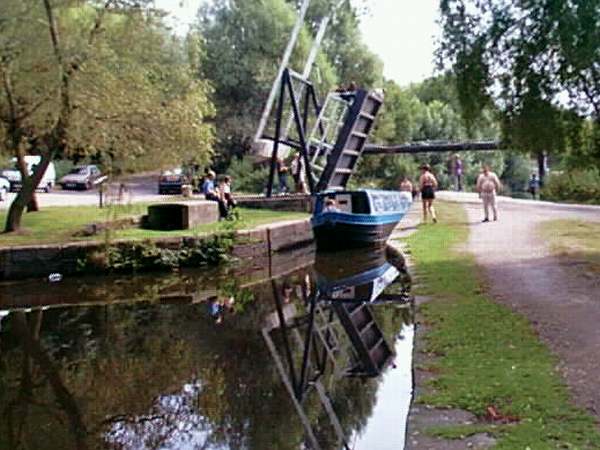 Stanley Lift Bridge at Dukinfield, looking south.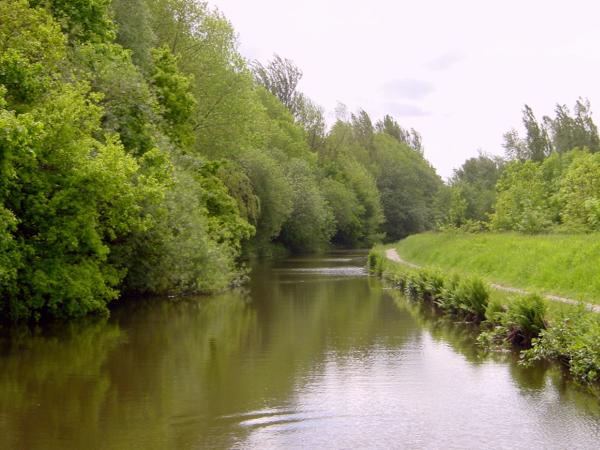 A surprisingly green section as the canal passes Dukinfield.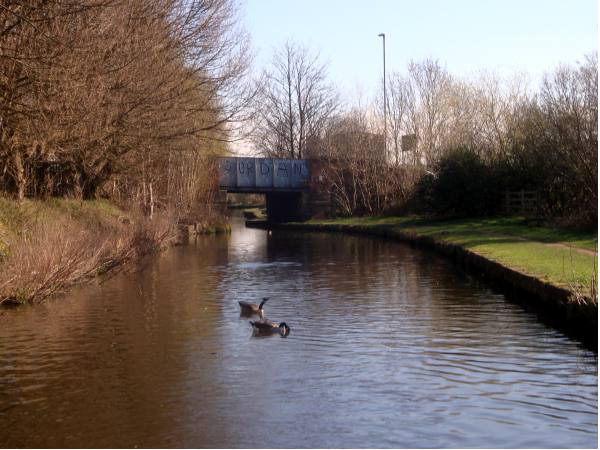 Dog Lane Bridge, near Globe Square, Dukinfield, carries Ashton Street across the canal.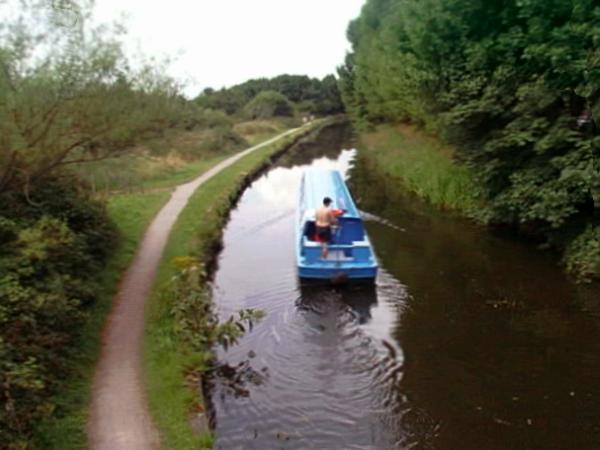 Looking back northwards from Dog Lane Bridge, Dukinfield.