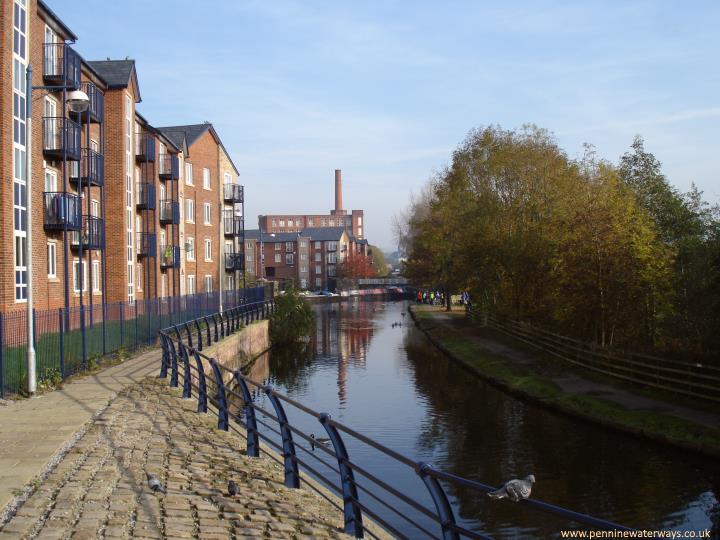 Looking towards Portland Basin in Ashton under Lyne.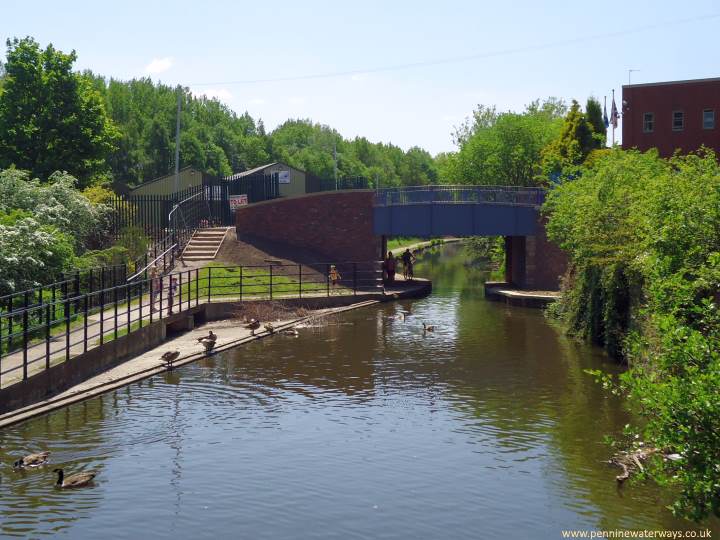 Looking back to Walk Mill Bridge.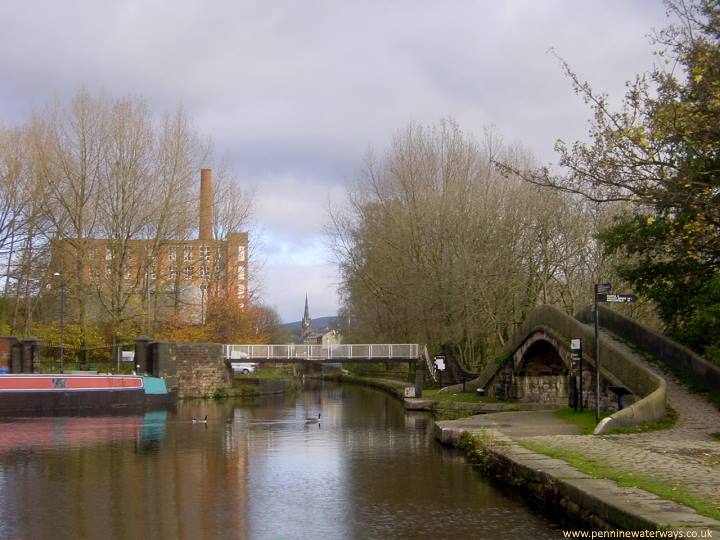 Portland Basin, Ashton under Lyne - the junction with the Peak Forest Canal.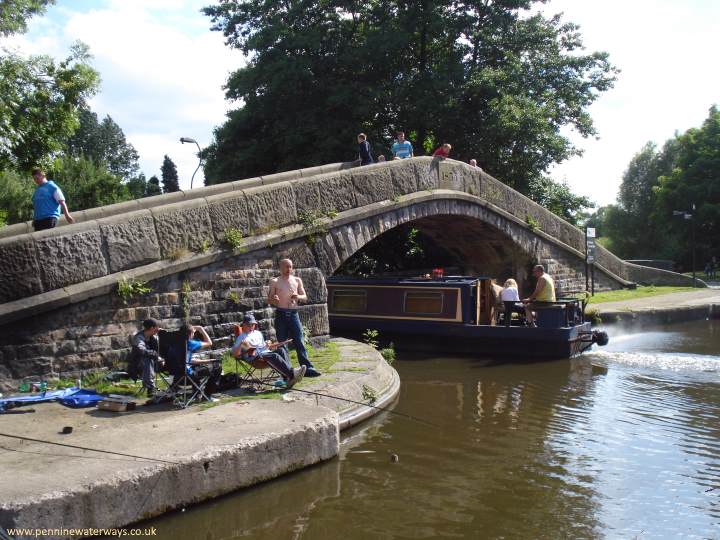 Towpath Bridge at Portland Basin, across the entrance to the Peak Forest Canal.
Dukinfield Aqueduct, which crosses the River Tame beyond this towpath bridge, was historically part of the Ashton Canal so the junction with the Peak Forest is really on the far side of the aqueduct, marked by a mile stone.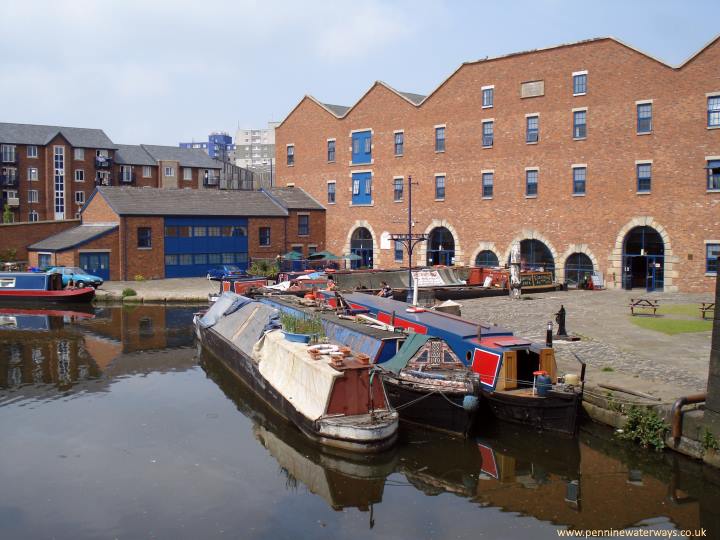 The former Ashton Canal Company Warehouse, built in 1834, opposite the junction with the Peak Forest Canal. Rebuilt after a major fire, the building now houses the Portland Basin Museum. Boats of the Wooden Canal Boat Society are moored at the wharf outside.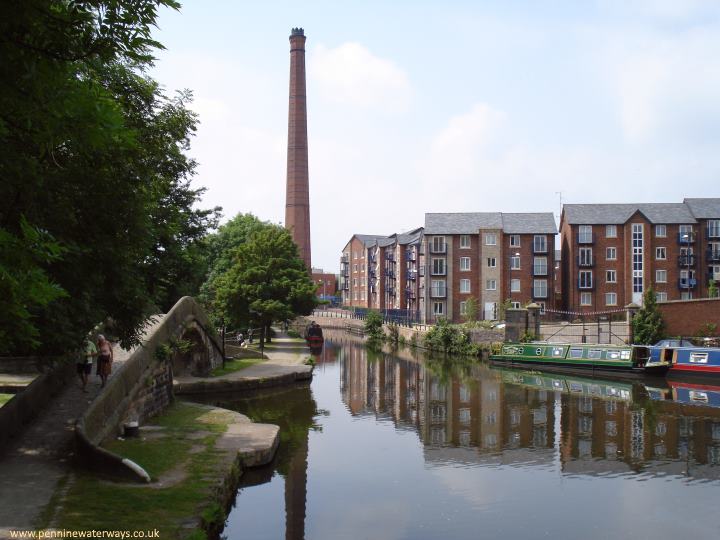 Looking back from Portland Basin towards the chimney of Junction Mill. The Peak Forest Canal emerges from the bridge on the left to join the Ashton Canal. Portland Basin Museum is across the canal to the right.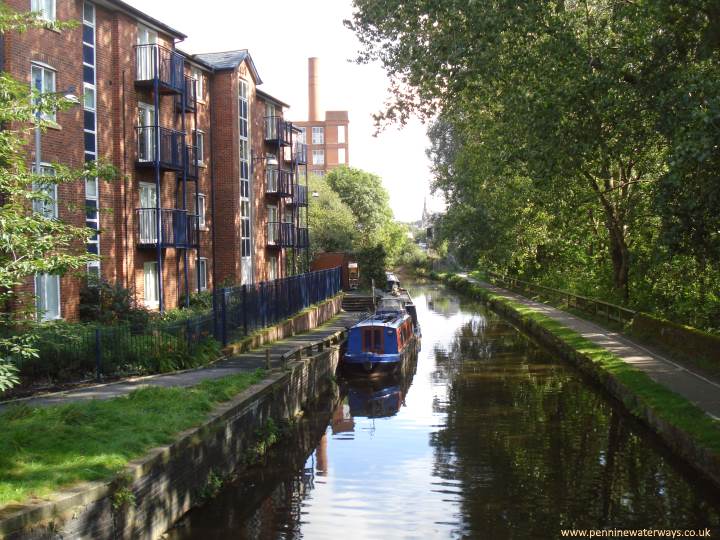 Looking eastwards from Portland Basin with new apartments on the site of the former Tudor Mill on the left. Ahead can be seen Cavendish Mill and the steeple of Albion Church.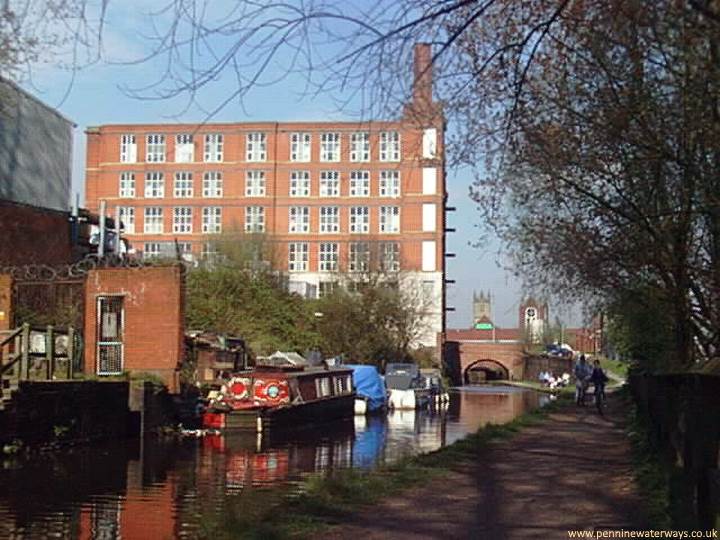 Looking east along the Ashton Canal. towards Cavendish Street, with Cavendish Mill, now converted to apartments, on the left.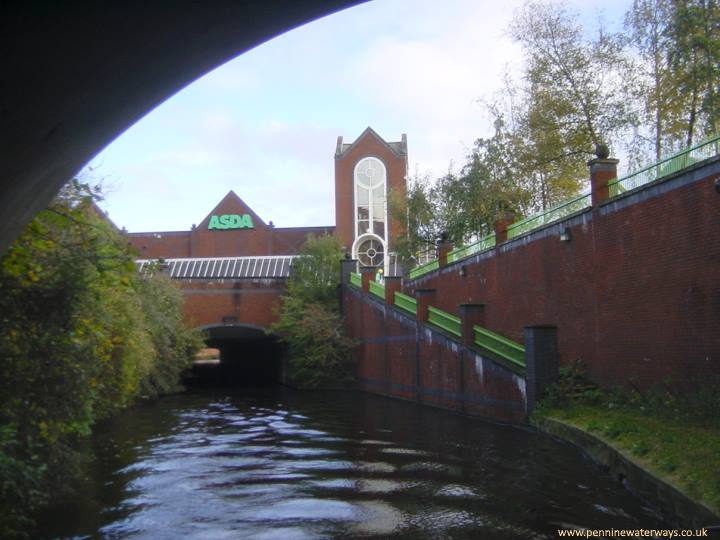 Passing below Cavendish Street, the canal ahead runs through a tunnel below Asda.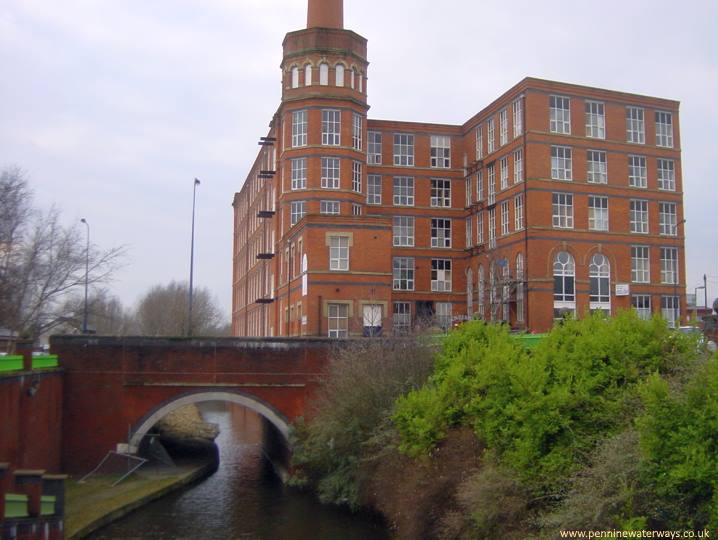 Looking back westwards from Asda to Cavendish Mill.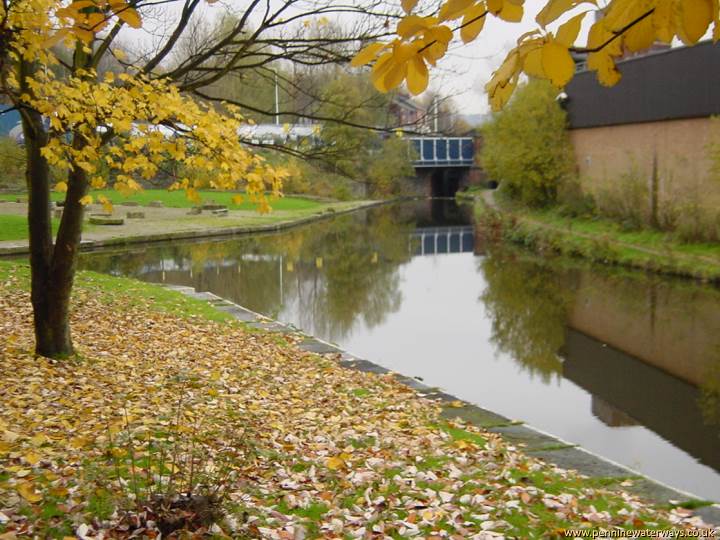 Whitelands Basin was the eastern terminus of the Ashton Canal. Coal from Hurst and Dukinfield was brought to the canal here. The Huddersfield Narrow Canal begins under the bridge. Lock 1W of the Huddersfield Canal is immediately behind the bridge. There is a separate horse tunnel alongside the canal bridge. On the left was the site of the country's last manufacturer of "donkey stone," used for brightening up doorsteps and window sills.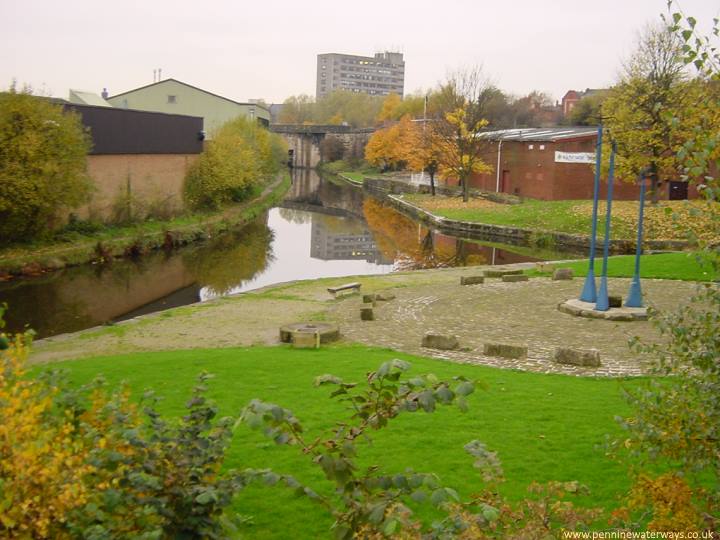 Looking back along the Ashton Canal from the newly landscaped Donkey Stone Wharf at Whitelands Basin. There are now permanent boat moorings along the offside of the canal here.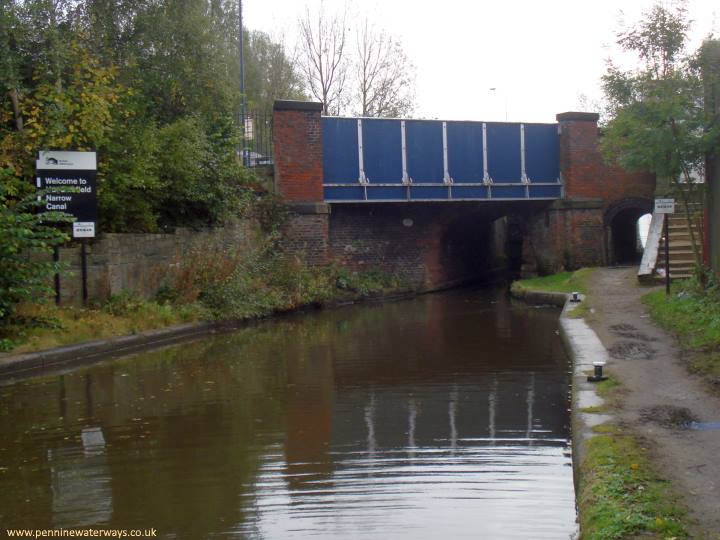 Whitelands Bridge and the start of the Huddersfield Narrow Canal. Note the separate horse tunnel alongside the canal bridge.