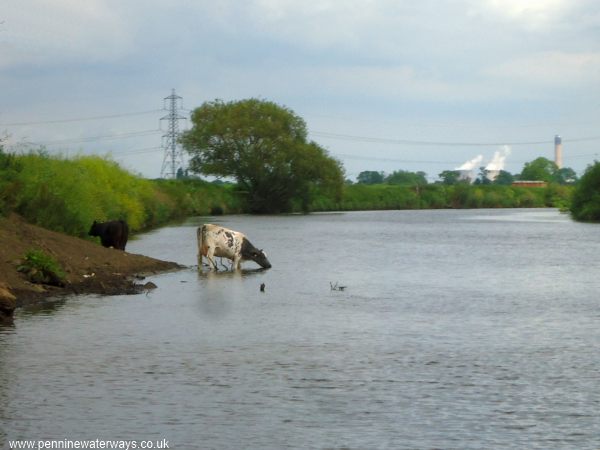 Boaters have to share the river with cows near Kellington Marsh, with a distant view of Drax Power Station in the background.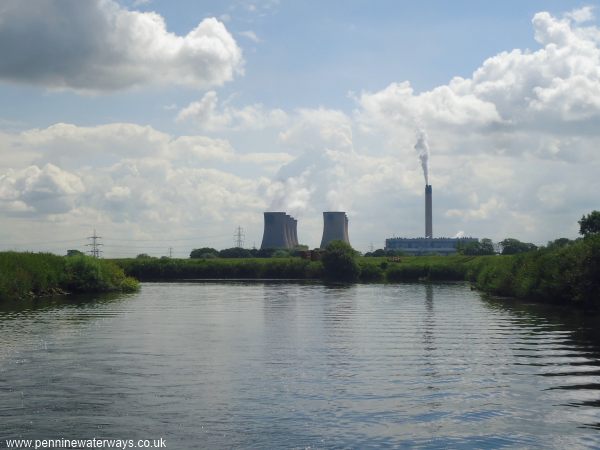 A more open view of Eggborough Power Station across Kellington Marsh.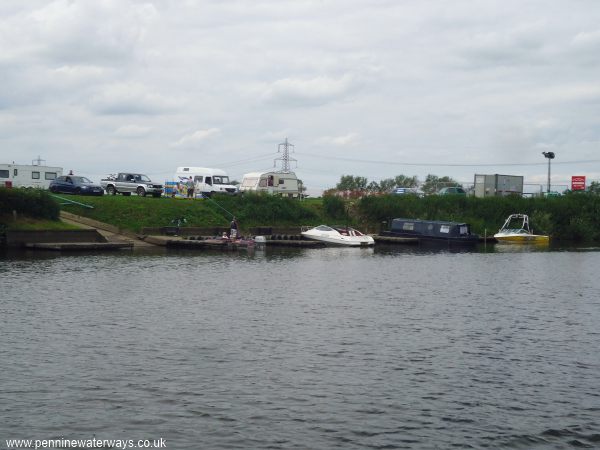 Boaters should also expect to share the river with water skiers in this area. These are the moorings of West Haddlesey Ski Club.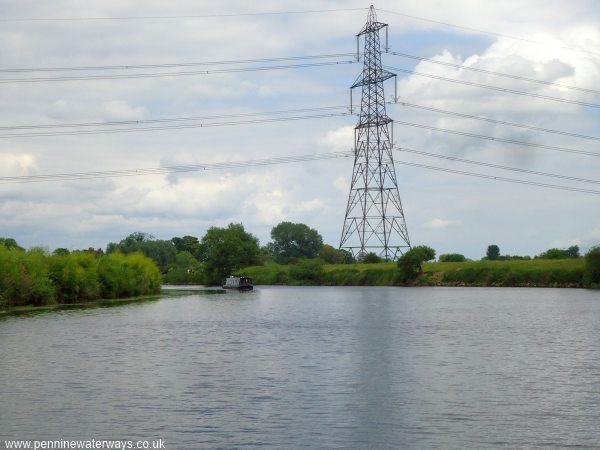 Passing under the pylons half a mile before West Haddlesey Flood Lock.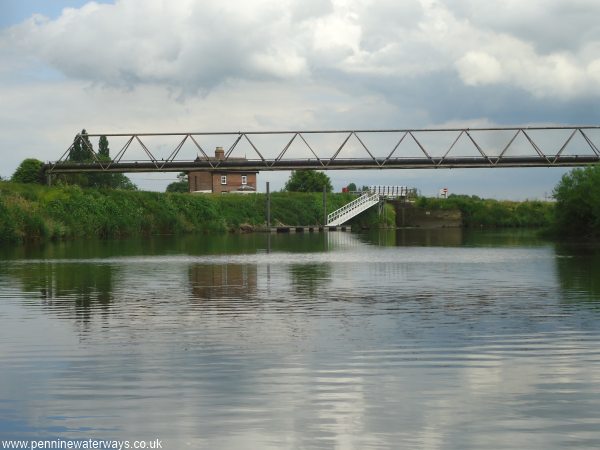 A pipe bridge crosses as West Haddlesey Flood Lock comes into view.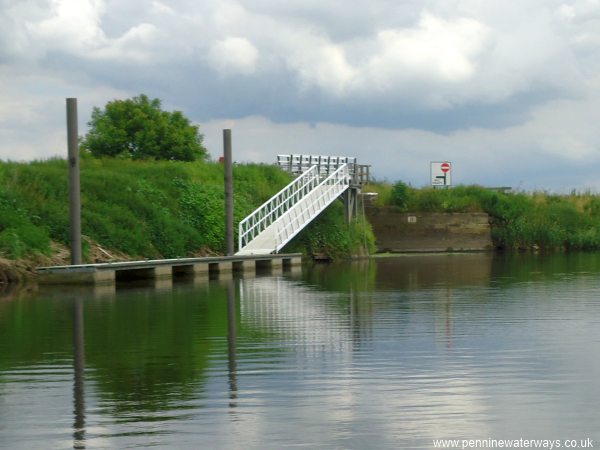 The landing pontoon for West Haddlesey Flood Lock.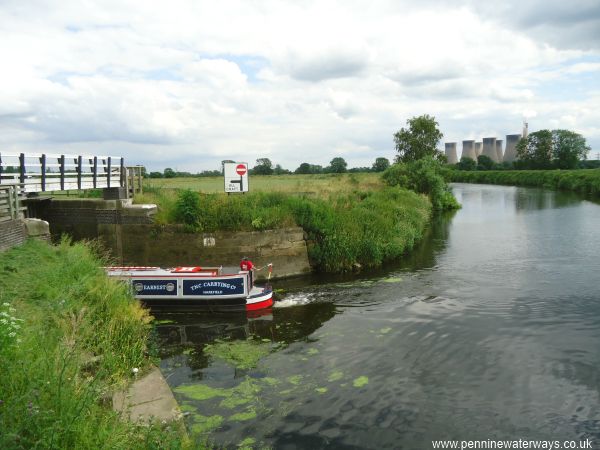 West Haddlesey Flood Lock at the entrance to the Selby Canal. At normal river levels both sets of gates should be open.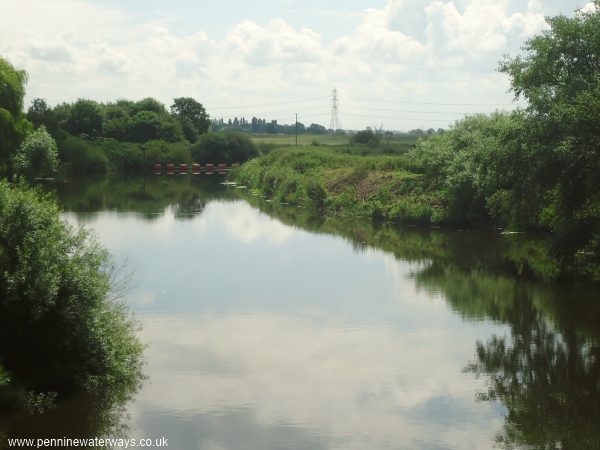 It is not advisable to navigate the River Aire beyond West Haddlesey Flood Lock. Half a mile downstream is Haddlesey Bridge, beyond which a line of floats marks the weir below which the river is tidal. On the right is the overgrown entrance to the lock cut leading to Haddlesey Old Lock, superseded by the opening of the Selby Canal in 1778.