The canal was built with six aqueducts. Two out of the three major aqueducts are still standing - at Clifton and Prestolee. The three spans of the Clifton Aqueduct carried the canal across the River Irwell. At the western end of the aqueduct the canal has its junction with the short Fletcher's Canal built to serve the Wet Earth Colliery at Clifton.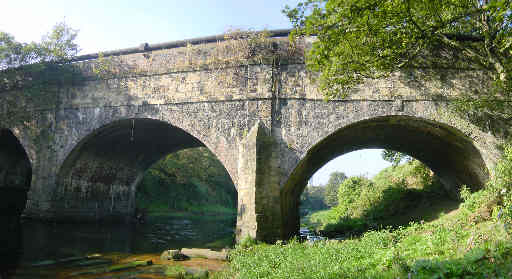 Clifton Aqueduct, looking north from the River Irwell.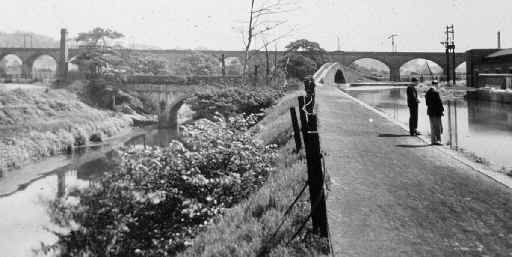 Photo: John and Margaret Fletcher Collection
An archive photograph showing Clifton Aqueduct (left of centre) from Fletcher's Canal. The stone towpath bridge which crossed the canal at its junction with the Fletcher's Canal is now gone. The railway viaduct dominates the background.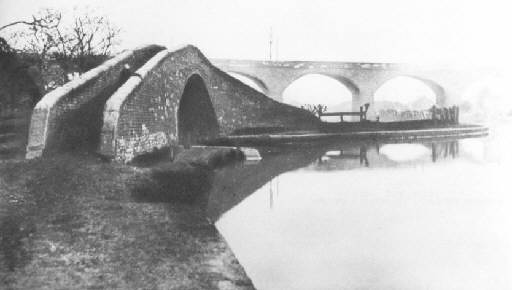 Photo: John and Margaret Fletcher Collection
Another archive photograph, this time showing the towpath bridge close up. The canal goes below the bridge to cross the aqueduct.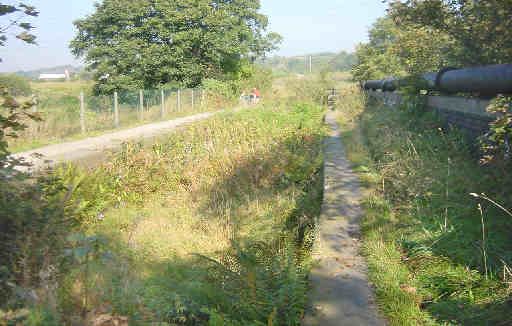 Looking east across the Clifton Aqueduct in 2002. This section of canal is now dry.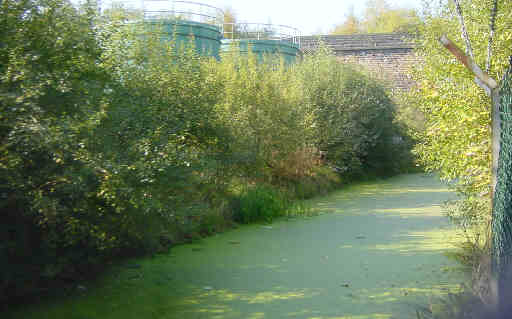 A short distance south of Clifton Aqueduct, a short section of the canal is still in water at Hogg's Bridge. The Clifton railway viaduct is seen in the background.