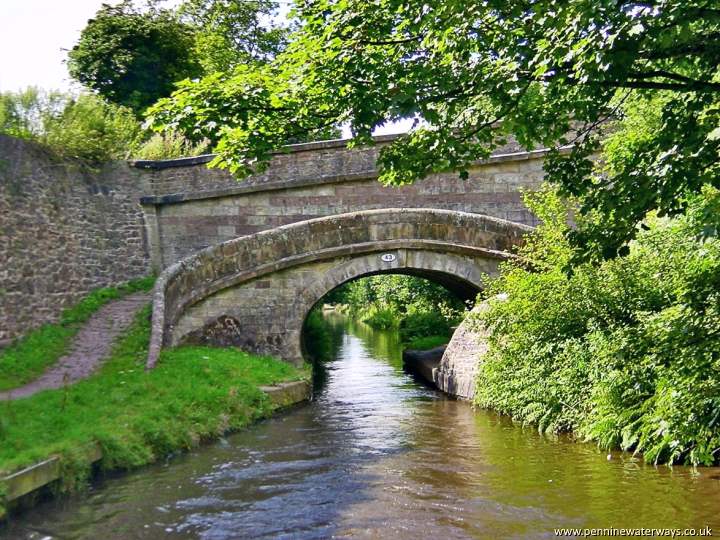 Foden Bank Bridge, just north of Gurnett Aqueduct, is another rovng bridge.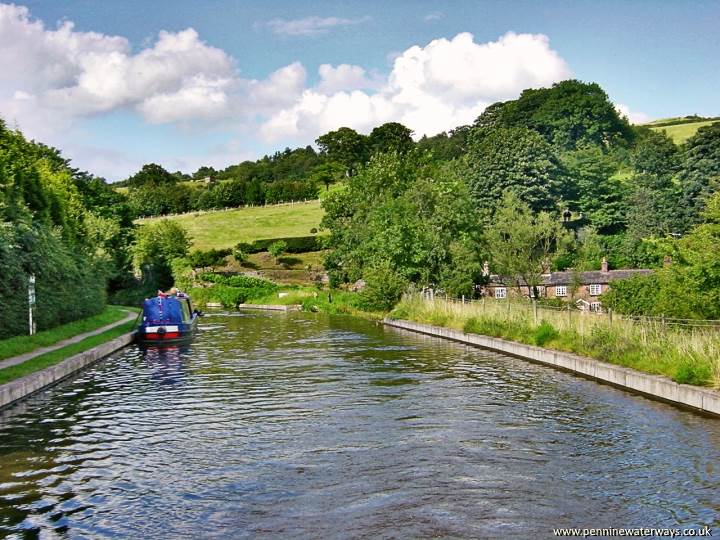 Pleasant moorings next to Gurnett Aqueduct, just one mile south of Macclesfield.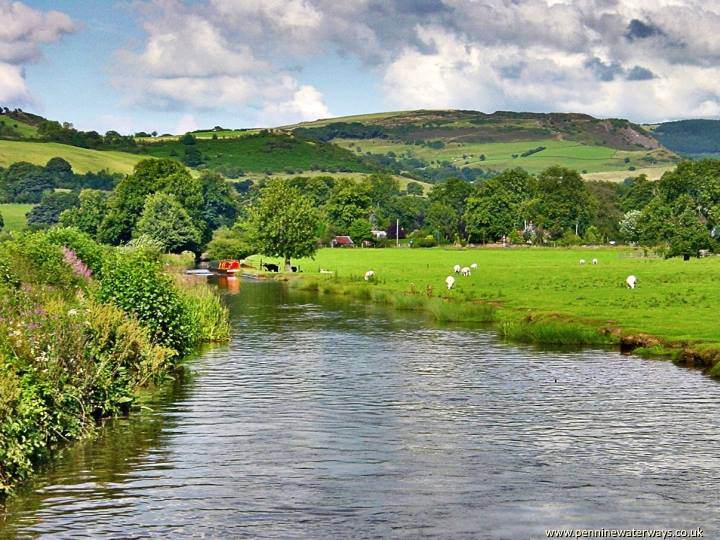 The view back from Lyme Green, near Leek New Road, with the rocky outcrop of Teggs Nose on the right.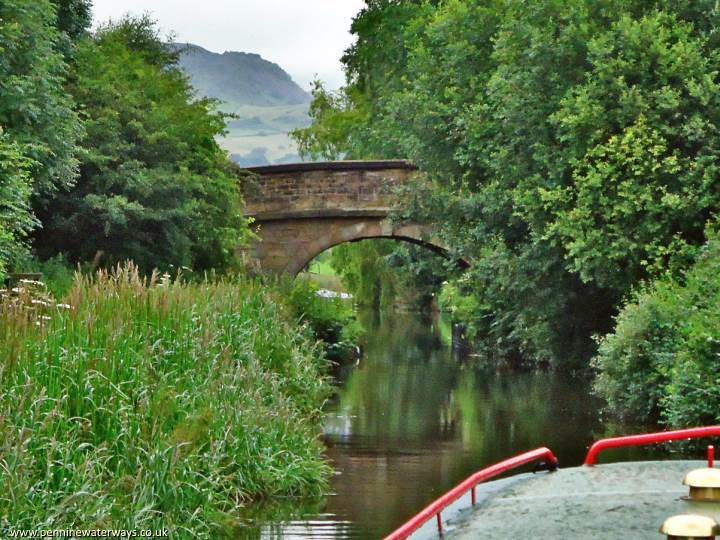 Leek New Road or London Road Bridge.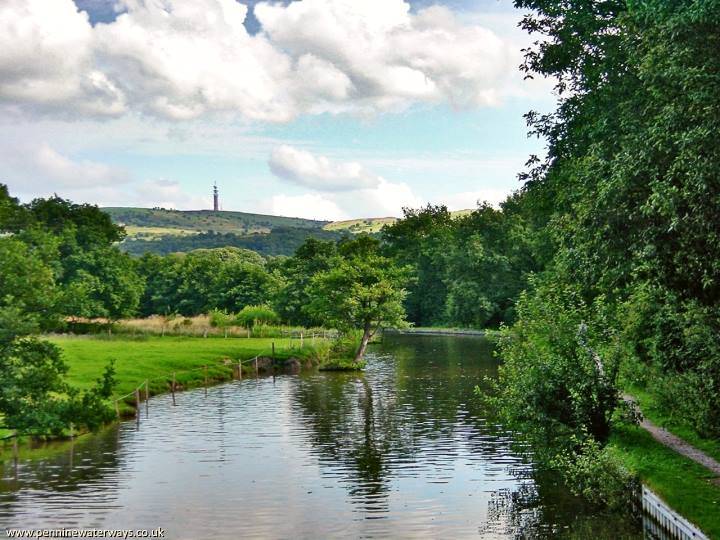 A view of the telecoms tower at Sutton Common from the Macclesfield Canal near Broadhurst Swing Bridge, with evidence of bank erosion on the left.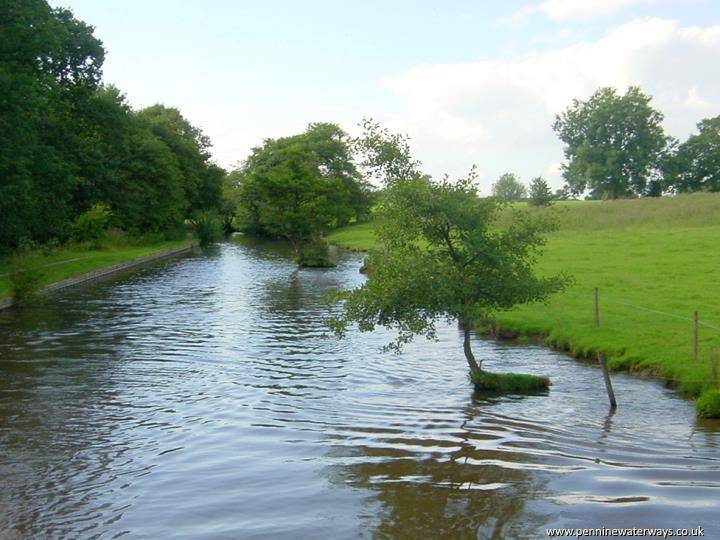 Bank erosion has broadened this stretch of canal.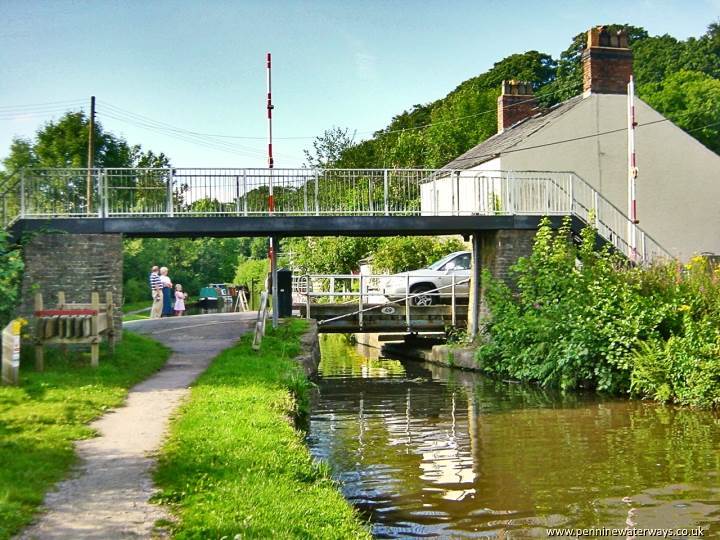 Royal Oak Swing Bridge and footbridge at Fools Nook, where the canal runs alongside the A523 Macclesfield to Leek road.
A mile further on, the bulk of Bosley Cloud comes into view.