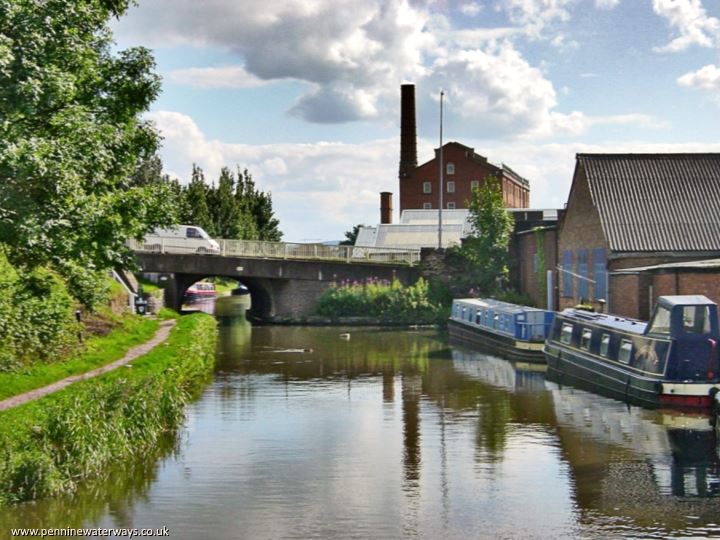 Approaching Buxton Road Bridge, the canal arrives in Macclesfield. The Hovis Mill is seen beyond.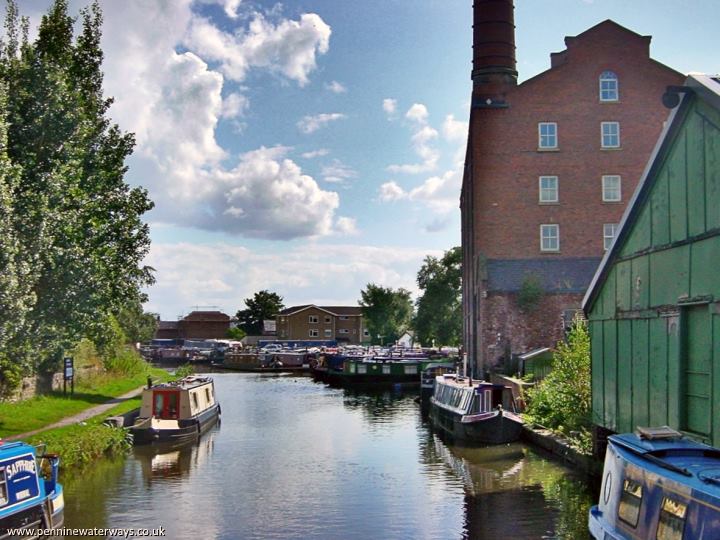 Macclesfield Canal Centre at Swettenham Wharf, with the Hovis Mill on the right.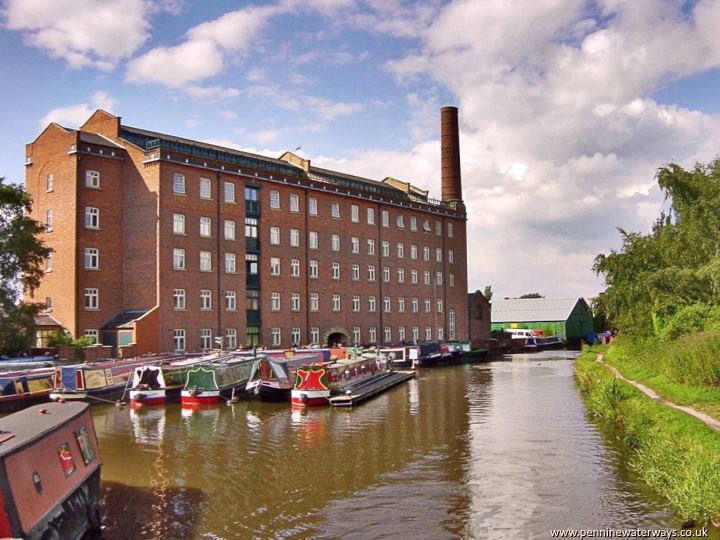 The Hovis Mill, Macclesfield, built in 1831 for a canal carrying company. In 1898 bought by flour millers who founded the Hovis Bread Flour Company, grinding the grain here in the distinctive way that produces the 'Hovis' taste. However, the product was so successful that the milling only took place here for 6 years, at which time it was necessary to move to larger premises. Hovis retained the mill for many years, using it for the production of paper wrappers. It has now been converted to apartments.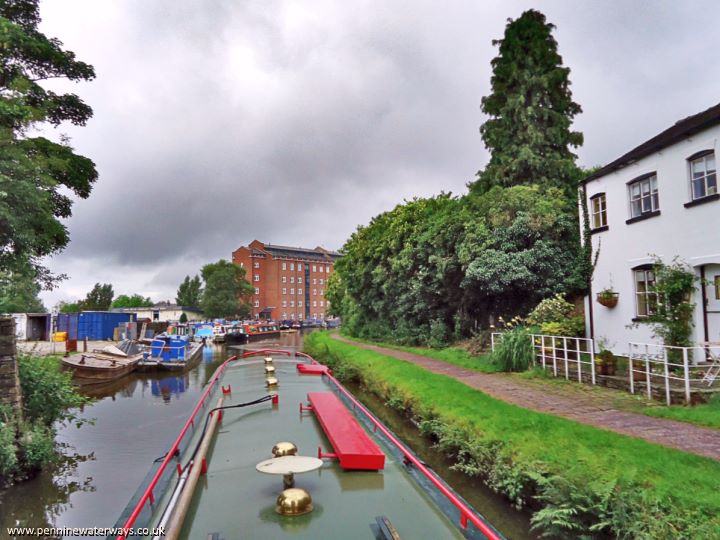 Macclesfield Canal Centre marina and Boatyard at Swettenham Wharf.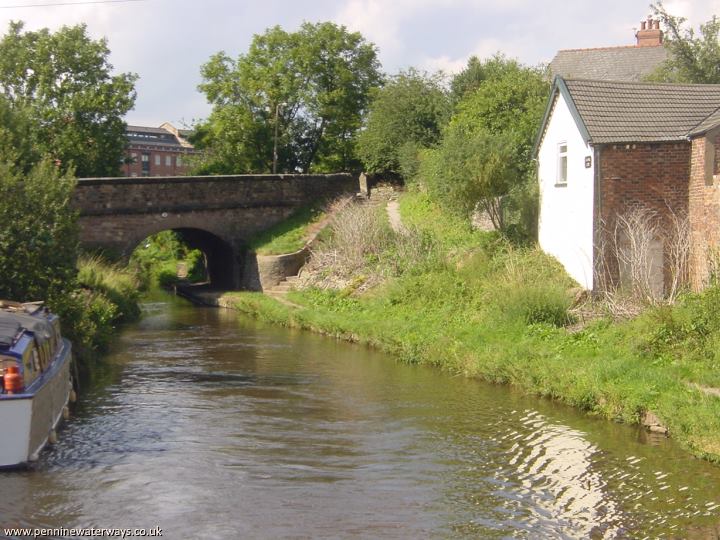 Black Road Bridge, Macclesfield.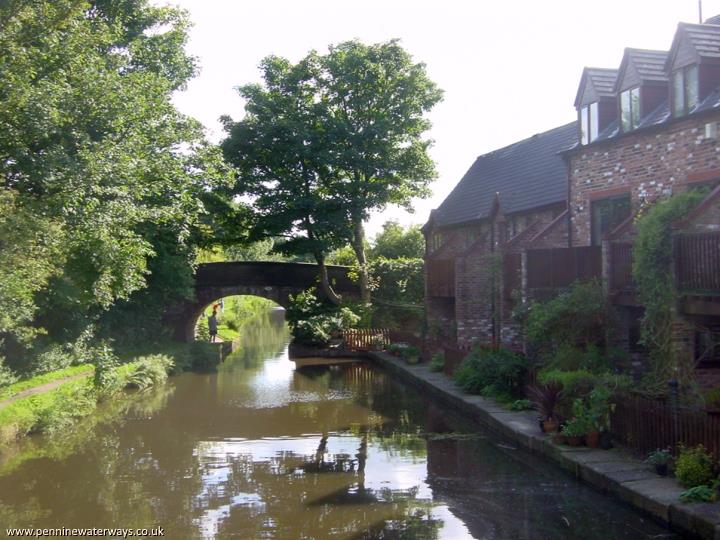 Hollands Bridge, Macclesfield.
Leadbeaters Bridge, Macclesfield.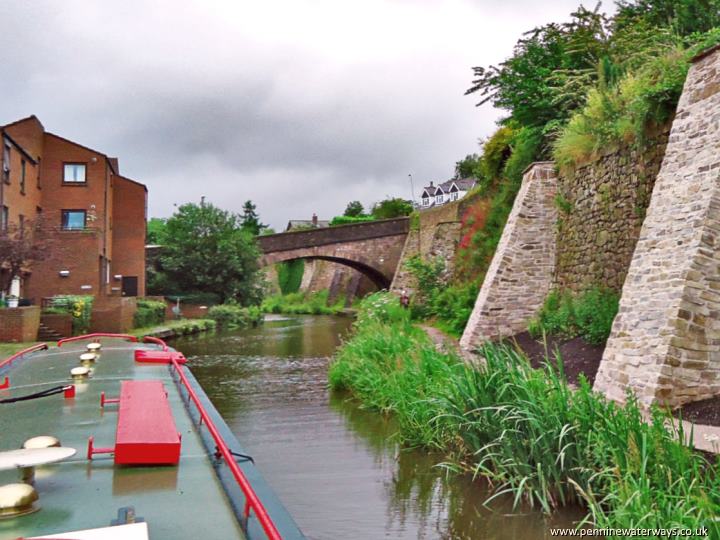 ooking back towards Leadbeaters Bridge, Macclesfield showing the buttresses put in to support the retaining wall after a landslip.