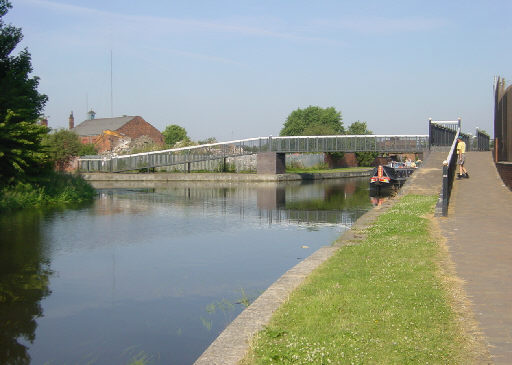 The junction with the Leigh Branch (left) marks the bottom of the Wigan flight. The Leigh Branch leads to the Bridgewater Canal and Manchester. The main line of the canal continues to the right through two more locks towards Wigan Pier.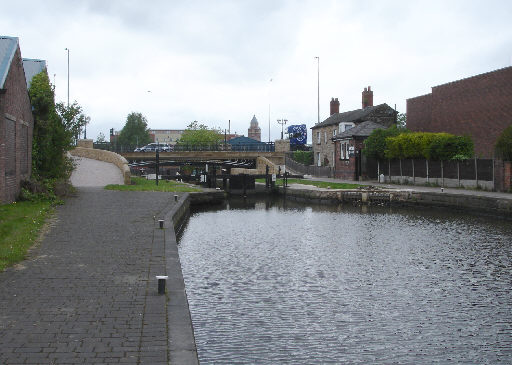 Lock 86, Henhurst Lock, with Henhurst Bridge behind. In the distance is the tower of Trencherfield Mill.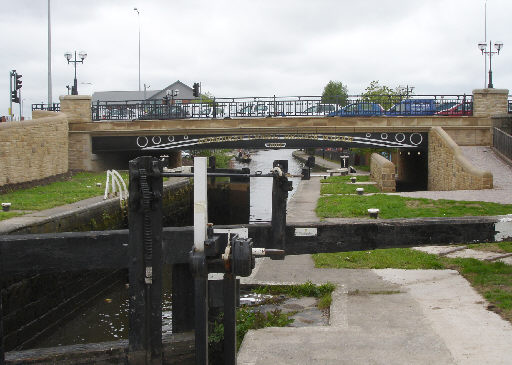 Henhurst Lock and Henhurst Bridge. The bridge was re-built in 2006 in a much more elegant style than the previous bridge. Gold-coloured lettering on the bridge reads 'Henhurst Canal Bridge Wigan 2006'.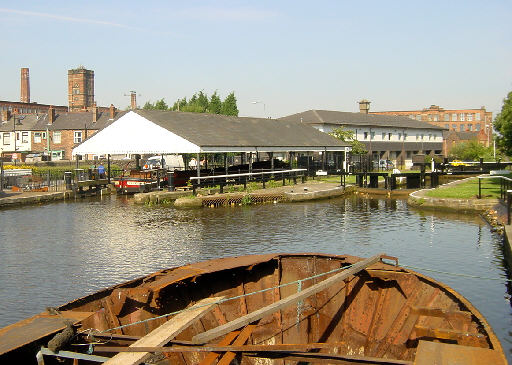 Covered dry dock alongside Lock 87, Wigan.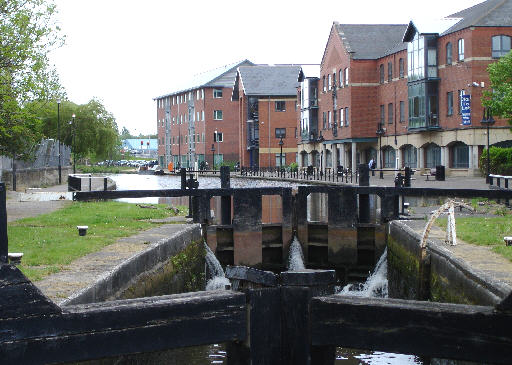 Looking back eastwards at Lock 87. British Waterway's North West office is situated in the furthest of the three buildings on the off-side.
Looking west from Lock 87. A trip boat leaving Trencherfield Mill heading for Pottery Bridge and Wigan Pier in the distance. Trencherfield Mill houses the world's largest original working steam engine. The former machinery floors are being developed into apartments.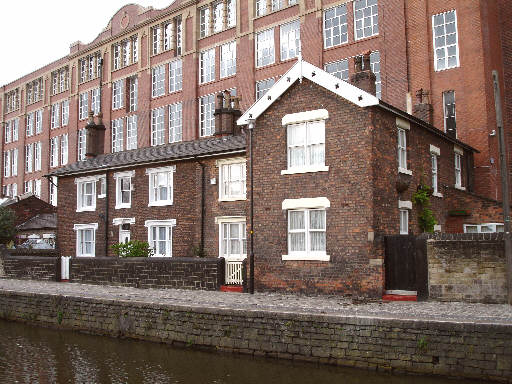 Canalside cottages in front of Trencherfield Mill.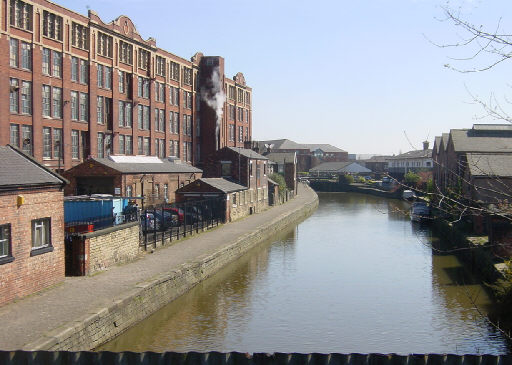 Looking back from Pottery Bridge, with Trencherfield Mill on the left and Lock 87 and the dry dock in the distance.