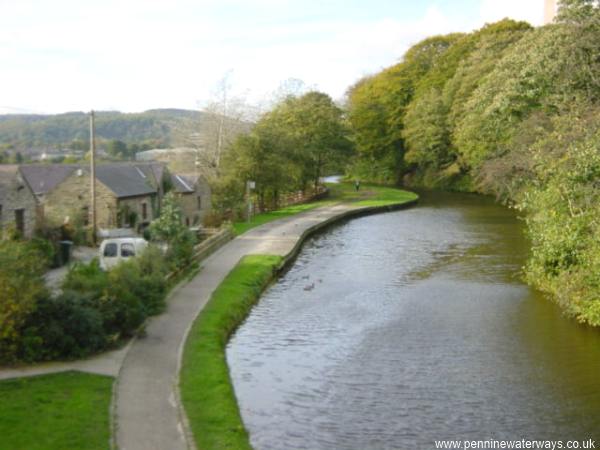 Looking west from Dowley Gap Lane towards Bingley, with the Crosley Wood flats just visible to the right.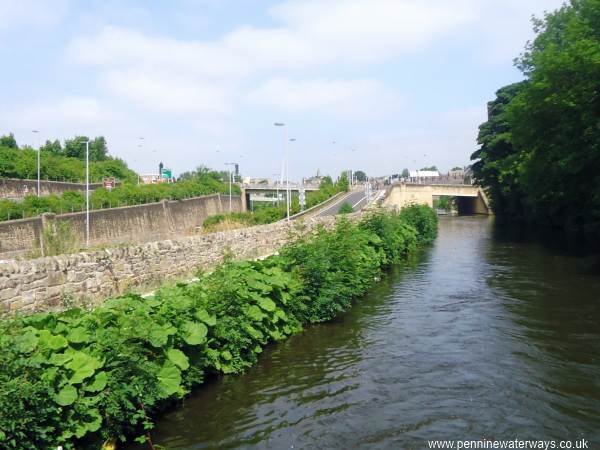 Approaching Dubb Bridge in Bingley. As the canal passes through Bingley the A650 Trunk Road runs alongside, squeezing between the canal and the railway.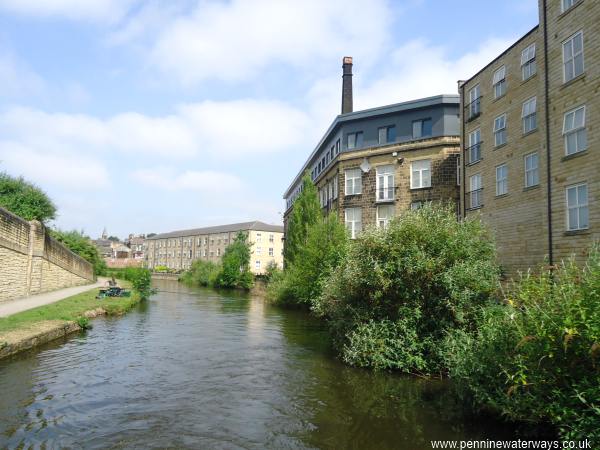 Modern apartments beside the canal at Britannia Wharf, Bingley.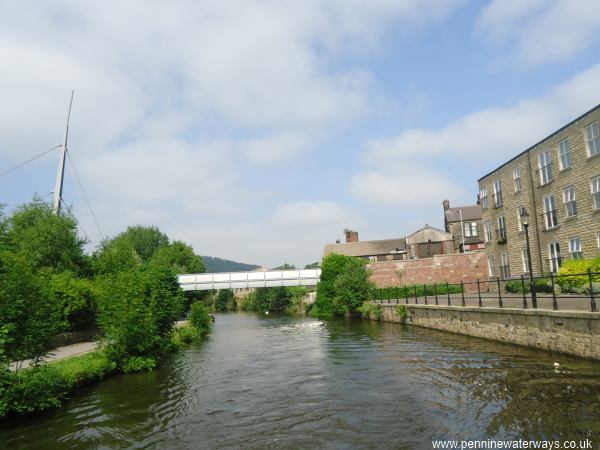 Britannia suspension footbridge spans the canal, the A650 and the railway.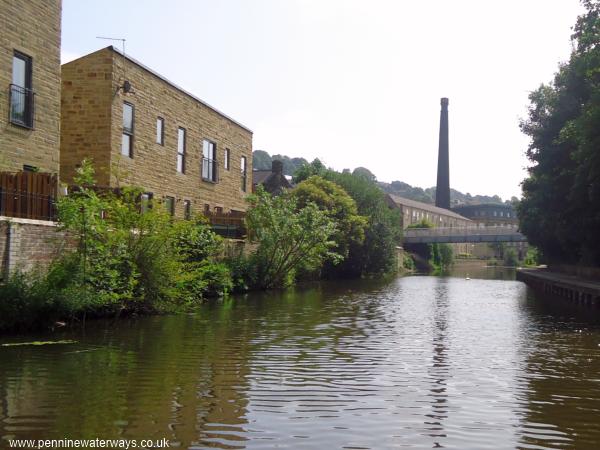 Looking back to Britannia Bridge, Bingley.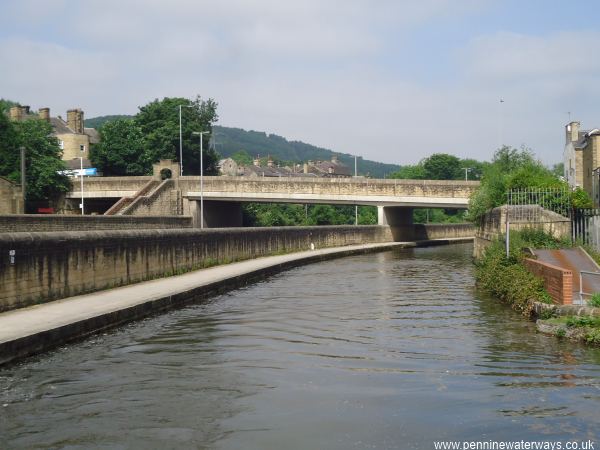 The re-constructed Park Bridge crosses the railway, the A650 Trunk Road and the canal. The steps on the left of the photo lead down to the railway station platform.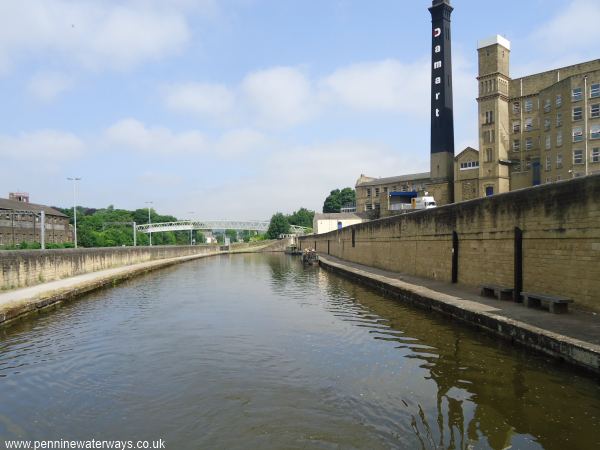 Looking west from near Park Bridge in Bingley towards the 3-rise locks. The A650 Trunk Road and railway are beyond the wall to the left, and Damart's Bowling Green Mill to the right. There are moorings along the right hand side, which are convenient for the town centre but may suffer from traffic noise at night.