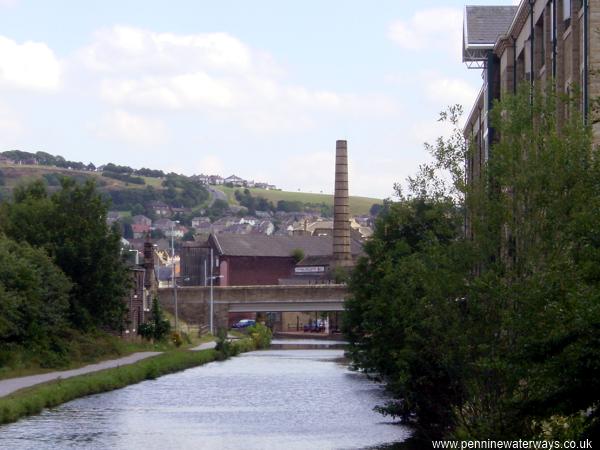 Shipley, Looking east.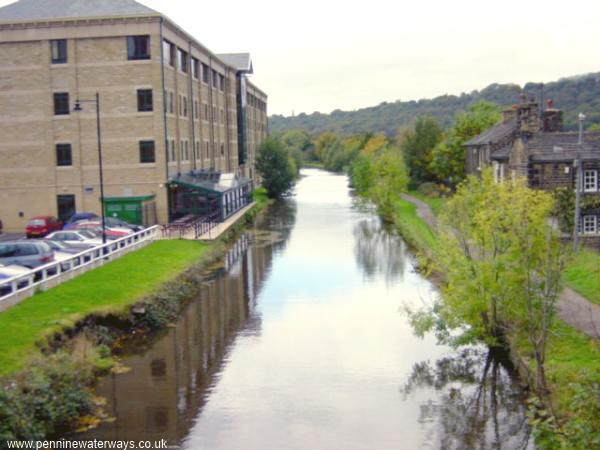 Looking west from Old Mill Road, Shipley, towards Saltaire.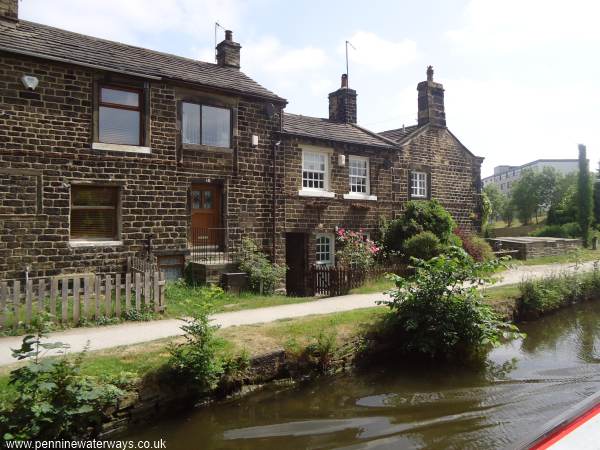 This cluster of canalside cottages between Shipley and Saltaire, now surrounded by industry, is known as Jane Hills. The houses were at one time the homes of boating families.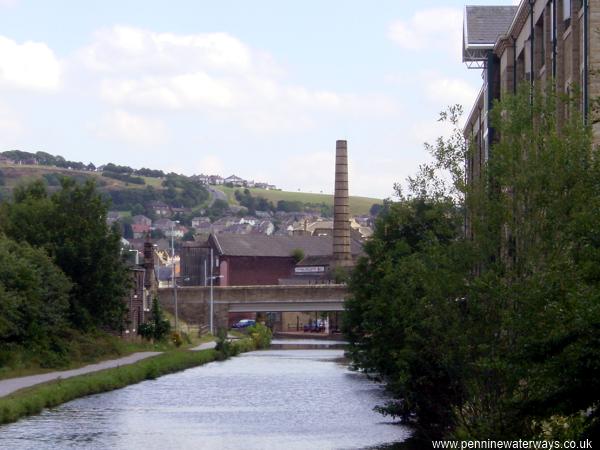 Looking back towards Shipley.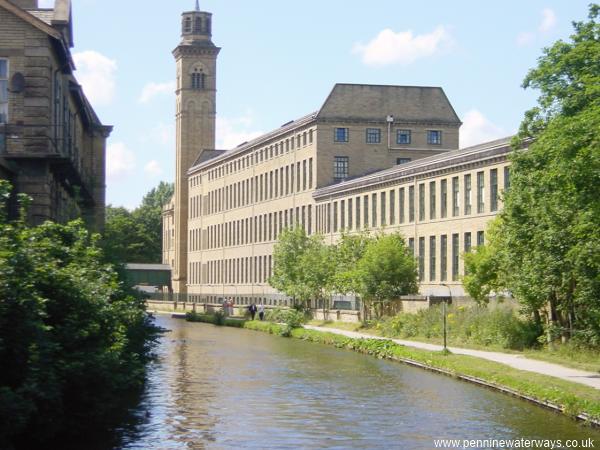 Sir Titus Salt's famous mills at Saltaire. Salt originally had five worsted textile mills in Bradford but in 1851 moved his entire operation to a new site here, where conditions for his workers were much better. The site was chosen because to take advantage of both the canal and the railway. Salt developed a speciality for producing textiles from alpaca wool and the canal was used for transporting the alpaca wool from Liverpool Docks.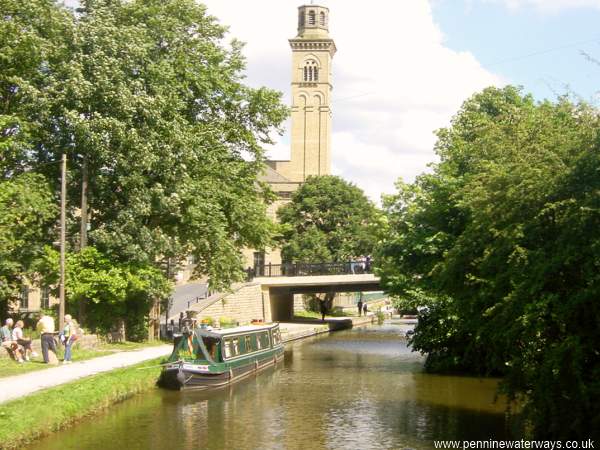 Looking east at Saltaire to Sir Titus Salt's mills. in adition to the mills, Sir Titus Salt built a "new town" for his workers, complete with such facilities as school, church and hospital. The whole area is now a World Heritage Site.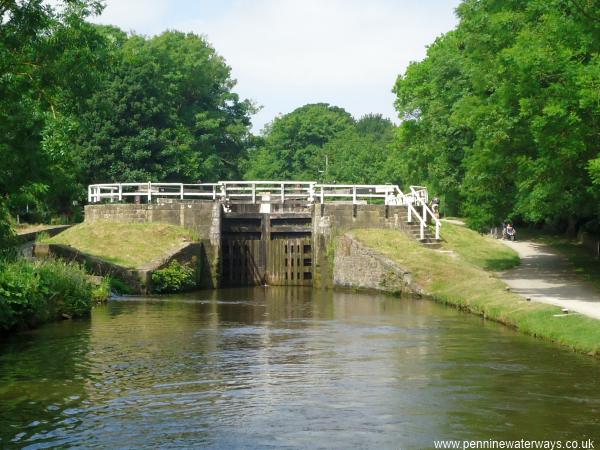 Hirst Lock, half a mile west of Saltaire.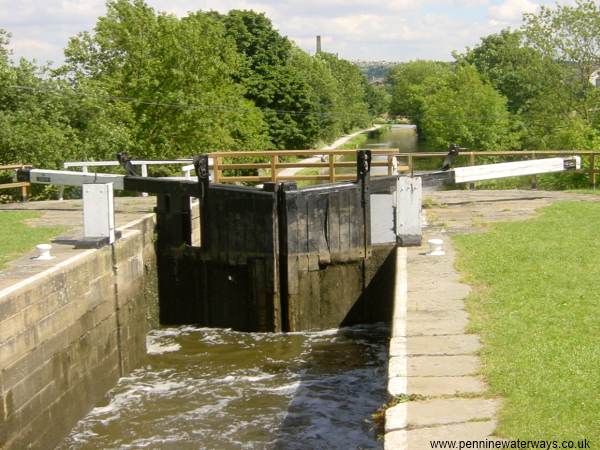 Hirst Lock, looking back towards Saltaire.