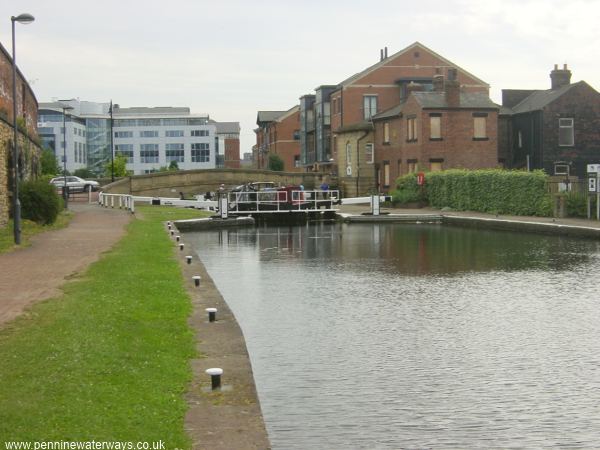 Looking east to Lock No 2, Office Lock.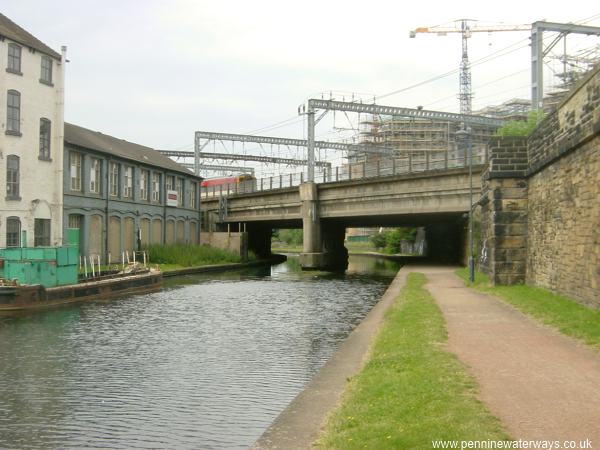 The bridge carrying the main railway lines westward from nearby Leeds Station.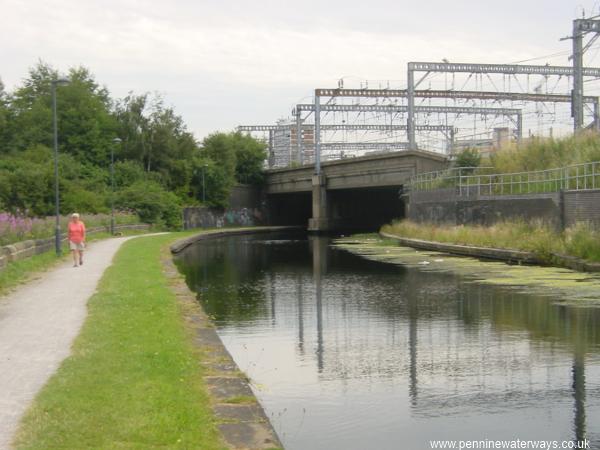 Railway bridge, looking back. There have been several additions to the skyline since this photo was taken.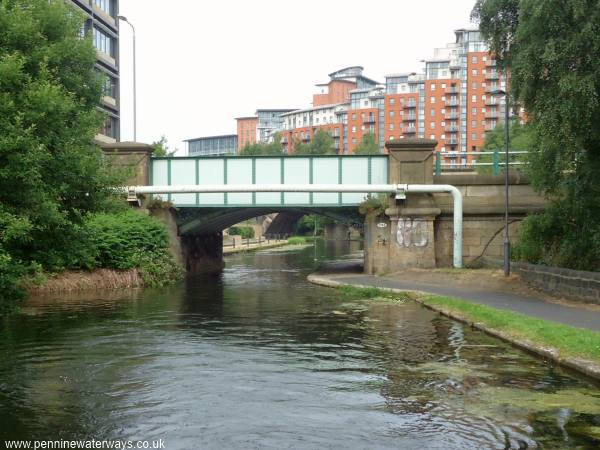 Monk Bridge, built in 1827 to carry Whitehall Road, the Leeds and Whitehall Turnpike Trust road towards Halifax.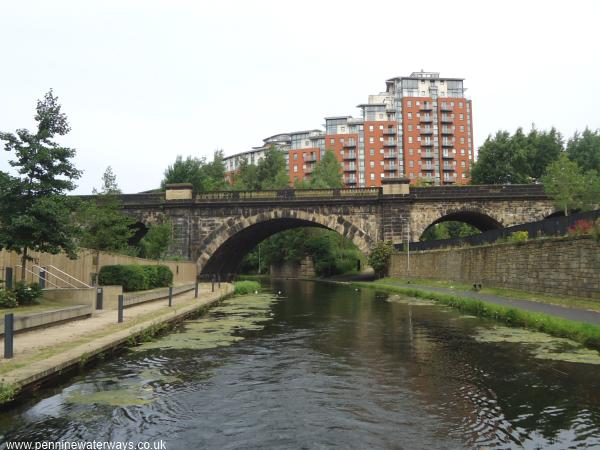 Just beyond Monk Bridge, an elegant disused railway bridge which formed part of Holbeck Viaduct crosses the canal.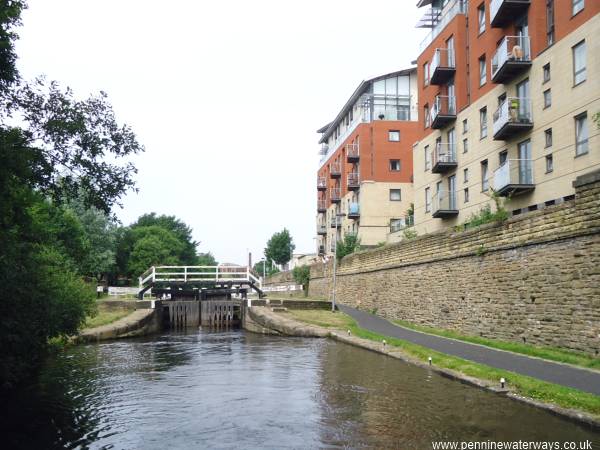 A short distance ahead is St Ann's Ing Lock, which has a rise of only 4 ft 6 in - one of the smallest rises on the canal.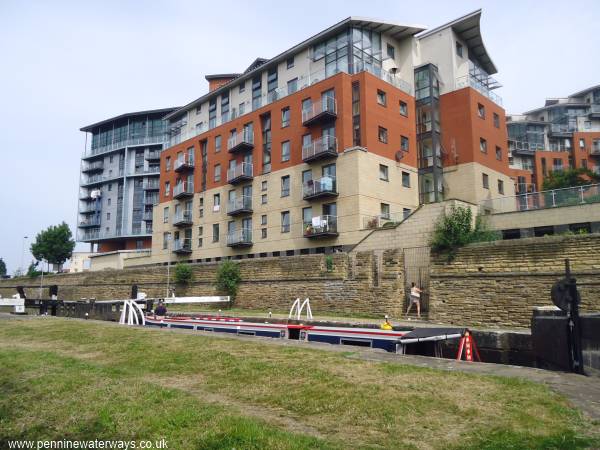 St Anne Ing Lock, alongside apartments built on the site of old railway sidings. 'Ing' comes from the Norse word for a meadow, especially a water meadow, hinting at what the nearby land beside the River Aire might have been like at one time.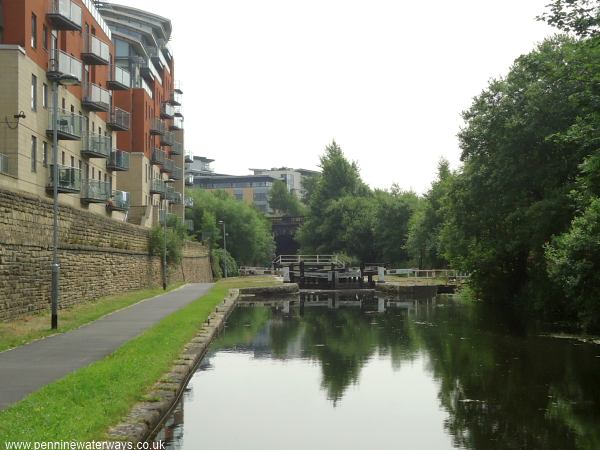 St Anne Ing Lock.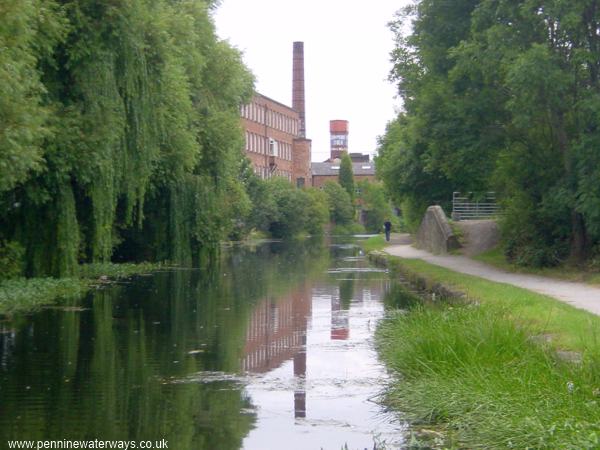 Looking west from Wellington Road bridge.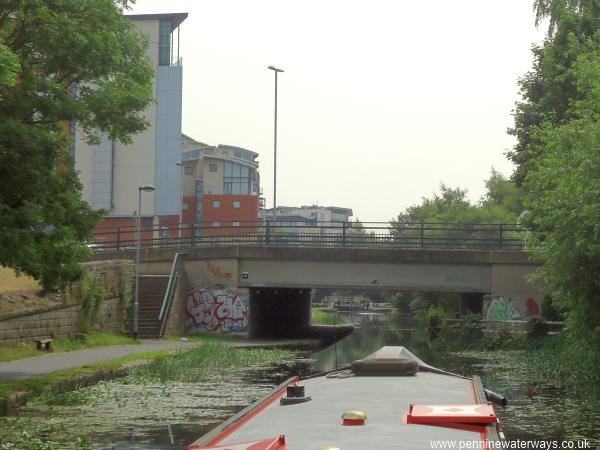 Wellington Bridge.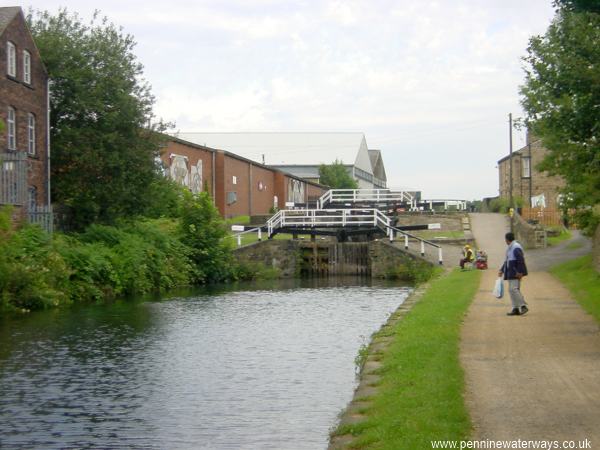 The Leeds and Liverpool Canal between Leeds and Bingley is noted for the number of staircase locks, where one lock opens directly into the one above. Around the corner from Wellington Road are Oddy Locks, the first of the two-rise staircase locks.