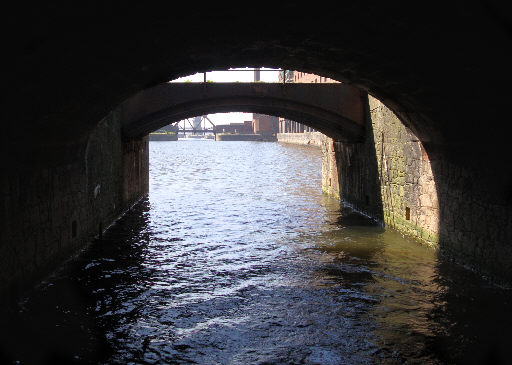 Passing under Great Howard Street Bridge and an iron footbridge, Stanley Dock comes into view.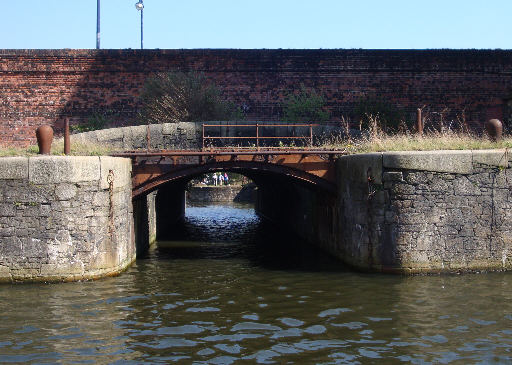 Looking back under Great Howard Street Bridge from Stanley Dock. There is a slight left turn into the lock at the other end of the bridge.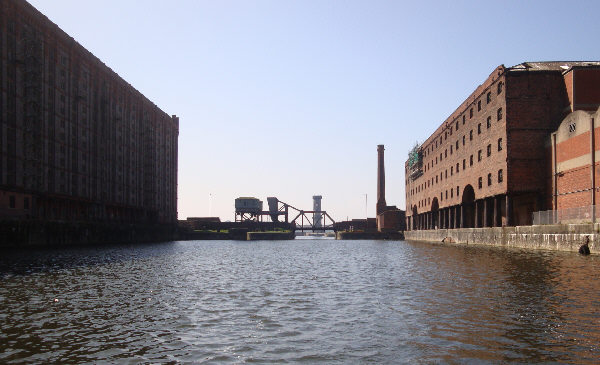 Looking along the empty expanse of Stanley Dock, with Stanley Dock Warehouse on the right and the vast Tobacco Warehouse on the left.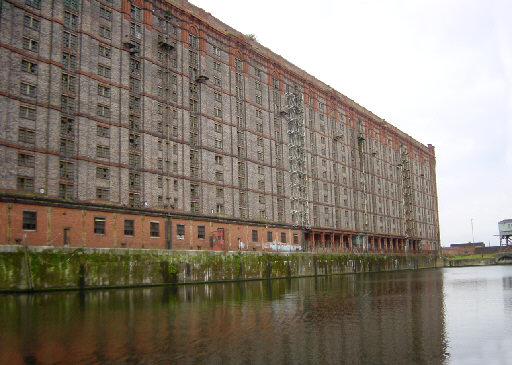 The south side of Stanley Dock is flanked by the huge Tobacco Warehouse, ripe for restoration and future development. It was claimed to have been the biggest building in the world when it was built in 1900.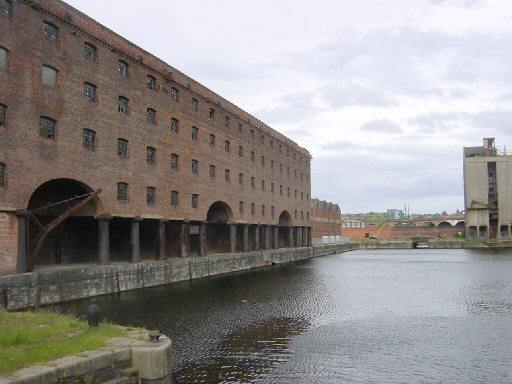 Facing the Tobacco Warehouse is Stanley Dock Warehouse, built in 1874 and designed by Jesse Hartley in a similar style to the warehouses around Albert Dock. At the far end of the dock is the tiny-looking Great Howard Street Bridge, where boats emerge from the Leeds and Liverpool Canal to begin their journey along the Canal Link.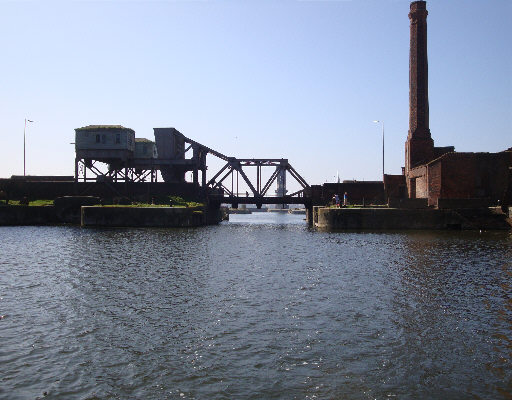 At the western end of Stanley Dock, the dock road crosses this bascule bridge. The bridge was raised by rocking back under the weight of water-filled counterbalances to allow ships to enter the dock. It does not need to be lifted to allow canal boats to pass, which is just as well, as it is not currently in working order.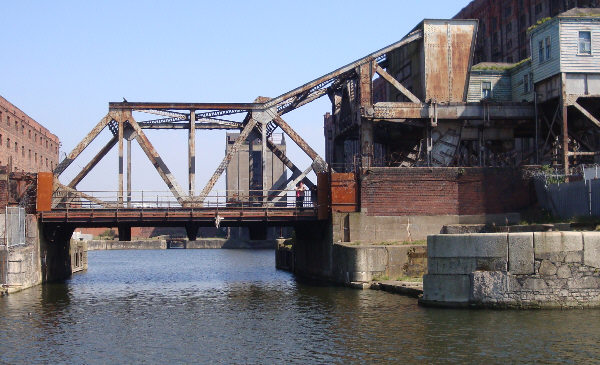 The bascule bridge, looking back eastwards towards Stanley Dock from Collingwood Dock.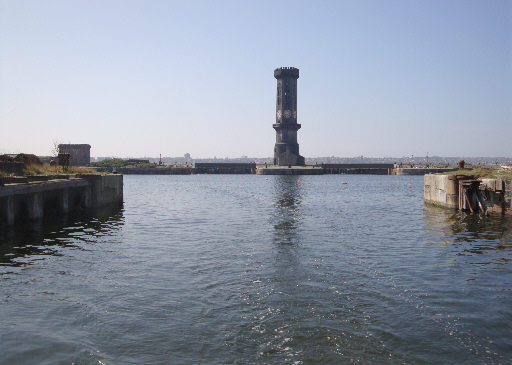 After crossing Collingwood Dock, the route enters Salisbury Dock before turning left towards Trafalgar Dock.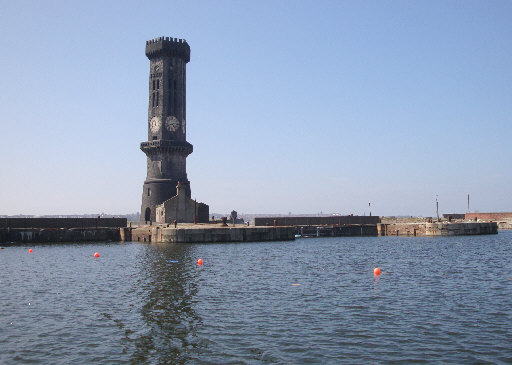 Standing between the docks and the Mersey estuary is the hexagonal Victoria clock tower at Salisbury Dock. It is between two disused locks that formerly gave access between Salisbury Dock and the estuary beyond.
The Victoria Tower was designed by Jesse Hartley and completed in 1848. It was known as the Dockers' Clock. Its six clock faces allowed sailors to make sure their timepieces were correctly set as they headed off to sea, and a bell in the tower warned of fog or high tides. It is constructed of granite and is a Grade II Listed building.