<! -- Page Content -->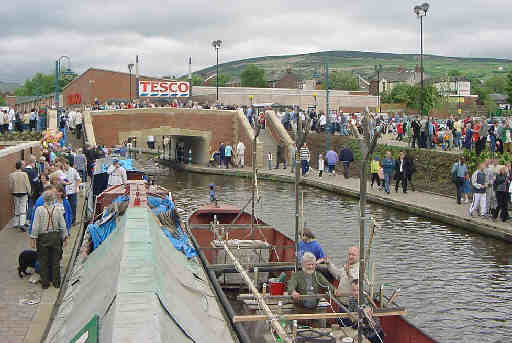 Part of the firework display, which was sponsored by Tesco and formed the grand finale of the event, is prepared aboard the empty boat Olive. Alongside is the horse drawn cargo boat Lilith.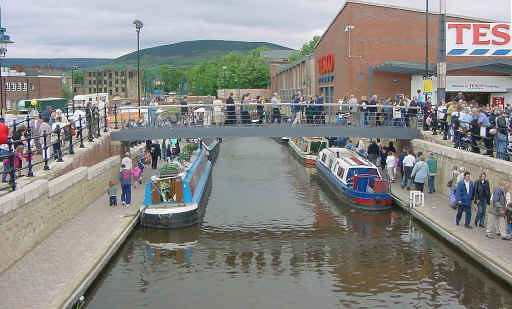 The new footbridge across the canal was a popular viewpoint.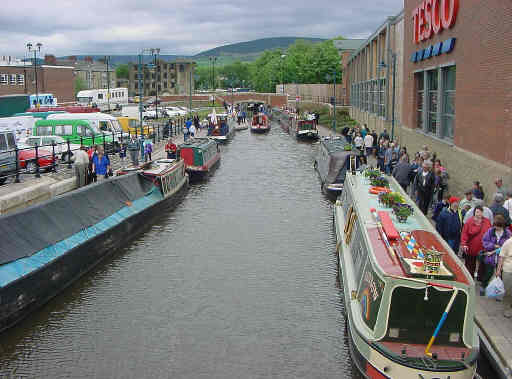 Visiting boats line both sides of the canal near Tesco while the trip boats run along between them.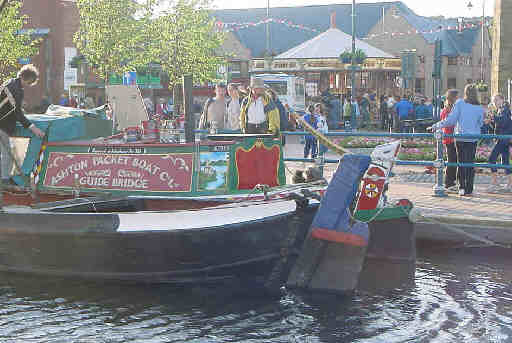 Two traditional wooden rudders side by side as the horse drawn boats Maria and Olive tie up together.

Click here to see pictures of the restoration work on the Huddersfield Narrow Canal.

Click here to take a Virtual Trip along the whole Huddersfield Narrow Canal.